Benjamin Moore White Dove Review & Inspiration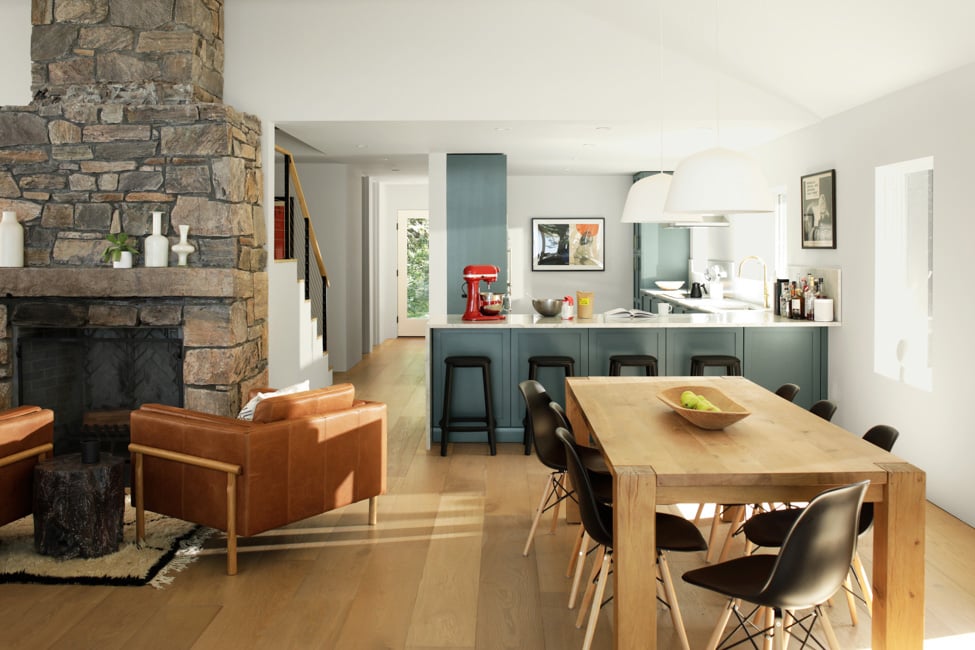 What We Love About Benjamin Moore White Dove OC-17
White Dove by Benjamin Moore is a classic creamy white, but it has a hint of cool undertone that makes it incredibly versatile. It's a complex shade of white that can appear either cool or warm white depending on the location and lighting. White Dove is the perfect trim color since it has a fresh, crisp look without appearing too bright white or stark. It blends beautifully with marble and stone, so it's an excellent choice for bathrooms and kitchens. White Dove is the perfect all-over color for a living room or for homes with an open floor plan. This elegant white paint color adds richness and depth to bookshelves and architectural moldings. Popular with interior designers, White Dove is part of the Benjamin Moore Off-White Collection.
Undertones In Benjamin Moore White Dove
White Dove's gray undertones make it part of the off-white color palette, but although it's a gray-white color, it's warmer than it seems. Undertones of cream and beige add richness and complexity, making White Dove appear to change with the light. Depending on the lighting in a room the warm greige undertones might be more or less visible. In brightly natural light or south-facing rooms White Dove paint will appear slightly warmer. If you have north-facing windows or overcast weather, you can expect the gray undertones to give it a cool off-white appearance.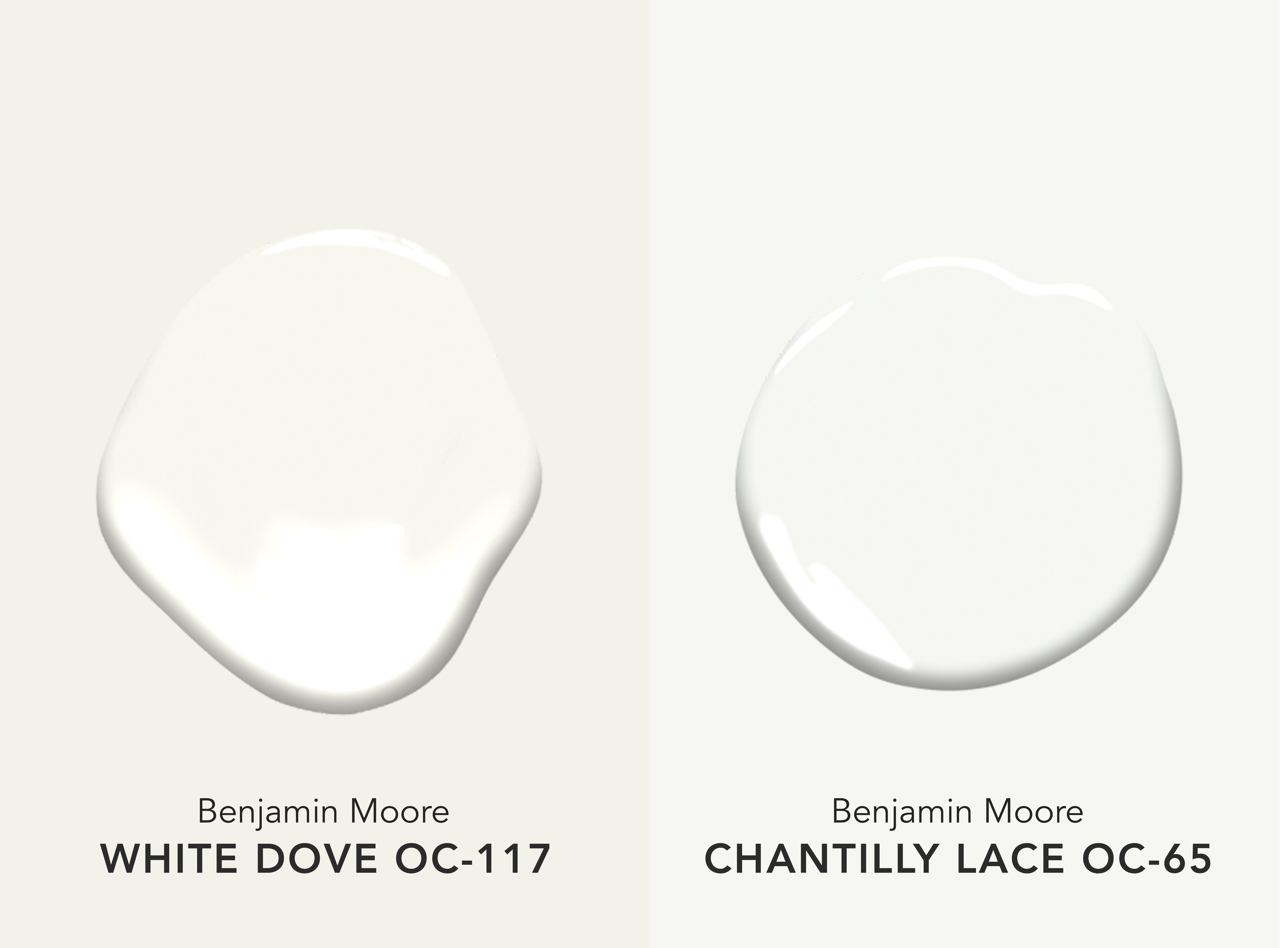 With a light reflectance value or LRV of around 85, Benjamin Moore's White Dove will look like a true white when on its own. However, when it's used alongside a brighter white like Chantilly Lace you can tell it's not a pure white; its creamy, warmer undertones come through. White Dove is unique among shades of white for its complexity; it's the perfect choice for either interior or exterior paint when you want a true white, but not a cold and stark white.
Where To Use White Dove
White Dove is a premium soft white wall color for the family room, dining room or master bedroom, especially in a matte or eggshell finish. It's also homeowners' favorite choice for molding, trim, baseboards, cabinetry and ceiling paint, as well as a show stopping exterior color. White Dove adds a soft warm feeling to a bright entrance. In this entry hall, it adds richness to the walls while avoiding a white that's too stark or cold.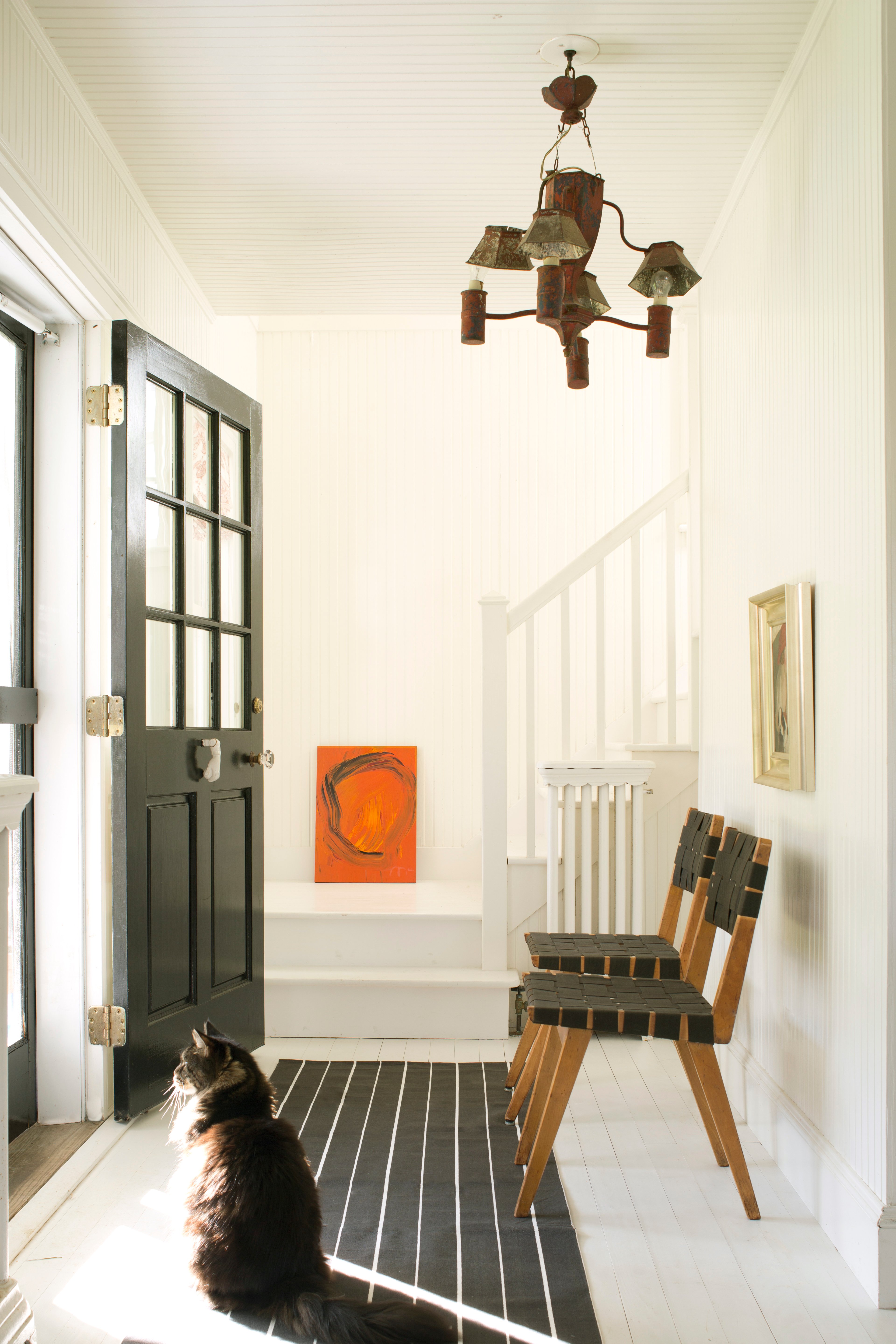 White Dove is an ideal companion for bold colors, because its complex undertones keep it from being overly influenced by nearby shades. This bedroom uses White Dove on the walls to balance a show-stopping ceiling in Benjamin Moore's Pink Peony: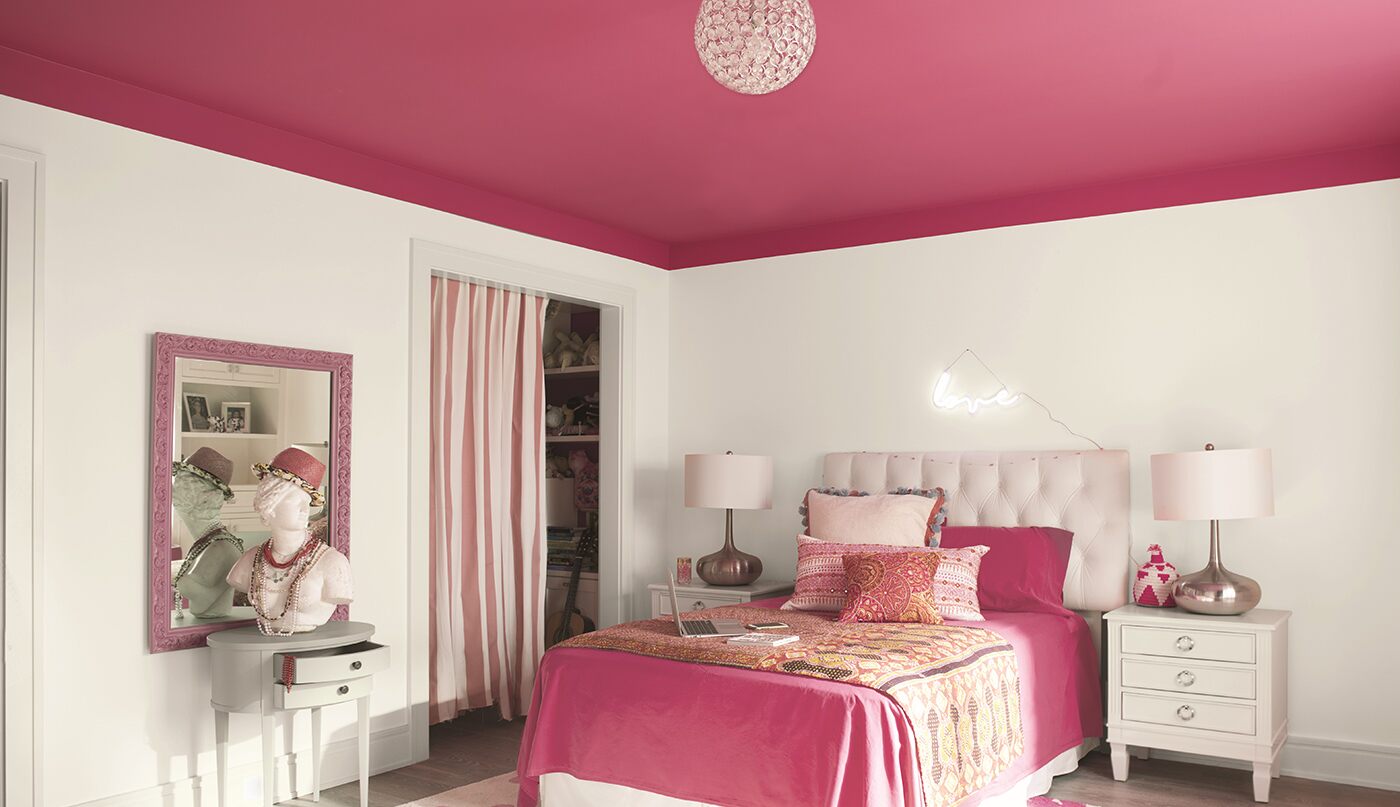 With its cool undertones, White Dove is the perfect complement for dark blue and gray paint colors like Benjamin Moore's Hale Navy or Wrought Iron. On this fireplace White Dove creates a crisp contrast with the navy blue background:
In this midcentury home, a seamless flow between White Dove walls and ceiling make the perfect complement to warm, earthy textures and colors: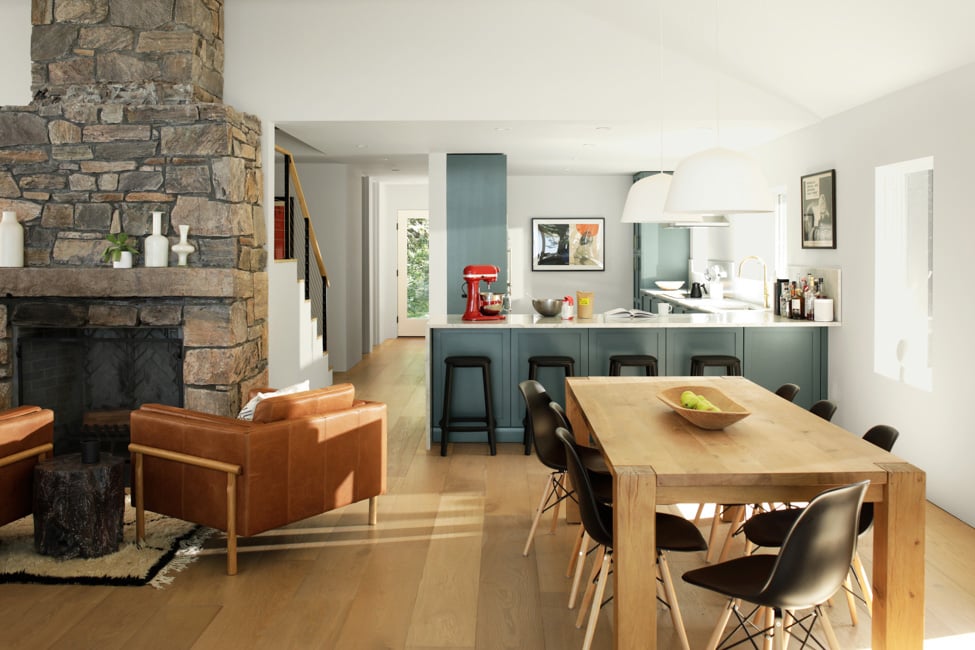 White Dove is definitely one of the best white paint colors to paint kitchen cabinets. Gray undertones make it a perfect companion to marble countertops, while creamy undertones complement natural wood shades. In this stylish kitchen by A-List Interiors, kitchen cabinets in White Dove combine traditional and modern for a look that's both crisp and cozy: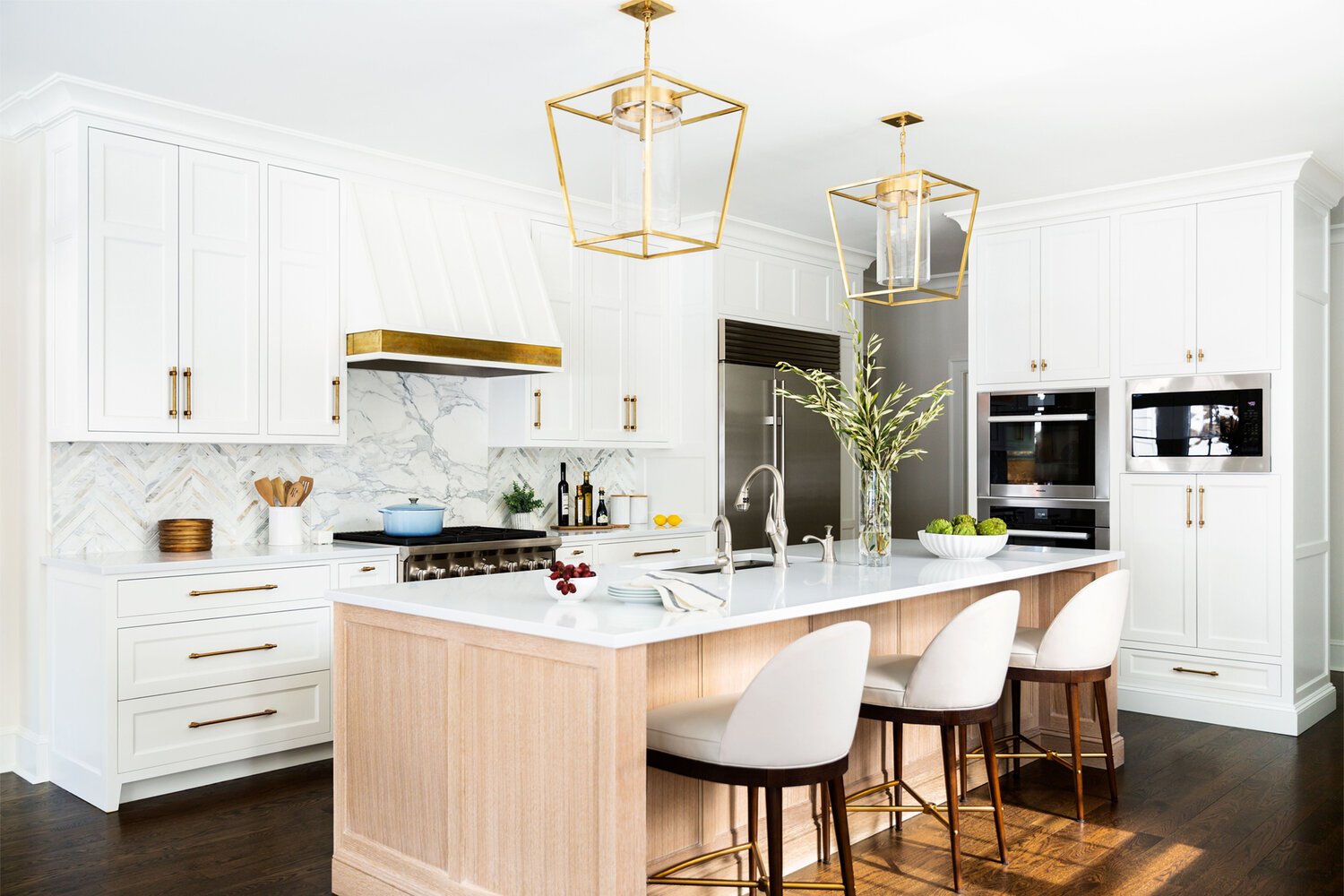 White Dove Trim Paint
White Dove in a semi-gloss finish is a favorite trim paint and provides warmth and softness against a cool wall color.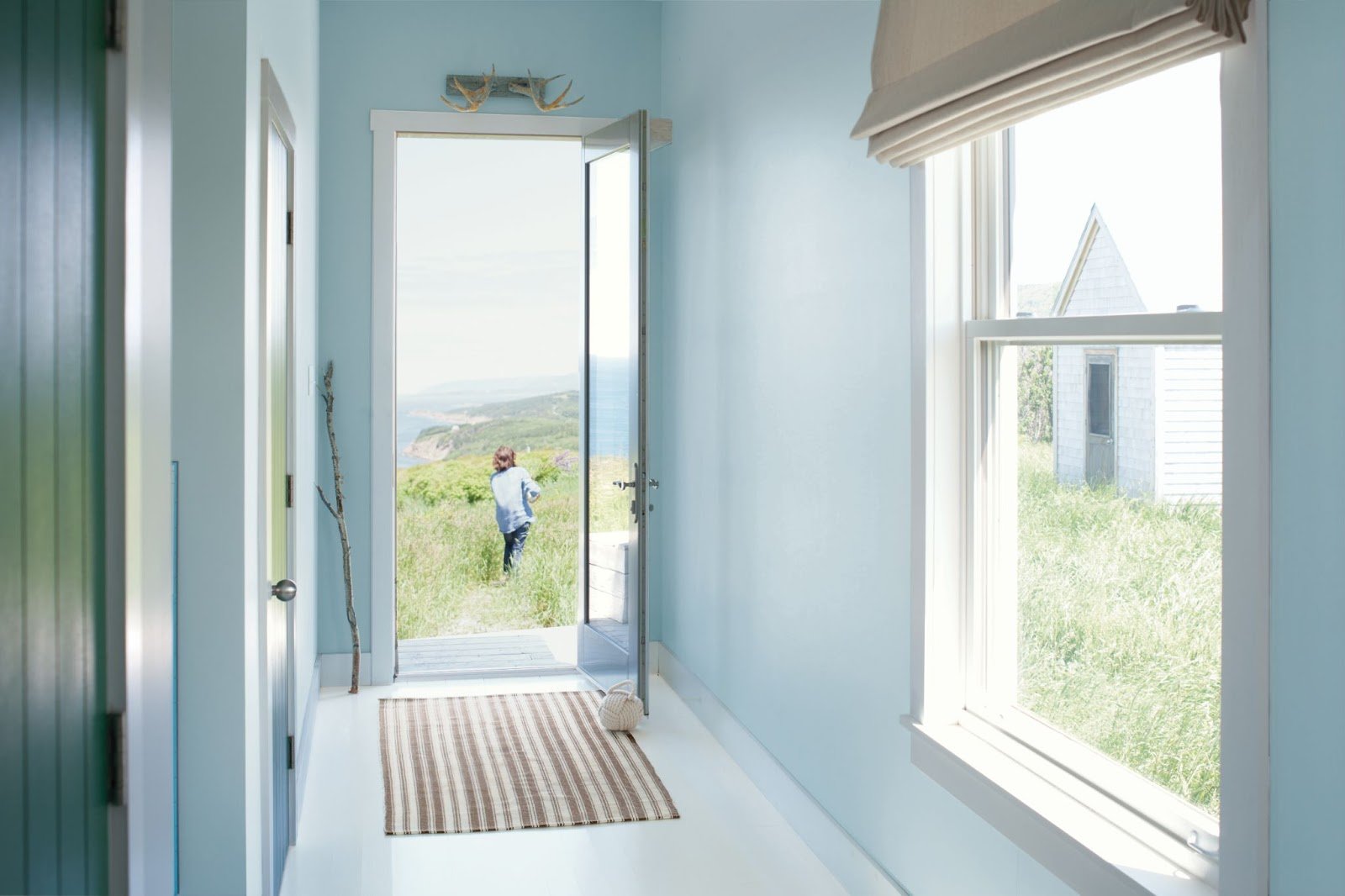 In this bedroom, White Dove trim sets off Benjamin Moore's pale green Soft Fern, and picks up the cool undertones of Forest Green: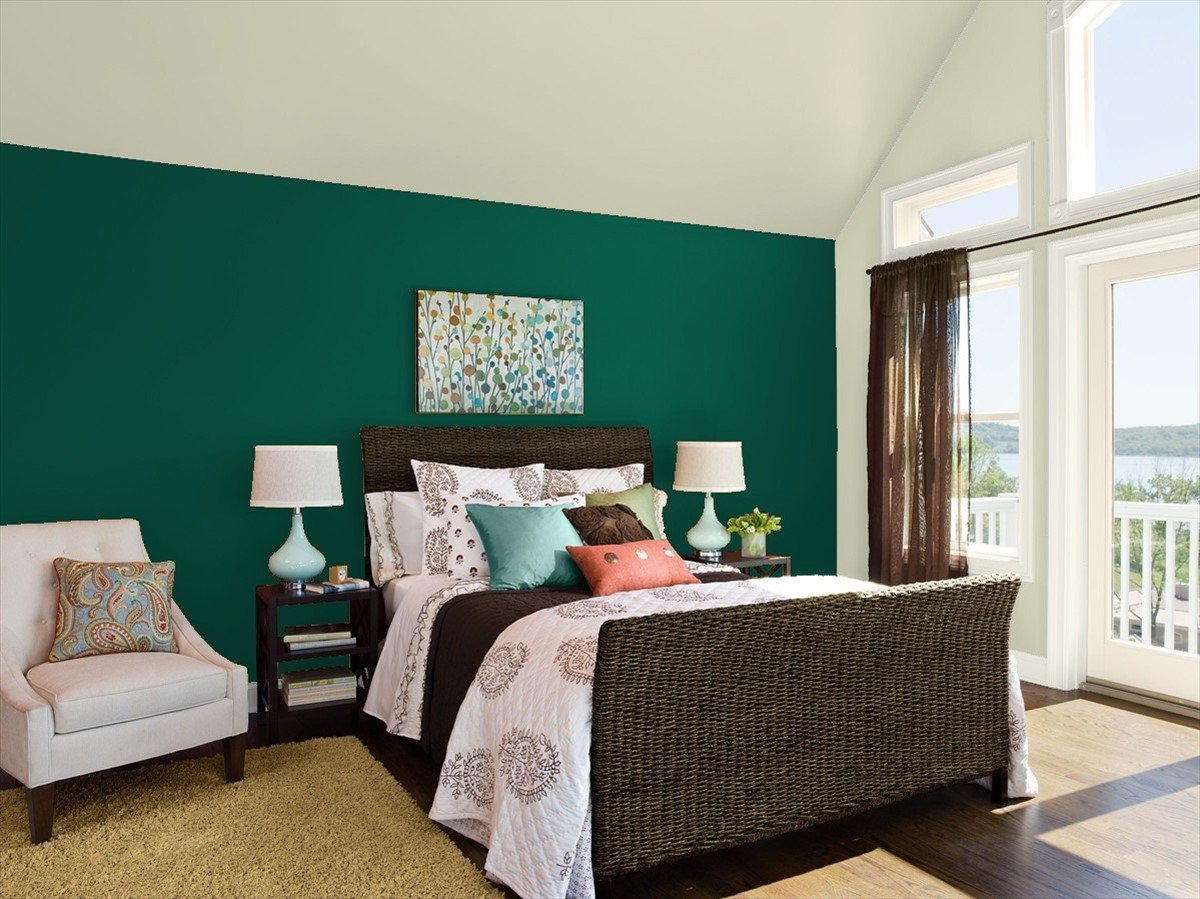 White Dove Exterior Paint
White Dove makes a beautiful, classic exterior paint as well. Dark wood tones and green plants enhance White Dove's smooth, creamy undertones on this stucco home: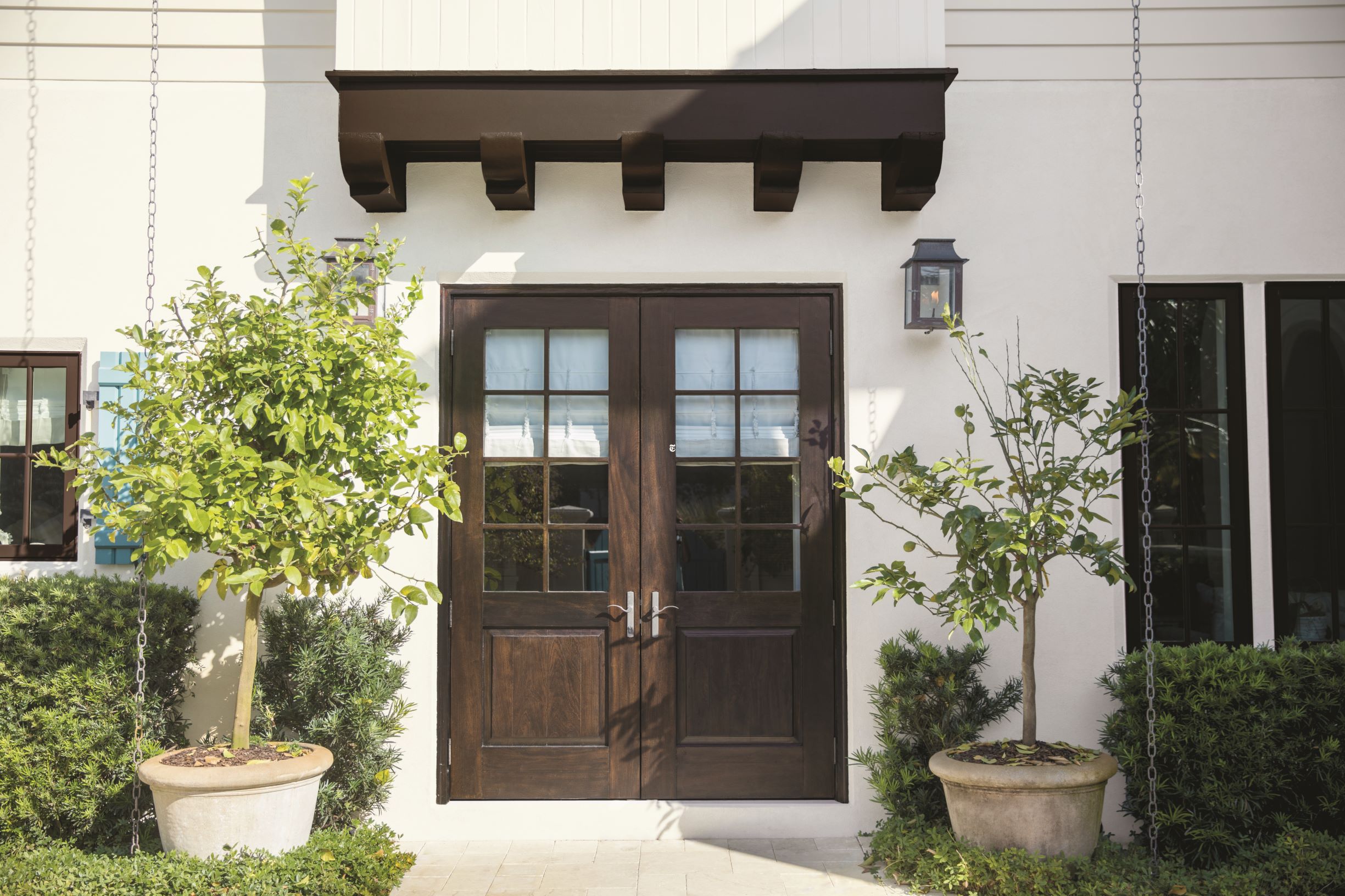 But don't count it out for modern architecture too! Here White Dove is striking paired with sleek black doors, windows, and accents:
White Dove trim looks crisp and cool against Benjamin Moore's Pale Oak on the siding: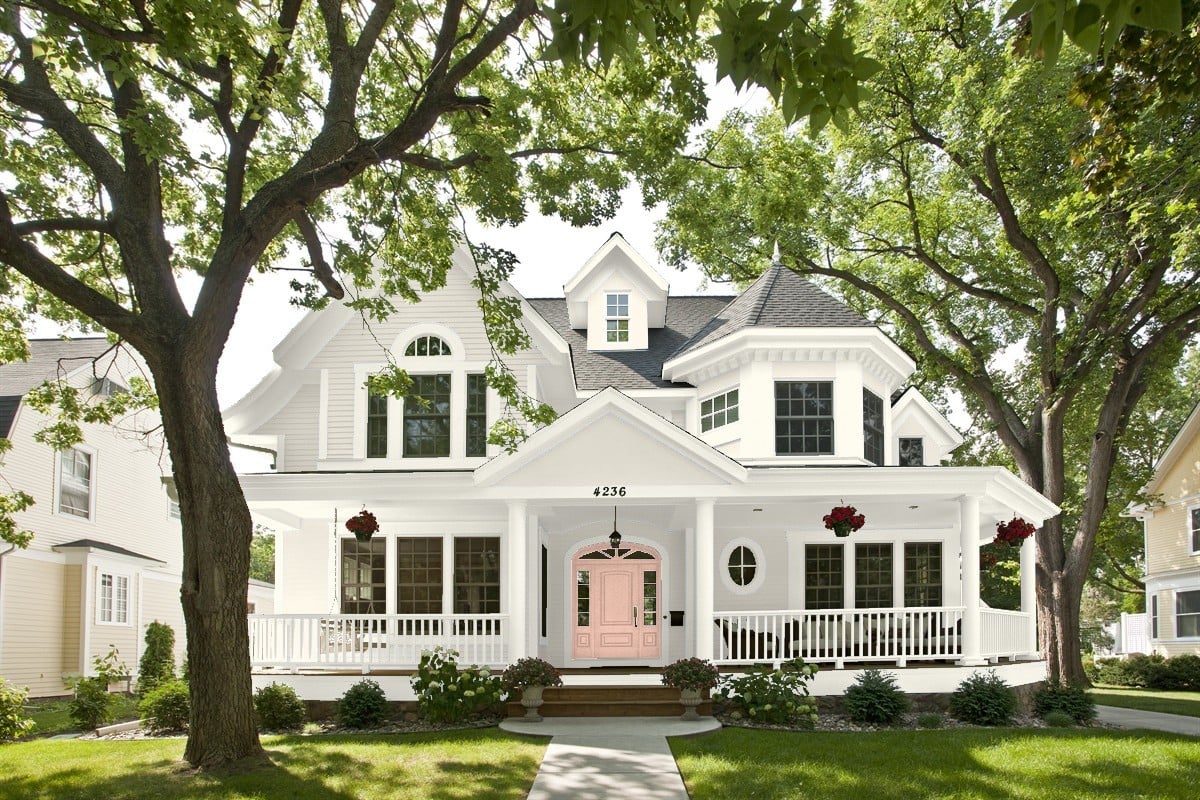 Other Benjamin Moore Paint Colors You May Like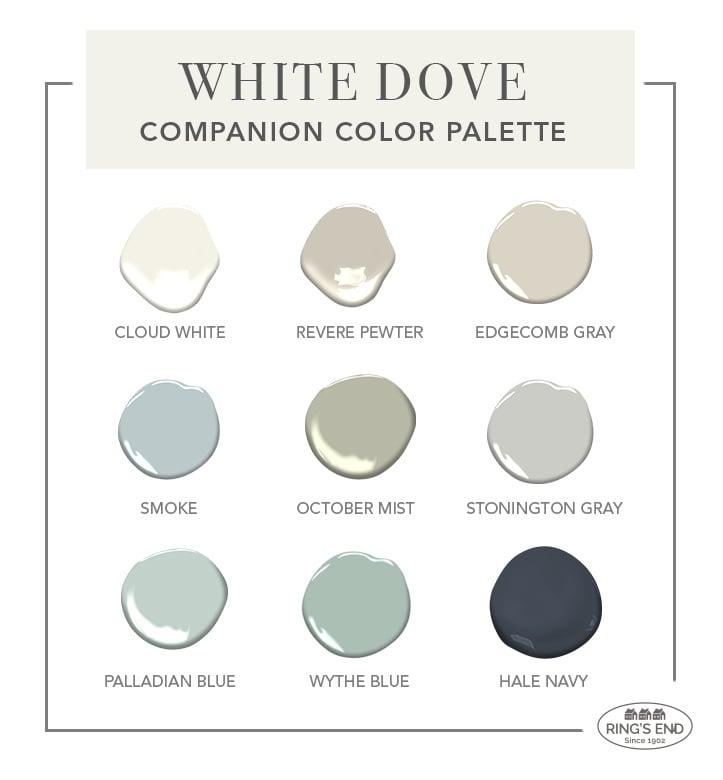 What colors go best with White Dove?
White Dove has a hint of gray that makes it the ideal companion for cool blues, grays, and blue-greens. Consider pairing it with the dark blue of Benjamin Moore's Hale Navy or the blue-green of Wythe Blue.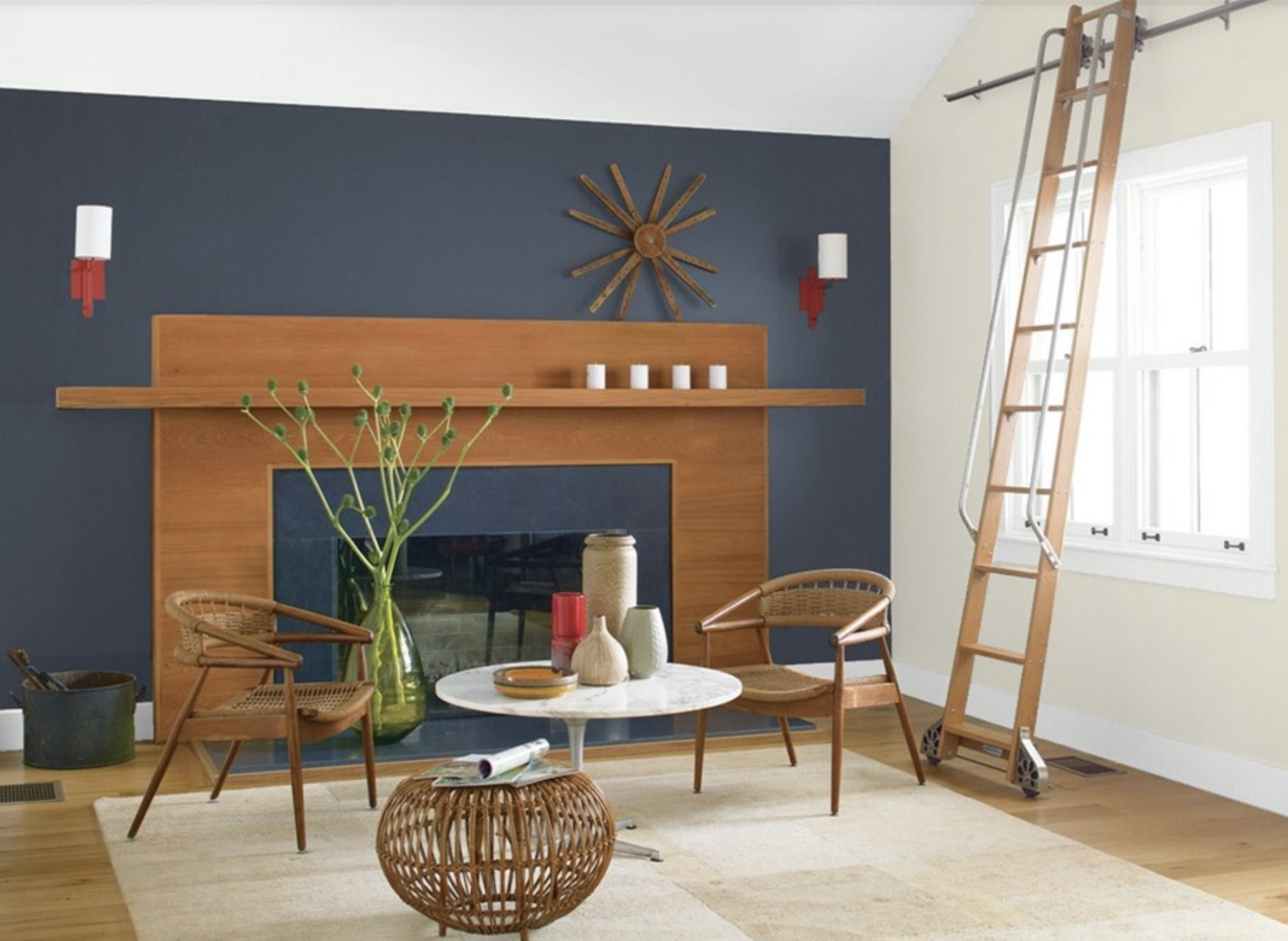 White Dove's creamy richness and lack of yellow undertones also work beautifully with nature-inspired shades; try it with terracotta, a light green like October Mist, or the pale sophistication of Palladian Blue.
For a crisp, clean finish, use White Dove to trim a neutral wall color like Edgecomb Gray or Revere Pewter.
Combine either interior or exterior White Dove walls with shiplap finishes and soft black Wrought Iron window frames for a modern farmhouse look.
Other Similar Colors
Testing white paint colors to find just the right one can be time consuming, but our Benjamin Moore Color Guides make the process a lot easier. If you'd like stronger blue or green undertones than White Dove provides, try Benjamin Moore's Decorator's White for a cooler white. Paper White, also part of the Off White Collection, is a bit more gray. For a bit warmer, creamier white, try Swiss Coffee, Oxford White, or Simply White.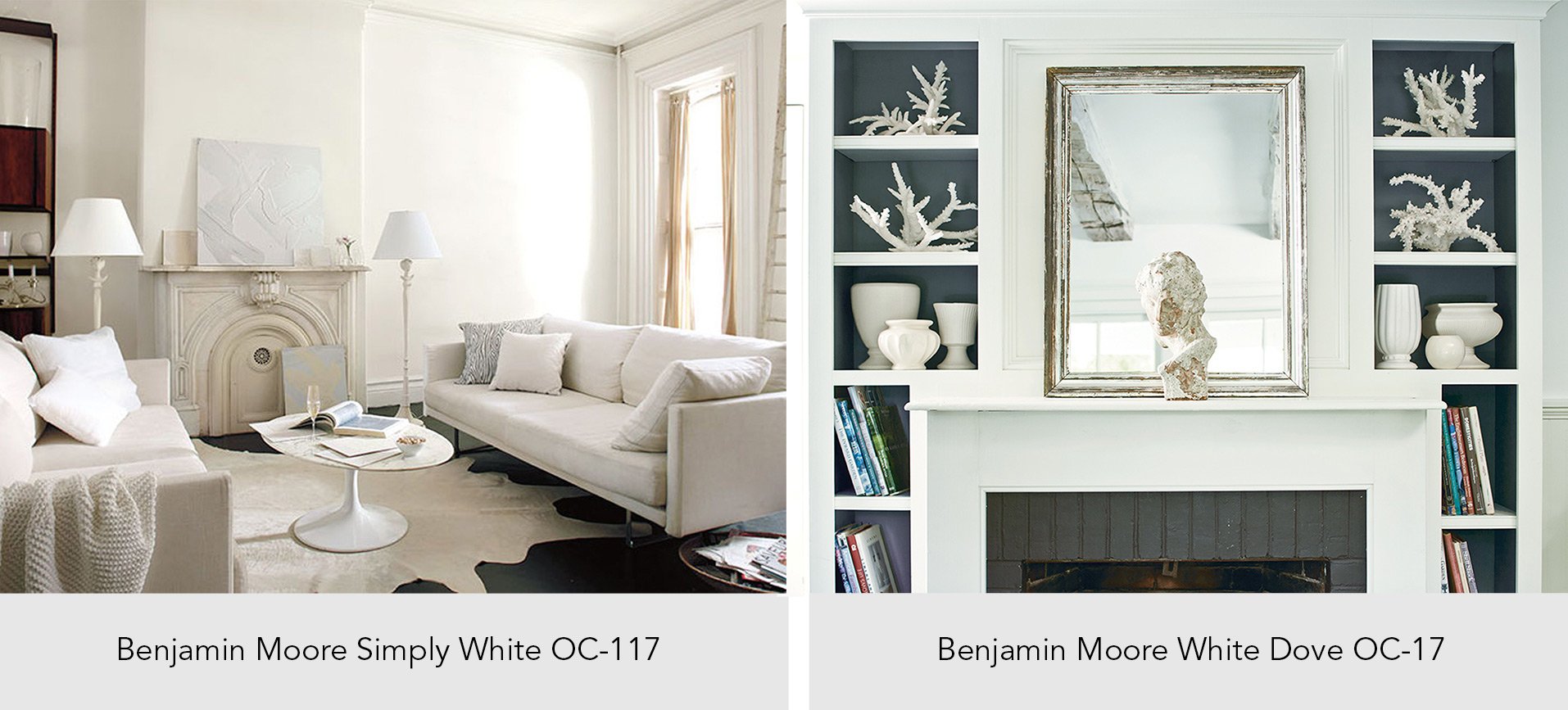 There are even more options available in the Benjamin Moore White & Off-White Collections.
Buy A White Dove Benjamin Moore Paint Sample
All white paint colors are susceptible to shifts in undertone that could make them appear cooler or warmer, depending on the lighting conditions and time of day. We recommend testing a sample of White Dove and any other options you're considering before deciding on your final choice.
One of our designers' favorite tips for an easy way to test paint swatches on multiple walls in your house, is to paint a large poster board using a Benjamin Moore Paint Color Sample and move it around the room to observe the color on different walls and in different lighting conditions.
Once you've settled on your color choice and are ready to order your paint, come back here for free shipping* on our best-selling Aura Waterborne Paint.
*Free shipping on all standard orders of $150 or more