Benjamin Moore Super White Review & Inspiration
What We Love About Super White OC-152 (PM-1)
Super White is a bright, clean white that's ideal for modern spaces. From an interior design standpoint, it's close to a pure white, with only the slightest hint of a cool undertone. Because it reflects light very well, Super White can be influenced by nearby colors and different types of lighting. This versatility makes it ideal for giving older homes a fresh, modern look; as a backdrop for art in a contemporary interior; or to enhance the lighting in a small space, like a bathroom. Super White's lively elegance doesn't need a complementary white; designers love to use it for walls, woodwork and cabinetry.
Benjamin Moore's Super White Adds Subtle Sophistication
While Super White performs admirably as a bright, pure white, a subtle hint of cool undertone gives it complexity. In rooms with natural daylight, this is a white that will change throughout the course of the day. Expect a cooler white in early morning light, and a warm white in the afternoon sun. Super White also amplifies the color spectrum of artificial lighting, making it easier to create the desired ambiance. This neutral, reflective quality makes it a favorite of architects and designers. While Super White's crispness pairs beautifully with grayer neutrals and cooler tones, it also works well with colors from across the spectrum.
This May Be The Best All-Around White Paint Color
Benjamin Moore Super White is perfect for both large, airy rooms and small, intimate spaces. Slight shifts in tone across different surfaces make Super White an excellent choice for kitchens, where it enhances the light playing across cabinetry.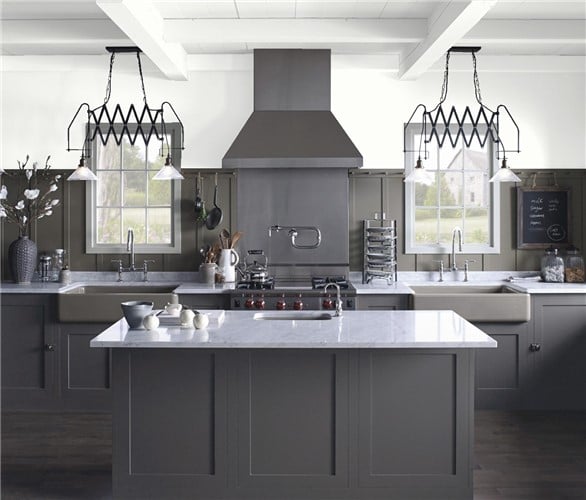 A barely-there coolness works beautifully with today's marble and quartz surfaces too.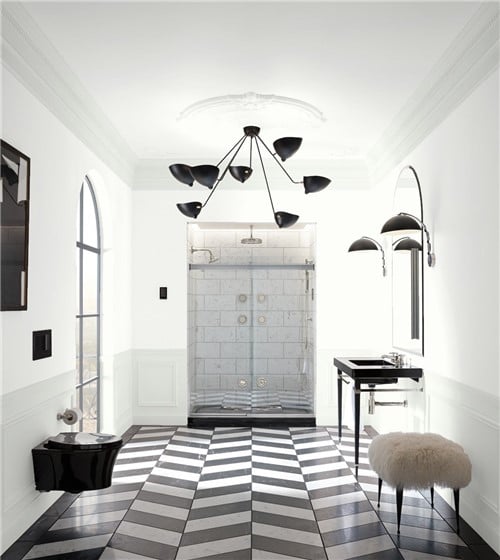 Use Super White for open floor plans, long hallways, gallery walls, or minimalist spaces; essentially anywhere you want a modern shade of white that won't appear cold or clinical.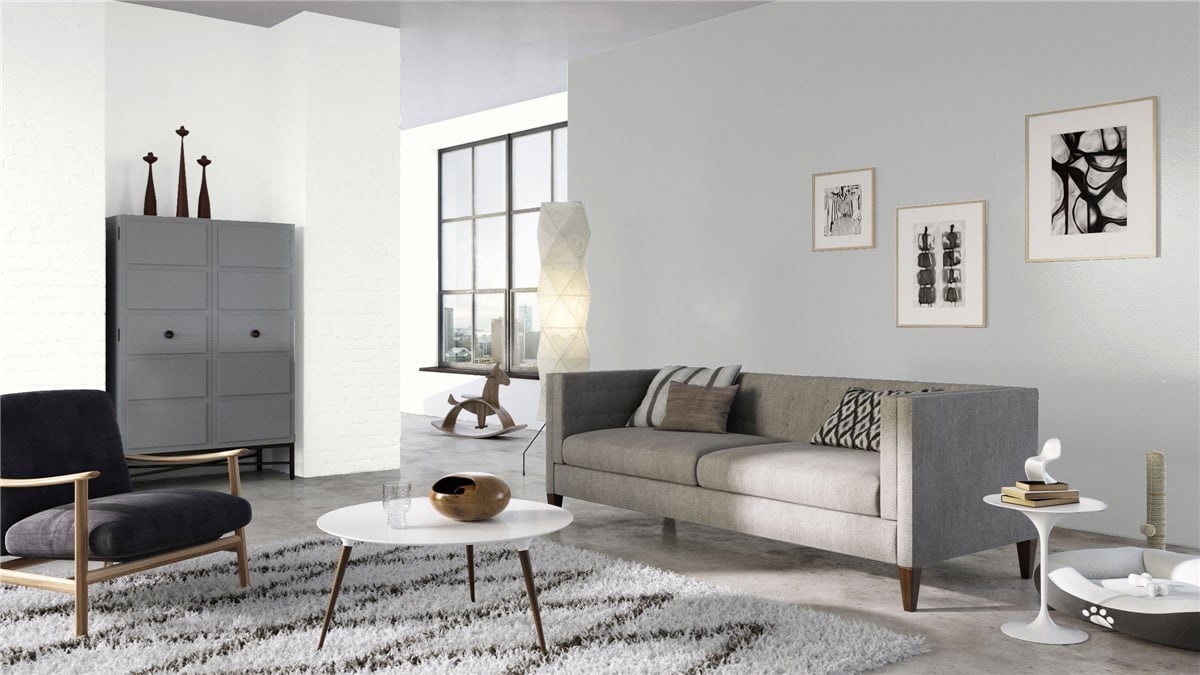 Buy Super White OC-152 (PM-1) Paint & Samples
Super White is available at Ring's End in a variety of paint sheens and sizes. Buy it in our best-selling Benjamin Moore paint line today!
Want to see how Super White looks in your home before deciding if it's the right color?
Try our Paint Color Samples that are used by professional interior designers.

You may also like…
If you're looking for a white shade that's close to Super White but slightly brighter, try out Benjamin Moore's Chantilly Lace OC-65. For a white that's equally bright but has a slightly warm undertone, Simply White OC-117 is a popular choice.