Benjamin Moore Decorator's White Review & Inspiration
What We Love About Decorator's White CC-20
Decorator's White is a comfortable white with a cool vibe. It's part of the 'Designer Classics' collection, which consists of colors that you can pick with confidence. These colors are a safe bet and will lift and enhance any space.
Decorator's White Has Cool Undertones
Decorator's White is not a true white, rather it has some slight purple-blue undertones and a pinch of gray. The undertones are subtle enough that you can hardly see them until they're paired with a white that carries a hint of yellow.
Decorator's White tends to lean toward a cooler tone, but it's not as cool as Chantilly Lace. However, when paired with greens, blues or purple tones, and when used in a South facing room, Decorator's White will start to warm up a little, as cool hues in green, blue or purple furnishings will enhance its warmer tones.
Like many whites, the undertones at play in Decorator's White change based on the surrounding lighting. In a south-facing room, Decorator's White will come off as a softer white, but it won't look creamy, unlike another off-white alternative, Swiss Coffee.
This is a fairly versatile color and can fit in almost any space. Consider the natural light and how you want the color to look. Ask yourself whether you want to enhance those purple-blue undertones or not.
Where To Use Decorator's White By Benjamin Moore
It's a firm favourite in bedrooms if you want your room to pop through accessories and furnishings, but it also looks amazing in kitchens and bedrooms; clean, white, yet soft.
The slightly cool undertones in Decorator's White make it a favorite of interior designers for both walls and trim. It sets off pastel colors beautifully, and has a complexity that adds interest to small spaces like bathrooms and bedrooms.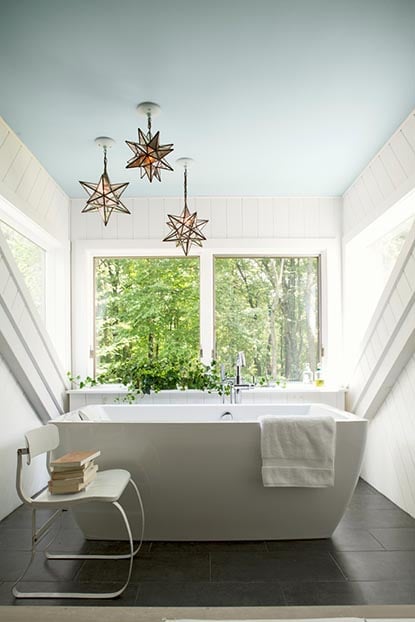 It's also crisp enough to set off today's popular gray shades, looking wonderful on both ceilings and trim.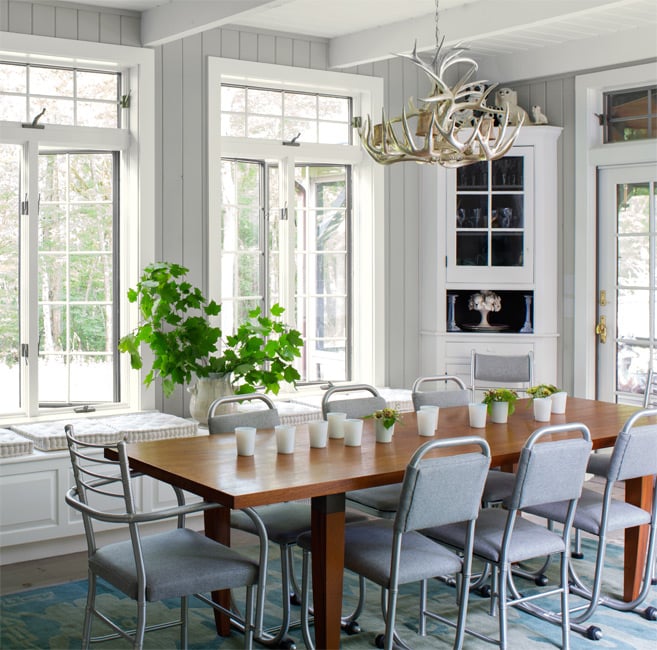 It's popularity as white color for trim and woodwork means Decorator's White is often used on stairways.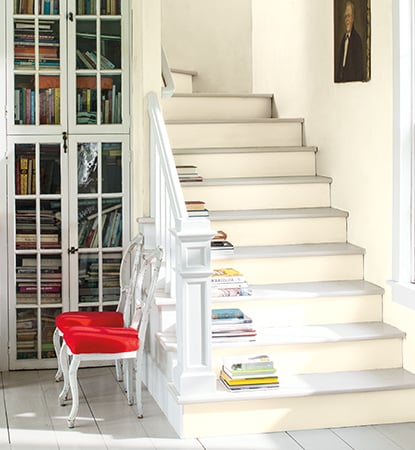 Decorator's White is nice and crisp, so it provides a nice contrast with deep colors like Hale Navy: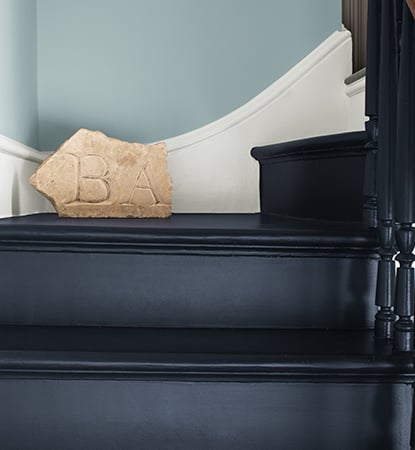 Cool undertones make Decorator's White an ideal trim color against warm neutrals, like the popular Revere Pewter: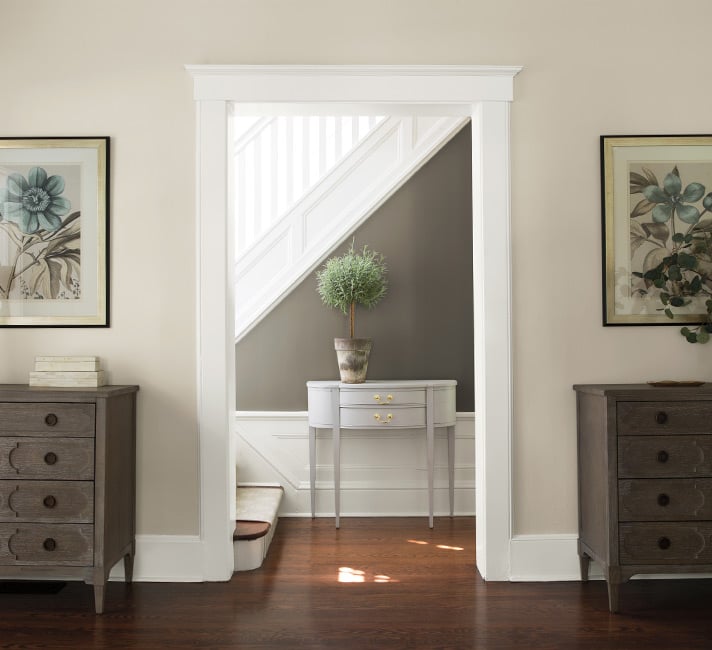 Buy Decorator's White Paint & Samples
Decorator's White is available at Ring's End in a variety of paint sheens and sizes. Buy it in our best-selling Benjamin Moore paint line today!
Want to see how Decorator's White looks in your home before deciding if it's the right color?
Try our 16 Oz Paint Color Samples that are used by professional interior designers. Alternatively, our Peel & Stick Color Samples are quick, easy, and can transfer between rooms.
You may also like…
For a warmer true white try Simply White or White Dove, and check out Chantilly Lace or Icicle for a cooler true white. If you want a creamy white we recommend Swiss Coffee.