Benjamin Moore Revere Pewter Review & Inspiration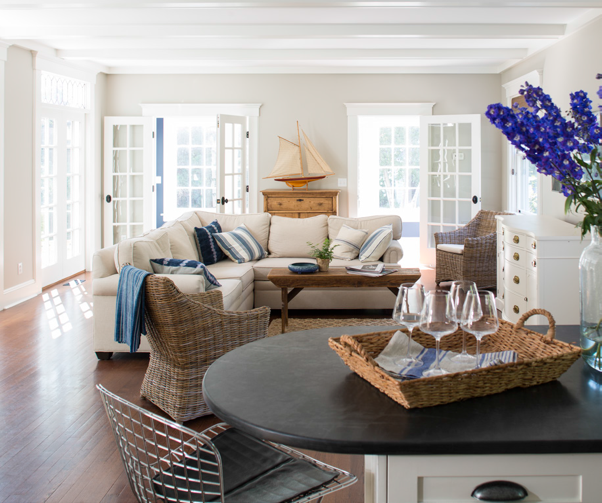 Why We Love Revere Pewter HC-172
Revere Pewter is a lovely light gray shade that is a classic among Benjamin Moore paint colors. Characterized as a greige paint color, it carries warm undertones with gentle, earthy tones that create an aura of calm and relaxation. Revere Pewter is a traditional paint color and highly versatile paint color, making it a great choice for transitions and open spaces with natural light.
Benjamin Moore Revere Pewter Undertones
Although you may see Revere Pewter described as a 'muddy' color, don't let that scare you — this simply describes the perfect mix of earthy grays and browns hiding within Revere Pewter. However, with its warmth coming from nuanced green, not yellow undertones, this color is definitely still a gray, not a beige or cream.
Revere Pewter has a light reflectance value that sits squarely at 55, so while the light in the room will create slight shifts in color tones, its color depth holds pretty steady. That means you're not likely to find as much of a swing in how light or dark it appears throughout the day compared to a color with a high LRV like Benjamin Moore's Swiss Coffee. However, this can also leave the color feeling darker, or even a bit murky, in a room that doesn't get much natural light.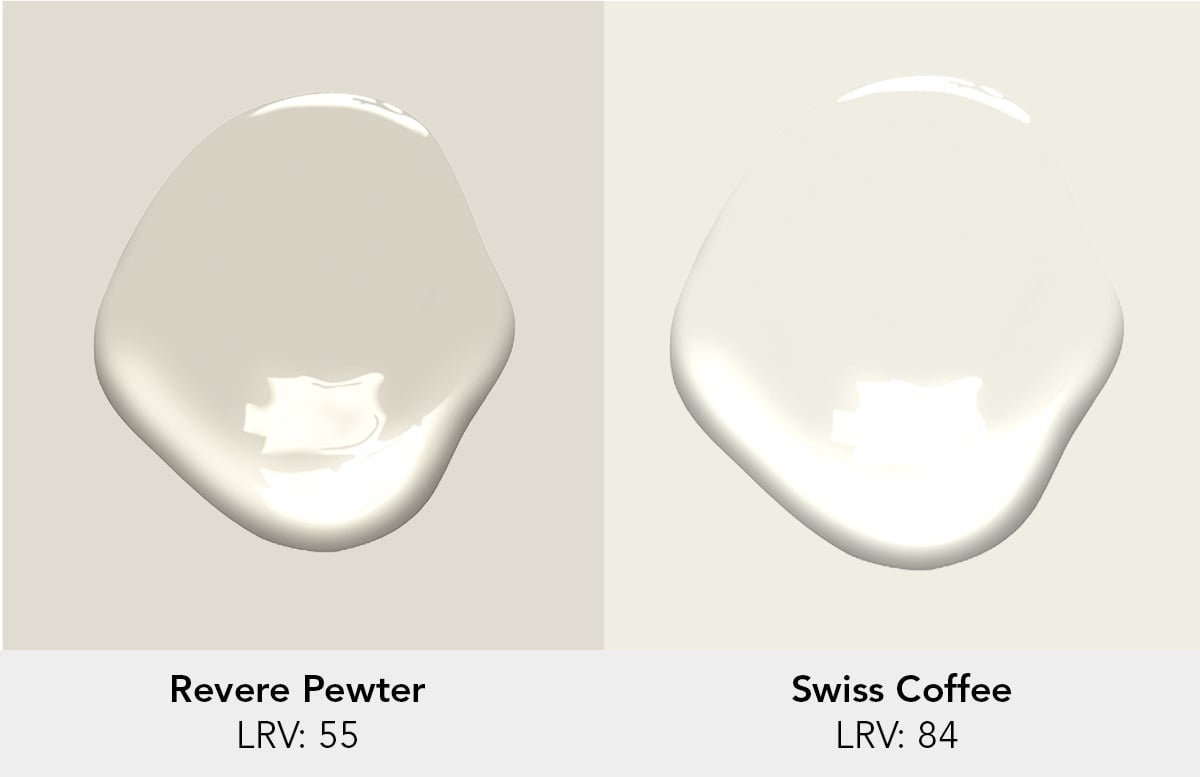 Revere Pewter is incredibly versatile and works well in most spaces, but be sure to test it in different lighting conditions ranging from the natural light of open rooms to artificial lighting in hallways or rooms with less windows.
In a room that receives more north-facing light, you may find a hint of blue-gray undertones sneaking through, while a south-facing room is going to accentuate more of Revere Pewter's brown tones.
If you're drawn to this greige for its earthy, relaxing tones, we recommend using it in a well-lit room.
Revere Pewter Inspiration and Ideas
Whether you choose a warm or cool paint color depends entirely on the architectural style of your home and your personal taste. Warm colors are often used in traditional architecture to add a sense of history and highlight interesting details, while cool tend to be more popular in mid-century homes because they update tired interiors to look fresh, bright and modern. Modern farmhouse interiors might use cool grays to help create a minimalist look, or greige tones for cozy, warm interiors.
Benjamin Moore's Revere Pewter has been a highly popular color year after year for this exact reason. Its comfortable greige tones play well together with so many color themes throughout the home. It also transitions well because of its versatility, making it a dependable choice not just for walls, but for trim color and interior doors.
Revere Pewter thrives in an open floor plan as natural light can bring out warmth in a larger space. Depending on how much light you have to work with, a warm gray paint color like Revere Pewter works well if you want to bring unity to continuous spaces like combined kitchen and living rooms where the walls are all the same color.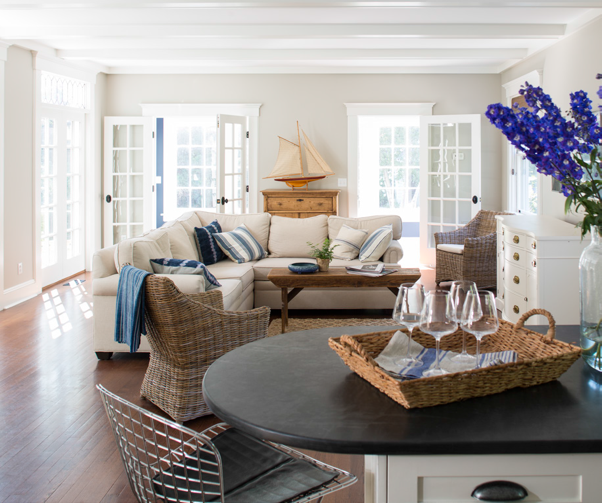 However, Revere Pewter is also a lovely accent color for homes where the primary wall color is a soft white. Its mid-tone light reflectance value offers enough color depth to provide gentle contrast to a warm white without leaving the beige family entirely.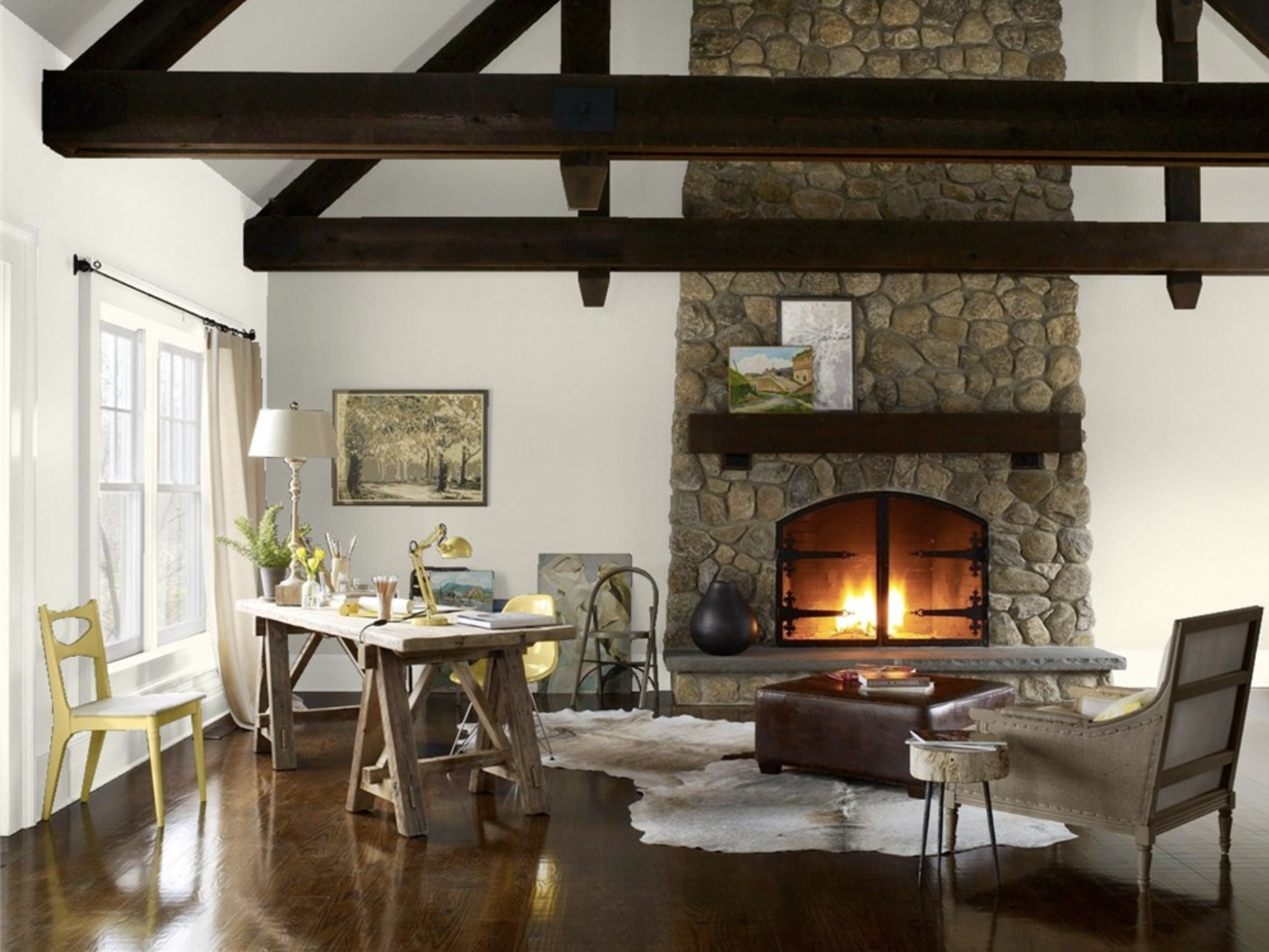 On the flip-side, Revere Pewter also pairs well as a base to accent colors of darker warm grays, browns, and reds.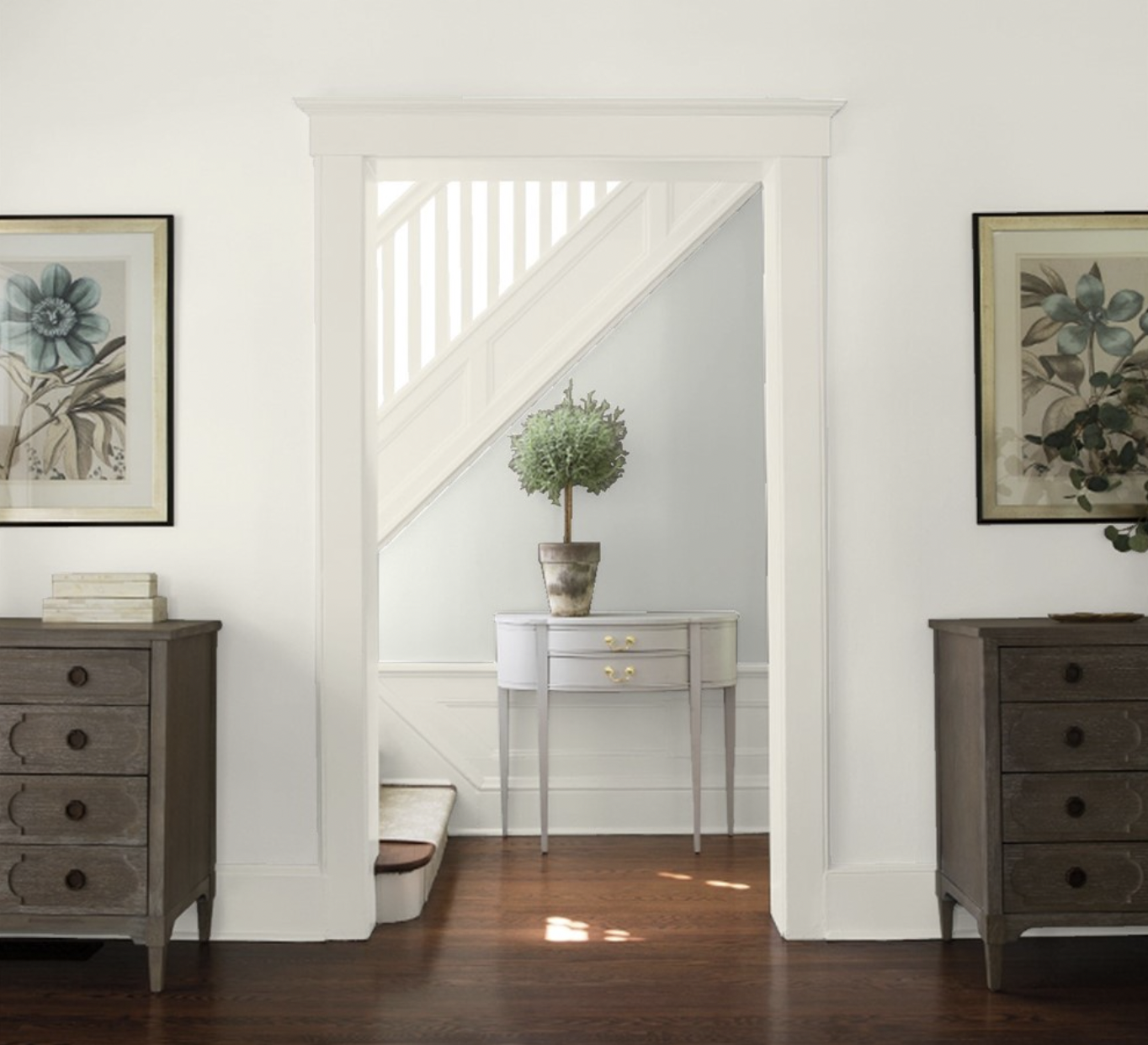 This popular gray paint color also favors a home with more traditional decor, as the complementary colors of rich wood tones and warm gray work well together. Think neutral, warm, earthy furnishings and natural textures.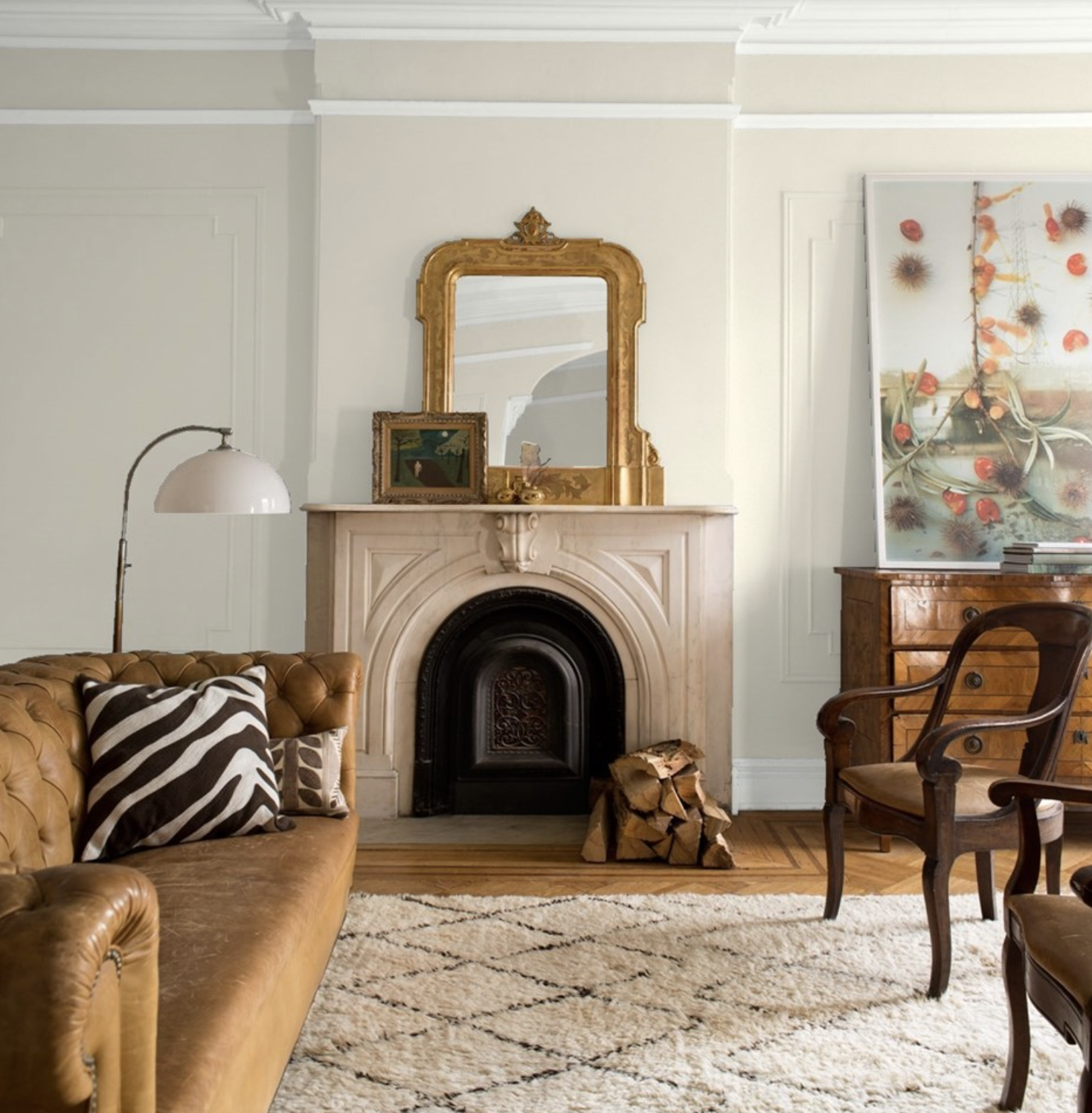 In a nod to its versatility, Revere Pewter's even makes a great choice for coastal themes too. Its warm sandy hues with gentle green undertones bring relaxing beach tones without breaking with a neutral color palette. Simple touches like white trim color light blue accents work beautifully with Revere Pewter to bring all the colors of the coast straight to your bedroom.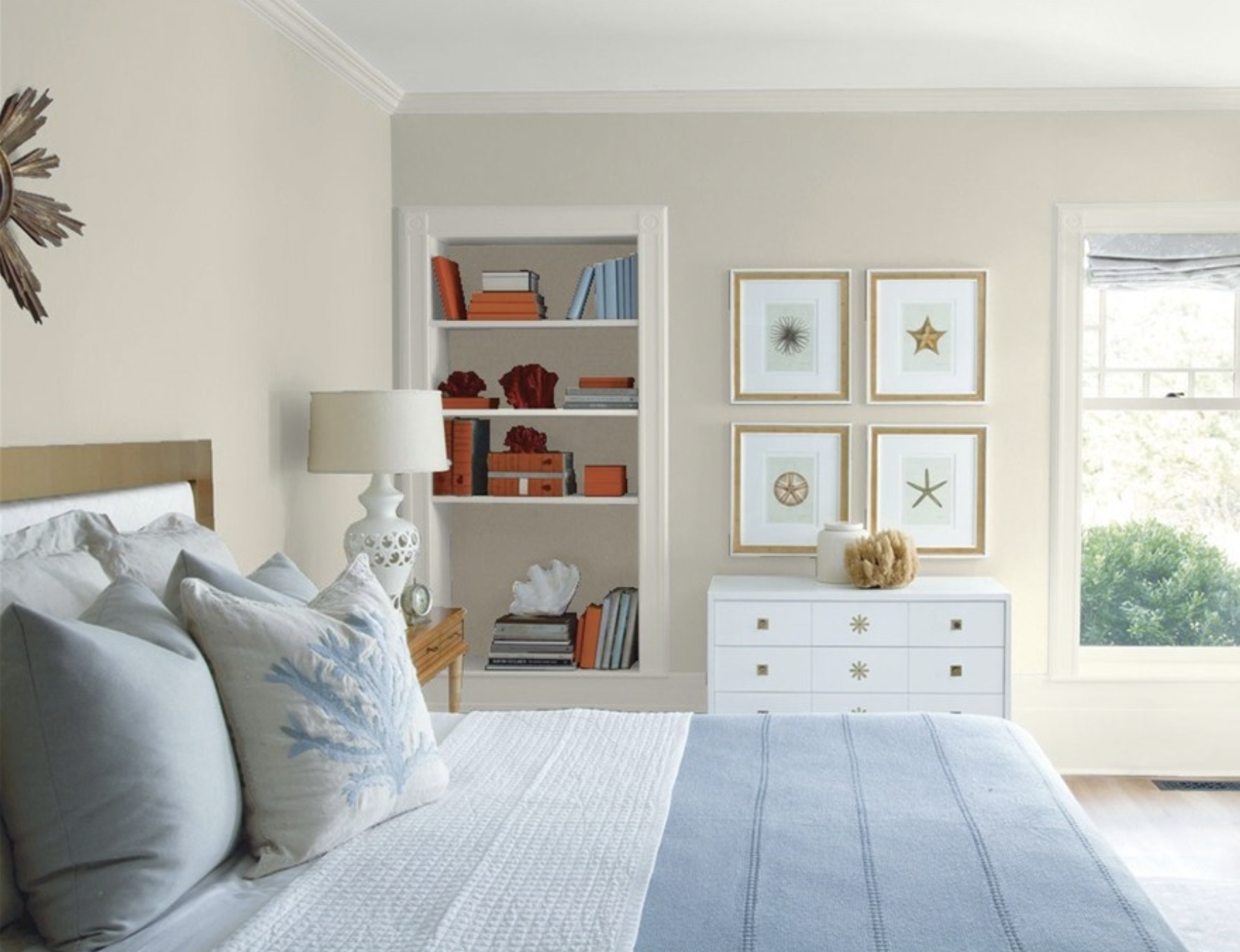 This is also a great paint color to accentuate kitchen cabinets where it offers more depth than a pure white paint color. Benjamin Moore Revere Pewter can also enhance bolder kitchen centerpieces that are a bit darker.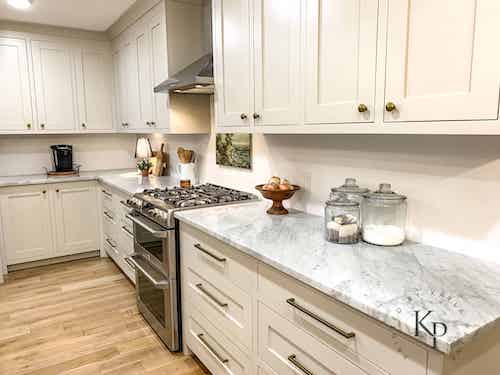 If you're looking to punch up your curb appeal with a rich, but classic paint color, Revere Pewter also makes a great choice for exterior siding, particularly on Craftsman style homes. It retains its warm gray undertones very well in full sunlight, and complements a warm cream trim color with yellow undertones like Benjamin Moore's Simply White.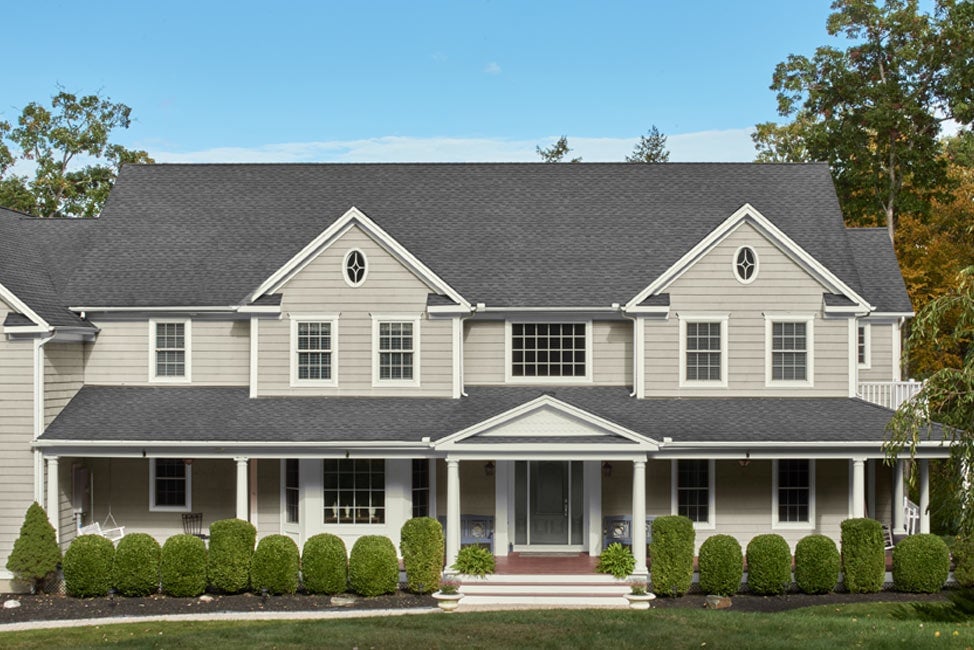 You may also like…
More Warm Gray Paint Colors
Brushed Aluminum 1485 or Natural Cream OC-14 are similar warm greige paint colors with some minor differences. Brushed Aluminum skews just slightly lighter and more metallic than earthy, while Natural Cream is a step back towards the softness of off-white.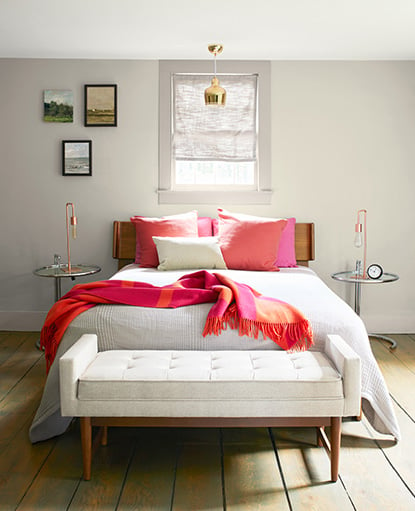 If you're looking to take a step more towards the beige side than Revere Pewter, check out Benjamin Moore's Sea Salt, Silver Satin, or Silver Fox.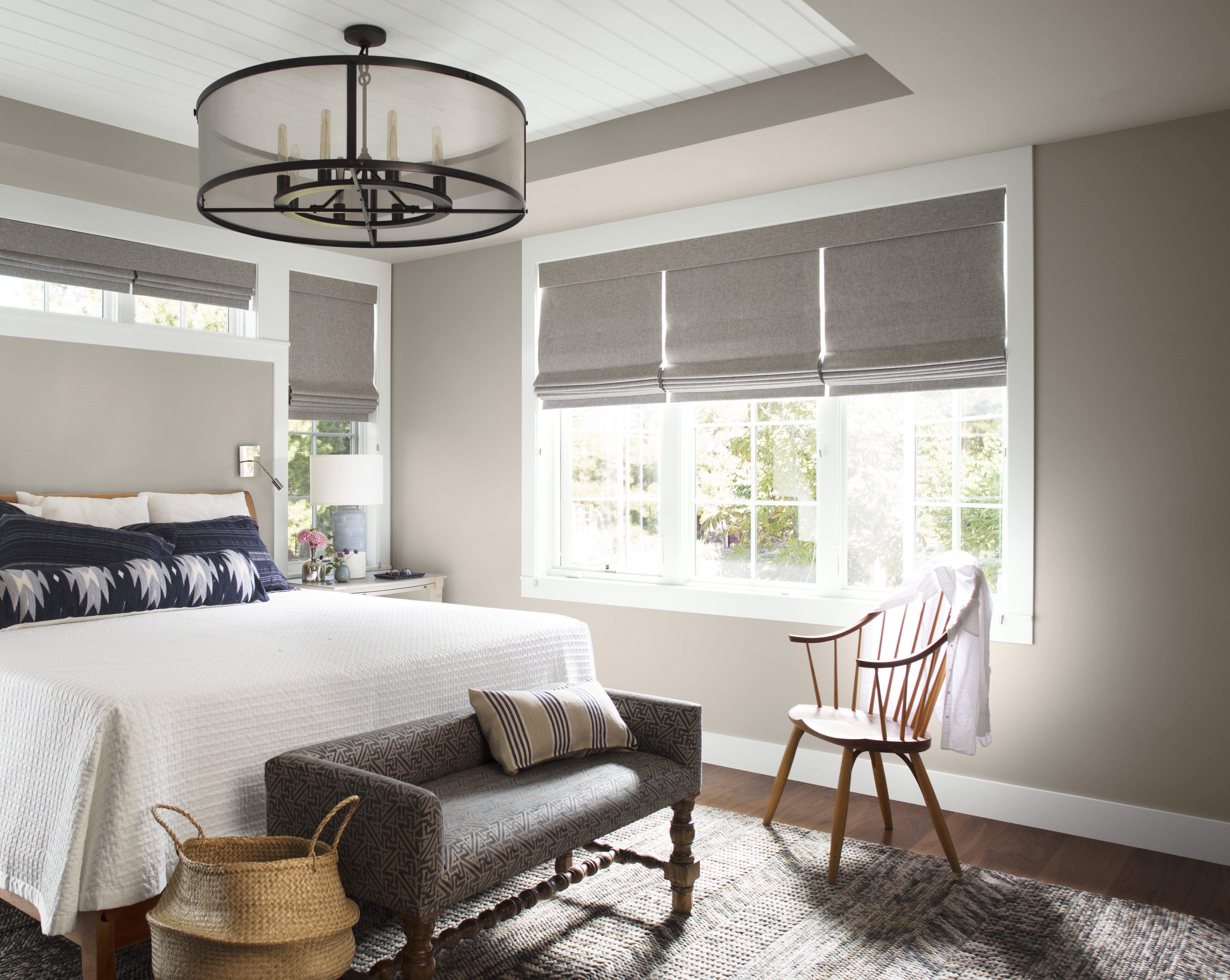 Cooler Light Gray Paint Colors
Revere Pewter has definitive warm undertones, so if you're on the hunt for a paint color that skews more towards gray undertones than beige, you may want to consider Benjamin Moore's Gray Owl. Gray Owl is a popular light gray paint color, that still sits in the greige family, but with stronger green undertones to give it a cooler feel Revere Pewter. Also check out Titanium OC-49 for a cooler neutral off-white/gray.
Complementary Colors
Complement your Revere Pewter walls with warm white trim - we recommend Simply White and White Dove, to enhance those warm greige undertones. If you're looking for color combinations, Benjamin Moore suggests Fog Mist OC-31 and Copley Gray HC-104 for a warmer, earthier palette. For a slightly cooler pairing, Benjamin Moore recommends Shadow Gray 2125-40 and Amherst Gray AC-167.
For deeper accent walls that match Revere Pewter's warm undertones, check out Benjamin Moore's Chelsea Gray and Kendall Charcoal paint colors. These dark warm grays complement the same wood tones and natural textures that work so beautifully with Revere Pewter and are a great way to add depth and interest to nooks, fireplaces, or carpentry.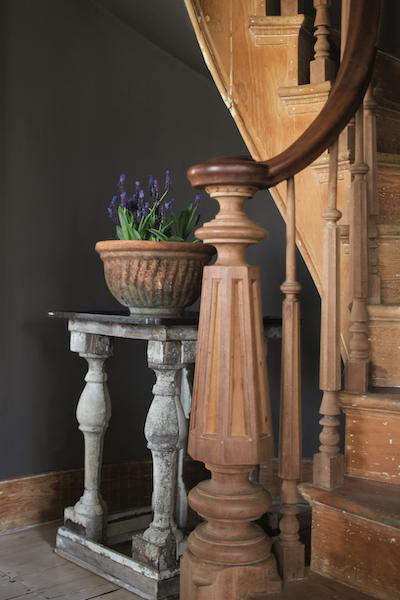 Where to Buy Benjamin Moore Revere Pewter Paint & Samples
Trying out a sample of paint colors you are considering in your actual home is a great way to help you decide if it's the right color before committing. Try our Paint Color Samples that are used by professional interior designers.
To easily test the look of Benjamin Moore paint colors on multiple walls, first paint a large poster board with each shade, and then move it around the room to observe it on different walls – be sure to compare in a bright room as well as areas that are a bit darker.
Finally, pay attention to how the paint colors look throughout the day, both in natural lighting and by lamplight in the evening. This trick is especially helpful for getting a good sense of things if your current wall color is a darker color, as it avoids bleed-through.
Once you've tested the paint color and are ready to order your paint, check out our Interior Paint Guide or Exterior Paint Guide to help you find the right sheen and product for your home or buy it in our best-selling Benjamin Moore paint line today- and don't forget the rollers!
As one of the nation's largest Benjamin Moore retailers, Ring's End offers Benjamin Moore Revere Pewter both in-store and online in a wide variety of paint sheens and sizes to meet your needs.