Roller Cover Size
Nap refers to the height of the fibers that extend from the backing. For smooth surfaces, choose a shorter nap to evenly apply the paint. Rough surfaces need a higher nap. The longer fibers can reach into the valleys of the textured surface. Some professional painters prefer to "bump up" to a thicker nap for higher production. (1/2" instead of 3/8")
3/16" or 1/4"
Untextured plaster, drywall or wallboard, smooth wood and metal.
3/8" or 1/2"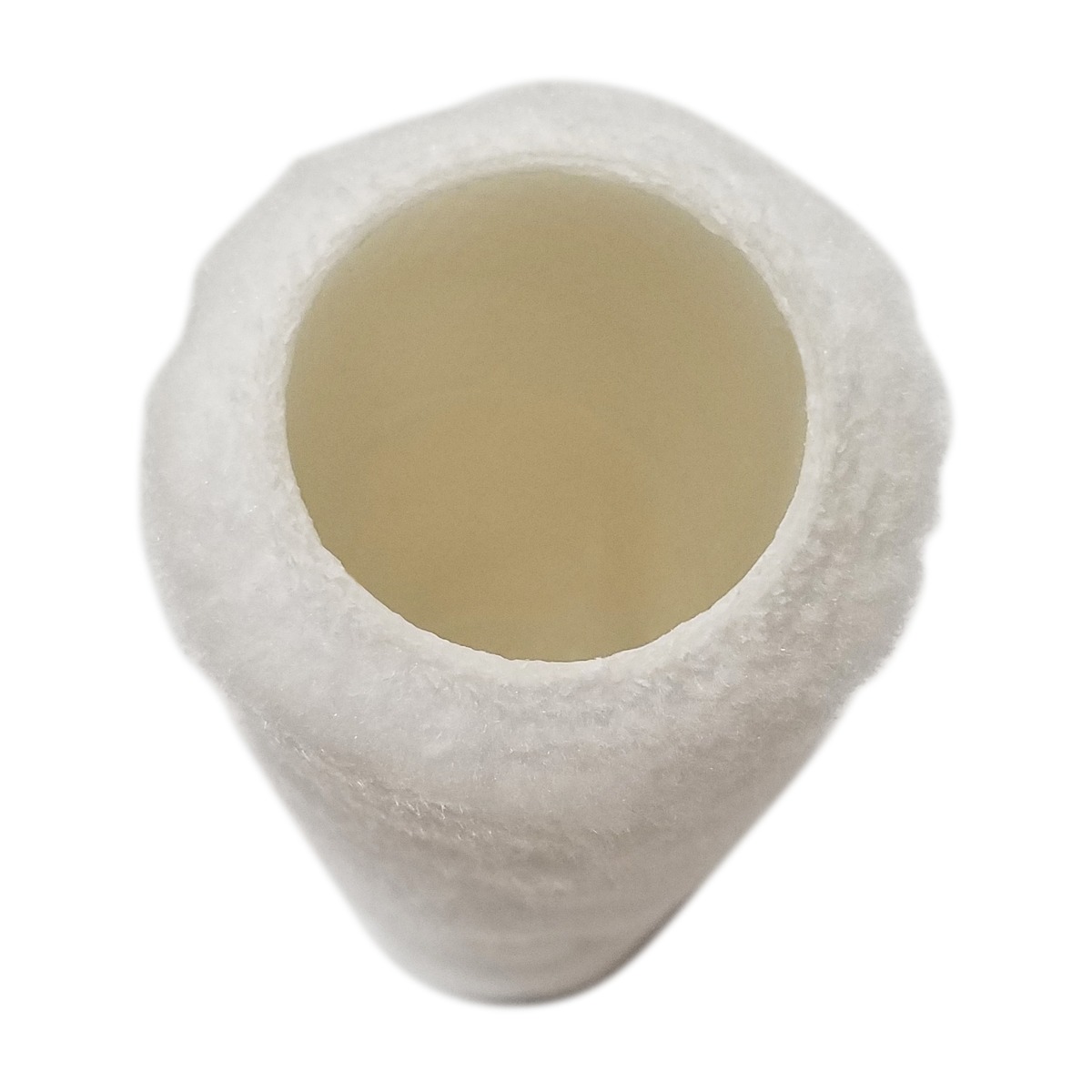 Most walls and ceilings, lightly textured drywall or wood, acoustical tile paneling, smooth concrete (most popular for standard walls).
3/4" or 1"
Textured plaster, stucco, concrete block, brick.
1 1/4" or 1 1/2"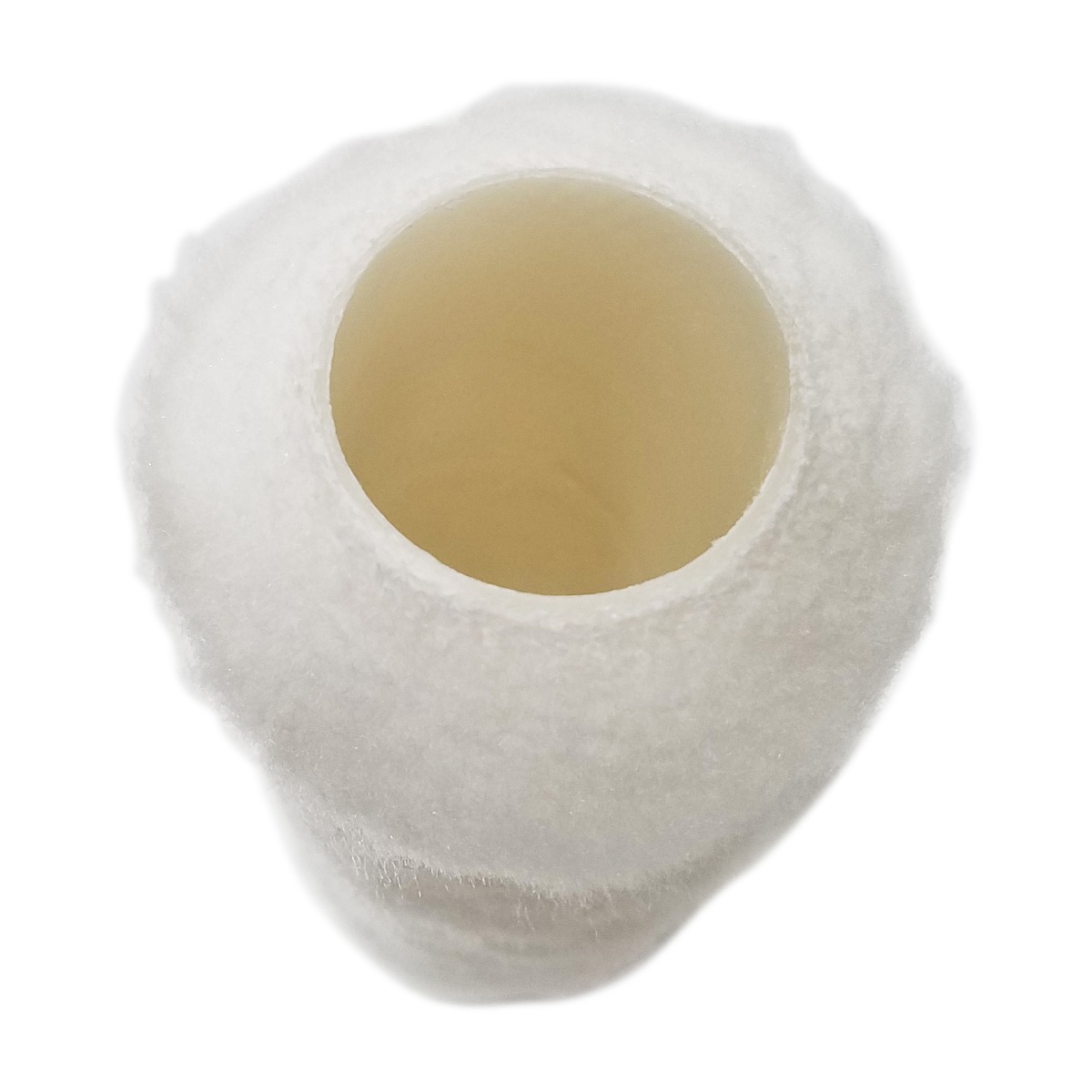 Heavily textured plaster and stucco, very rough wood, corrugated metal.

Tip
Choosing the right roller cover size is determined by the size of your project. Smaller jobs with narrow hard to reach surfaces may require a 4" or 6" mini roller. The smaller size allows you to be more nimble and precise. Larger jobs may require a standard 9" roller or even an 18" roller to maximize your time. Remember larger roller covers will be cumbersome and may feel awkward to inexperienced users.
Roller Fabric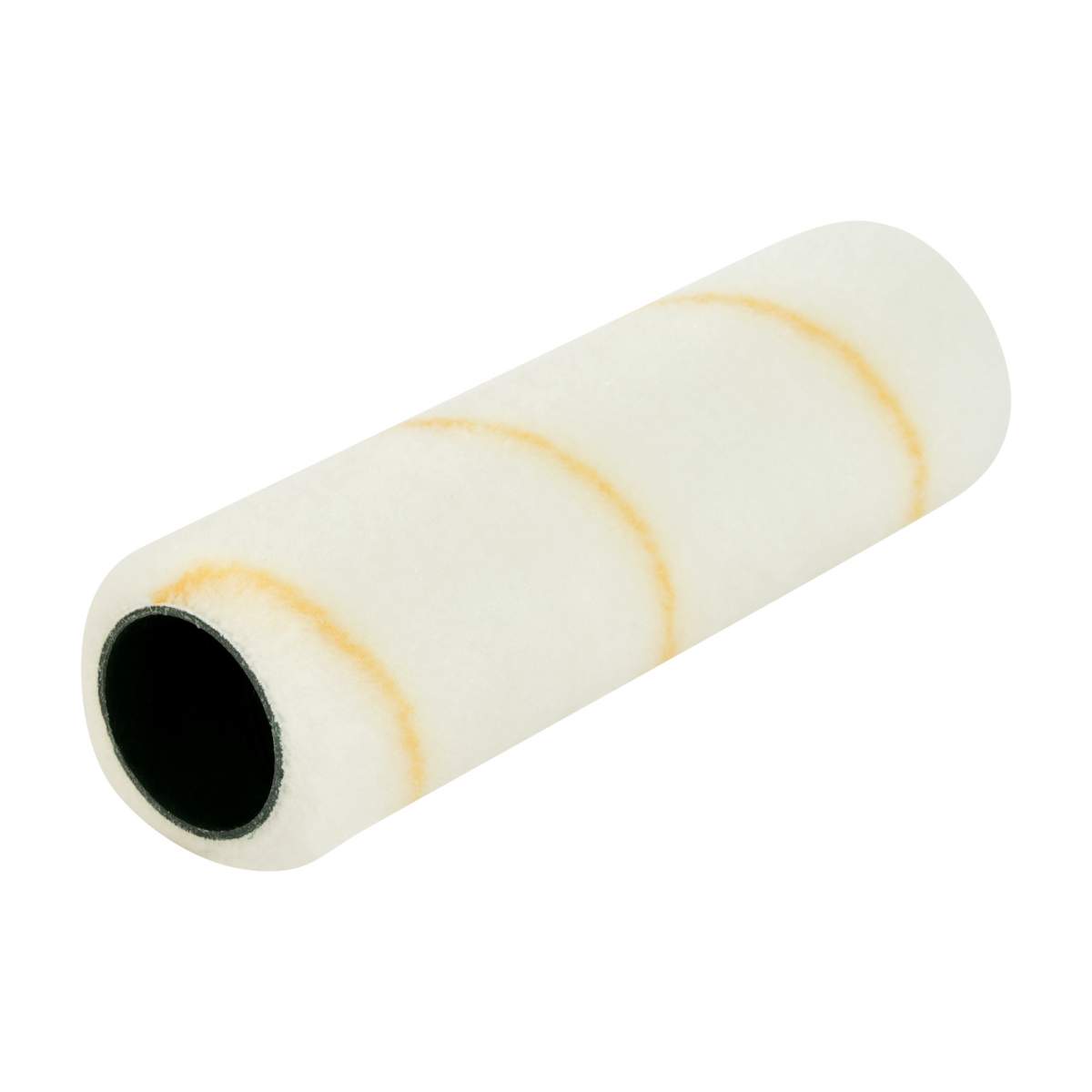 Synthetic
The most common and most frequently used category of roller cover fabric. Usually, nylon, polyester, or a combination of the two is used. The quality level can vary greatly within this category, from low-end economy models to high-end covers designed for professional painting contractors. Can be used with water or oil-based paints and stains.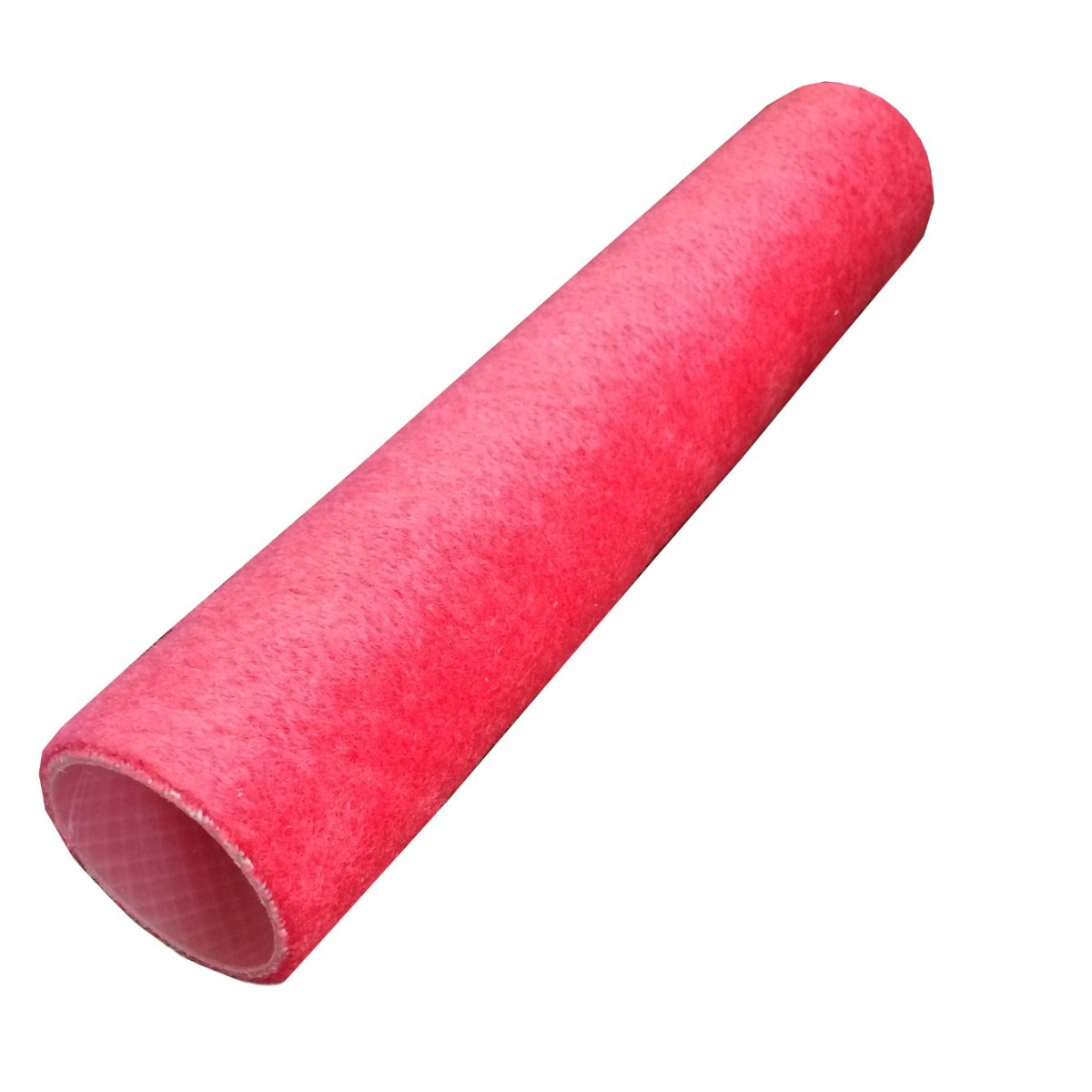 Mohair
Mohair fabric covers typically combine natural goat hair with synthetic materials. They are preferred for producing glass-like finishes on smooth surfaces. They are great for enamels on doors and millwork as well as clear coatings. Typically shorter 1/4" nap. Ideal for oil-based products.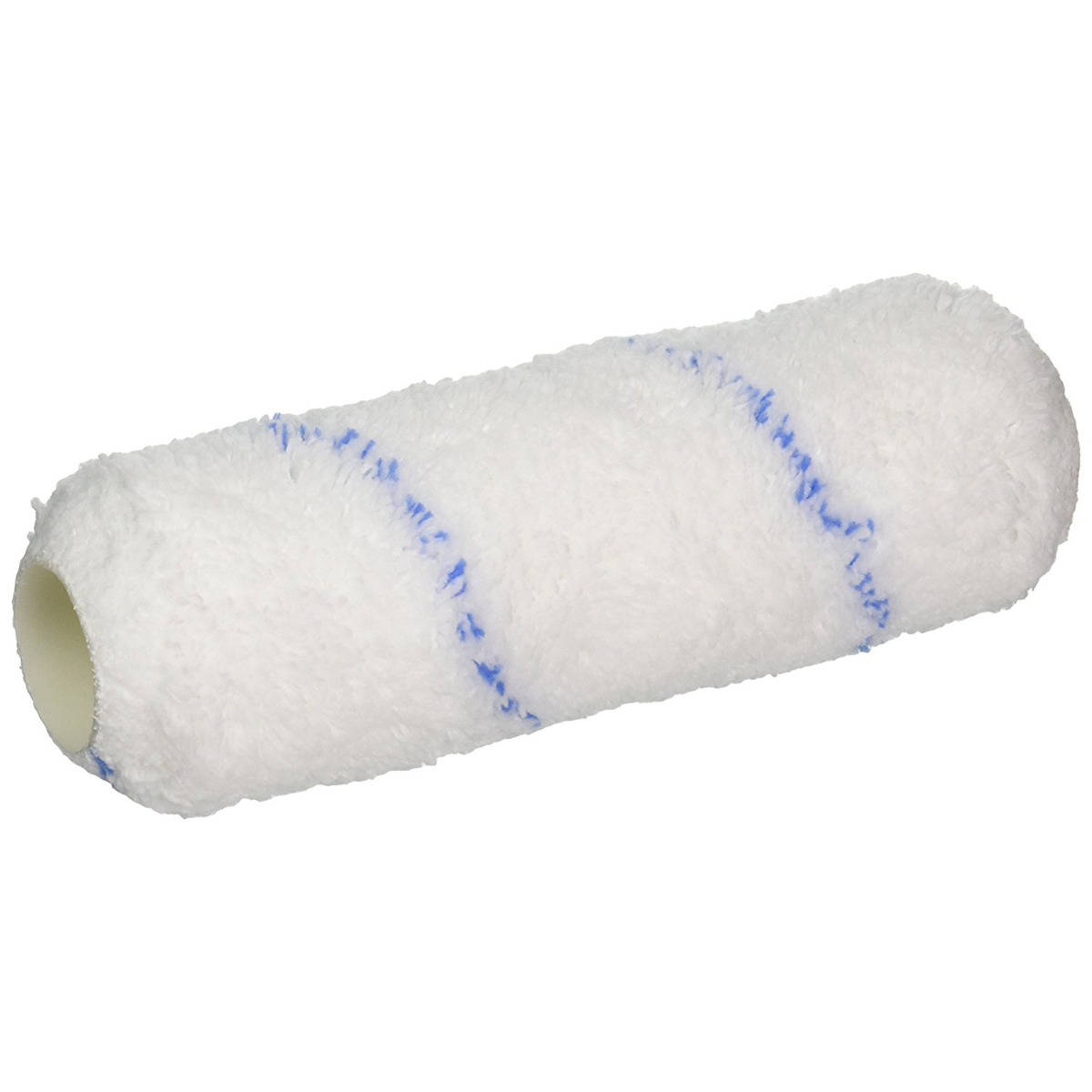 Microfiber
Unique fabric with a velvety texture. Tiny tips deliver excellent finish quality. Good paint release, even coverage and minimal stipple. Can be used with water-based paints and stains. High quality.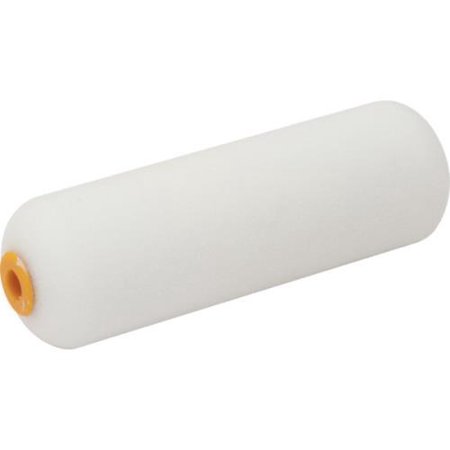 Foam
Guarantees a "lint-free" finish because there are no fibers in this material. Smooth results but very low paint pickup and release. Can be used with water and oil-based paints with high gloss sheens.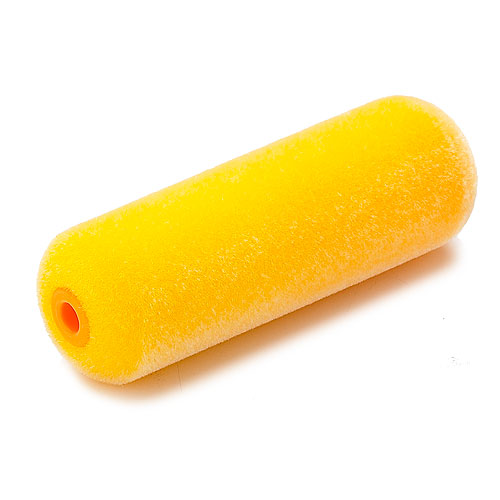 Flock
Combination of foam and synthetic materials. They give the lintless finish of a foam roller with added pickup and release of a synthetic fabric. A great choice for water-based products on smooth surfaces.
Knit vs Woven
Knit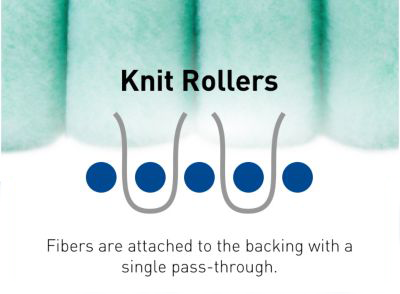 Knit fabrics have looped backing with a single pass-through. The result is a more "open" fabric that can pick up and release higher amounts of paint for faster coverage. Use with flats and lower sheen finishes.
Woven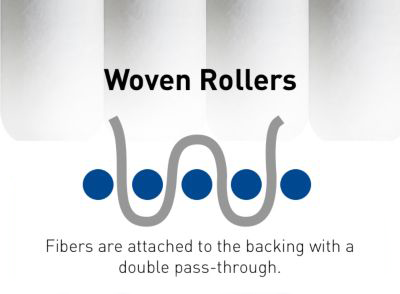 Woven fabrics have a backing with a tighter cross-section with two pass-throughs and a twist helps lock down the fabric. This results in a shed-resistant fabric with a smooth lint-free finish. Use with eggshell and higher sheen finishes.
Things to Keep in Mind
A great tip is to do a "W" pattern to paint walls. Start in the corner of a wall and roll on a 3' by 3' "W"; then fill it in without lifting the roller. Repeat until the section is finished. This helps hide seams and any places where the roller has been lifted and put back on the wall again. A fully loaded roller cover will only hold enough paint for a 3' by 3' area. Frequently go back to roller pan to reload roller with paint.
A common problem known as "hatbanding" occurs when painters use a paintbrush for cutting in and a roller to apply the rest of the paint, thus producing a different texture along the ceiling and trim. To prevent hatbanding, roll the paint as close to the cut-in areas as possible.
Apply touch-ups using the same painting technique that you used to paint the area. For example, if you originally used a roller, then you should use a roller for touch-ups. If you used a brush, use the same brush for touch-ups. This will keep the area looking consistent with no differences in sheen or texture.
If you take a break while painting, cover rollers in plastic wrap and refrigerate so that you don't have to clean them every time you stop.
Browse Our Selection of Roller Products