Benjamin Moore Pale Oak Review & Inspiration
What We Love About Pale Oak OC-20
Pale Oak is a light, warm greige paint that's the perfect neutral for open floorplans. Pale Oak is both elegant and graceful, adding understated style to any room as a backdrop for furnishings and decor.
Pale Oak Is The Perfect Warm Greige Color
Pale Oak can be described as a light greige with warm, yellow undertones. Greige colors are right in between a gray and a beige, and may appear more beige or more gray depending on their surroundings.
This versatile color can change dramatically from one room to the next, depending on the size of the space and amount of natural light. In spaces with a lot of natural light, Pale Oak resembles a warm off-white rather than a true medium-toned greige. However, if you have little natural light in your home and don't want the interiors to feel cold, Pale Oak might be the perfect solution. In darker rooms, it appears as a true greige while still retaining its warmth.
How To Use Benjamin Moore Pale Oak OC-20
If you'd like to enhance Pale Oak's warm undertones, try pairing it with a soft white such as White Dove or Cloud White. These barely-warm whites have a creamy look that sets off a warm greige perfectly.
Using Pale Oak alongside darker tones to can help rich accent colors pop. Consider earthy, timeless colors like Hale Navy or Red River Clay for shelving, a fireplace mantel, or an accent wall behind a bed.
Pale Oak's warm tones especially shine in this spacious room with plenty of natural light. Here the greige looks like an elegant and stylish off-white, paired with wooden beams and a warm stone fireplace.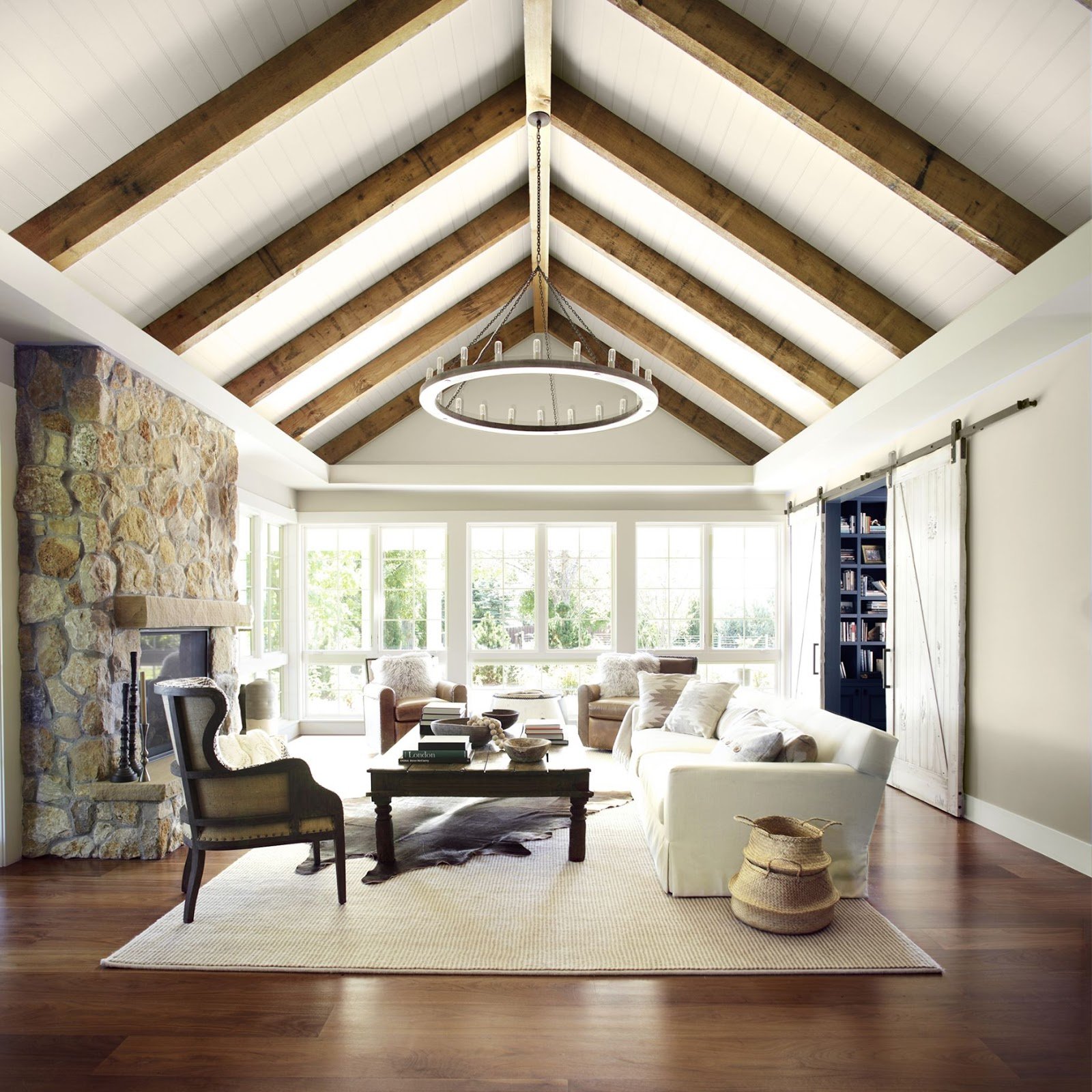 Pale Oak complements Hale Navy in the study below.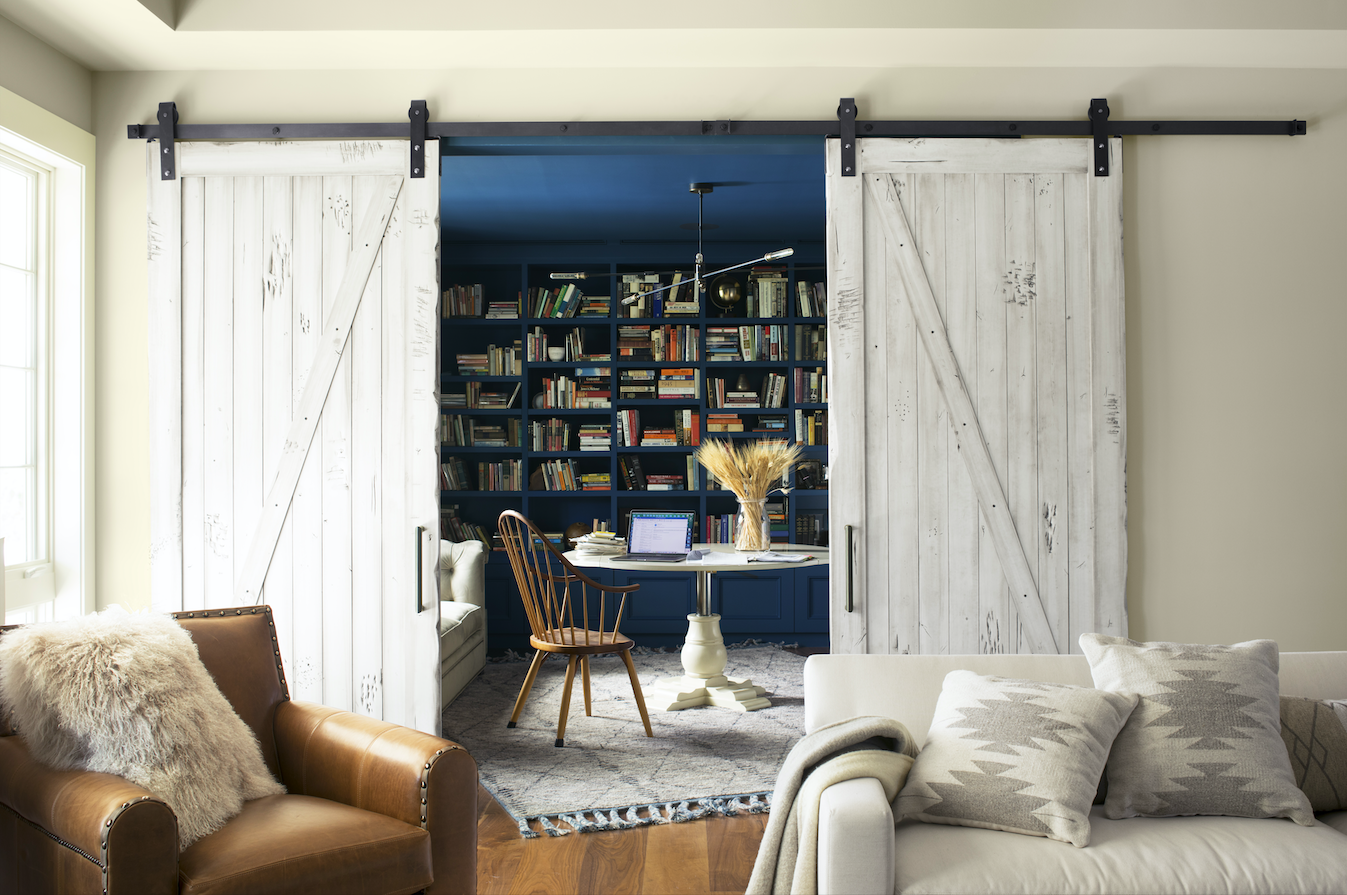 Buy Pale Oak Paint & Samples
Pale Oak is available at Ring's End in a variety of paint sheens and sizes. Buy it in our best-selling Benjamin Moore paint line today!
Want to see how Pale Oak looks in your home before deciding if it's the right color?
Try our 16 Oz Paint Color Samples that are used by professional interior designers. Alternatively, our Peel & Stick Color Samples are quick, easy, and can transfer between rooms.
You may also like…
If you're looking for a rich, warm gray rather than a greige, check out Benjamin Moore Collingwood or Classic Gray.
Colors that combine beautifully with Pale Oak are the Hale Navy mentioned above, or try Chelsea Gray, Newburg Green, Smoky Green and Healing Aloe.