The Best Benjamin Moore Green Paint Colors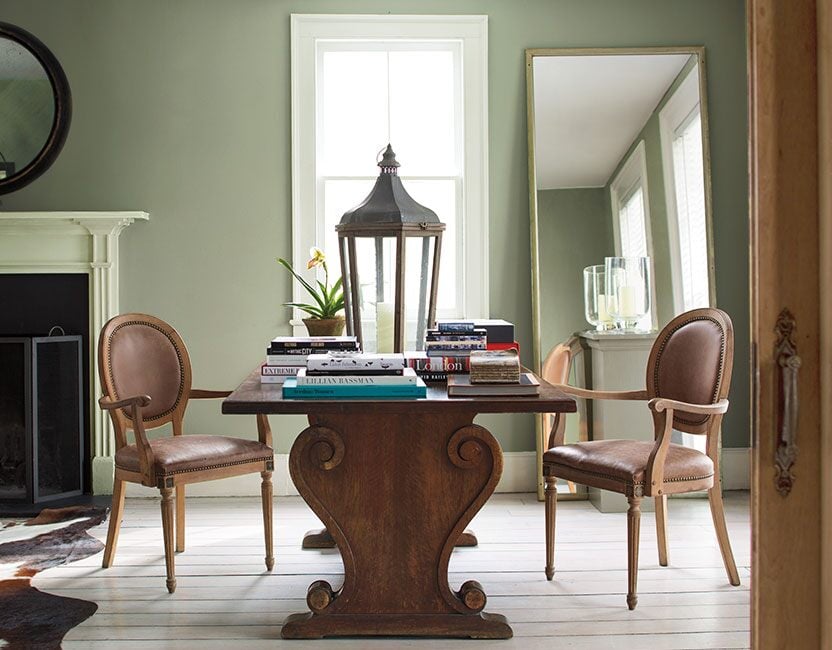 Green is one of those timeless colors that always seems to have a place, even as interior design trends change. From sage green to soft chartreuse, celadon, and the darkest jungle greens, there is a shade of green Benjamin Moore paint suitable for every type of decor. Inspired by nature and with an enormous range of shades, the green color family is the foundation of many complex and sophisticated color combinations.
Green can have either warm or cool undertones that make a room feel sunny and vibrant, or calm and enveloping. Dark greens with cool undertones are perfect for accent walls that make art and accessories stand out. Pair this versatile color with complementary reds, corals and pinks; or accent it with a color palette of warm clay and gold shades for a modern touch. Read on for help in choosing the perfect Benjamin Moore green paint colors for your home.
The Best Benjamin Moore Dark Green Colors
Deep, dark green jewel tones provide a contrasting background that lets art and accessories stand out. Dark green is a traditional color for kitchen cabinets, library shelves, or a home office. In modern interiors dark green paint is a popular choice for accent walls in living rooms and bedrooms, or as an all-over color for a dining room or bathroom. Paired with a cool white trim color like Benjamin Moore's White Dove, dark green creates elegant contrast. Warm white paint colors like Ballet White give traditional interiors a cozier look.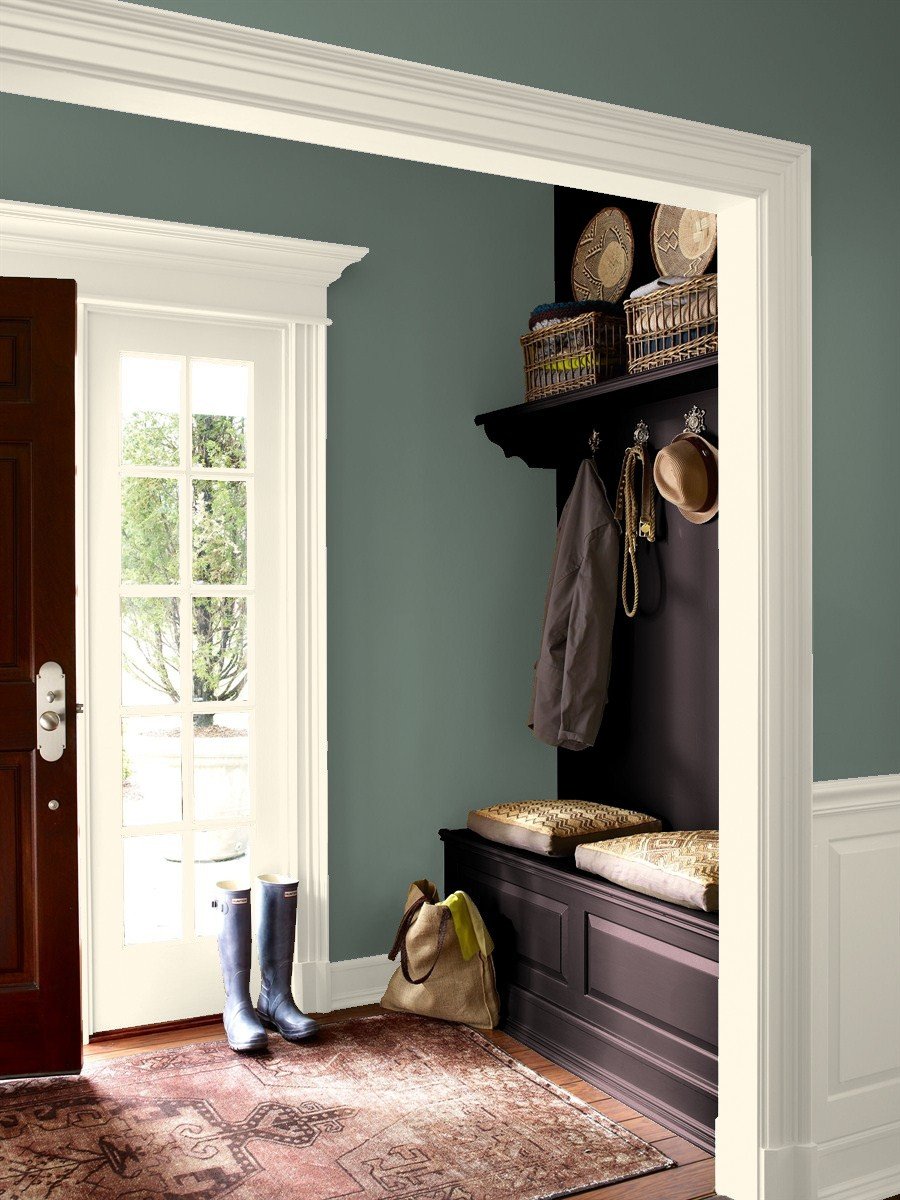 Here are some of our favorite Benjamin Moore dark green colors:
Black Forest Green is a dark, moody green that brings the drama with its deep black undertones.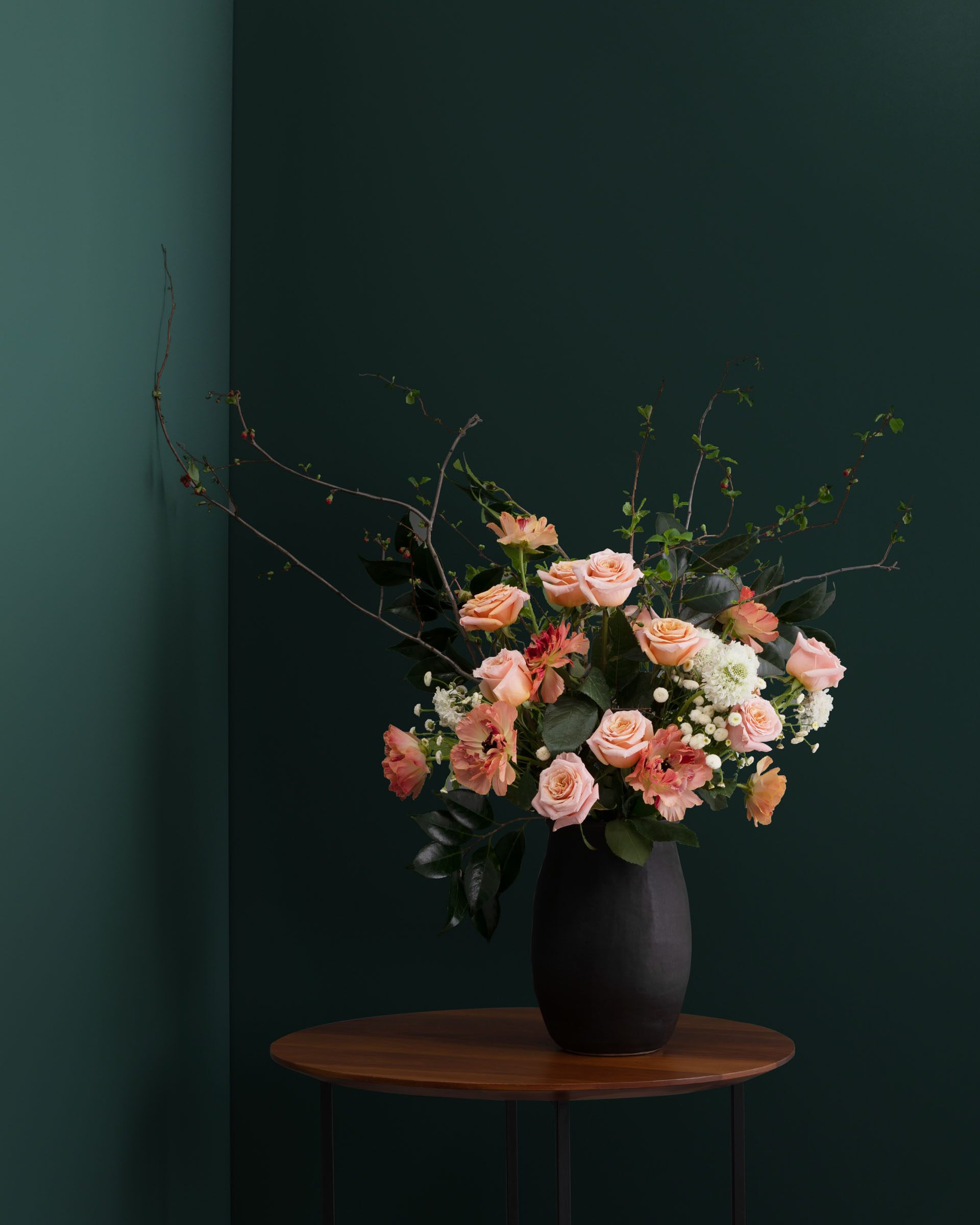 Part of the Benjamin Moore Historic Color Collection, Essex Green is a traditional green with black undertones. It gives this bathroom wainscoting a timeless, traditional finish :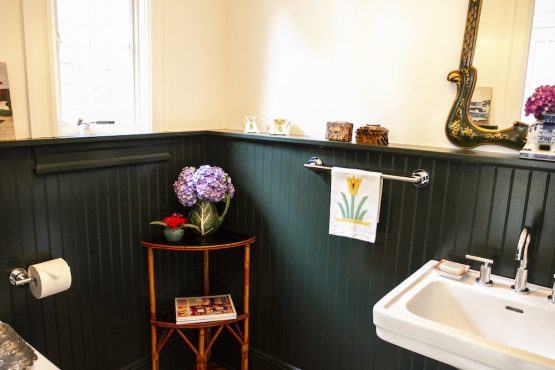 Slightly lighter in color, Peale Green has a hint of olive undertone that gives this traditional bathroom a cozy warmth:
Cool undertones are reminiscent of dark forest glades and deep green ponds. Benjamin Moore's Forest Green on an accent wall lends a cool vibrancy to this bedroom.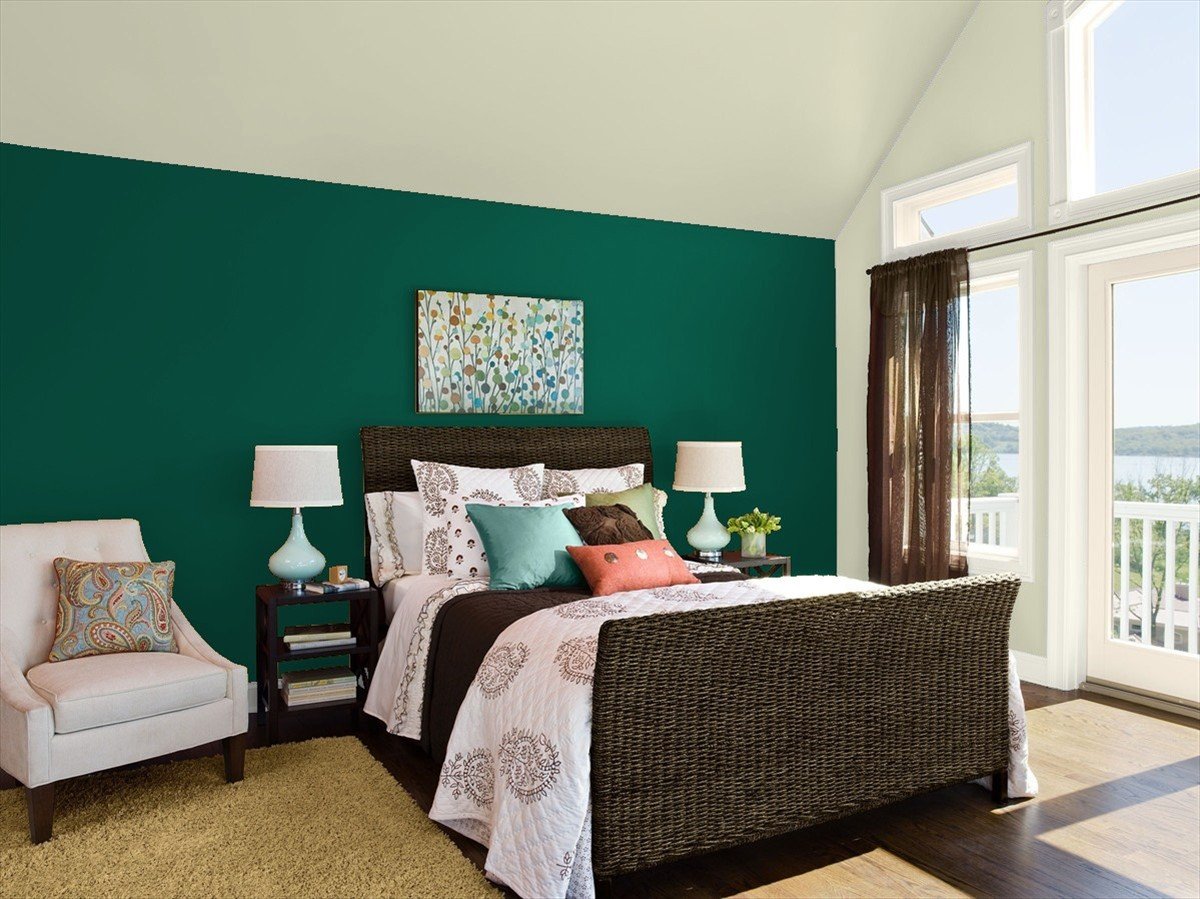 A classic green associated with English Country style, Hunter Green is dark and rich; it's the perfect complement to dark woodwork.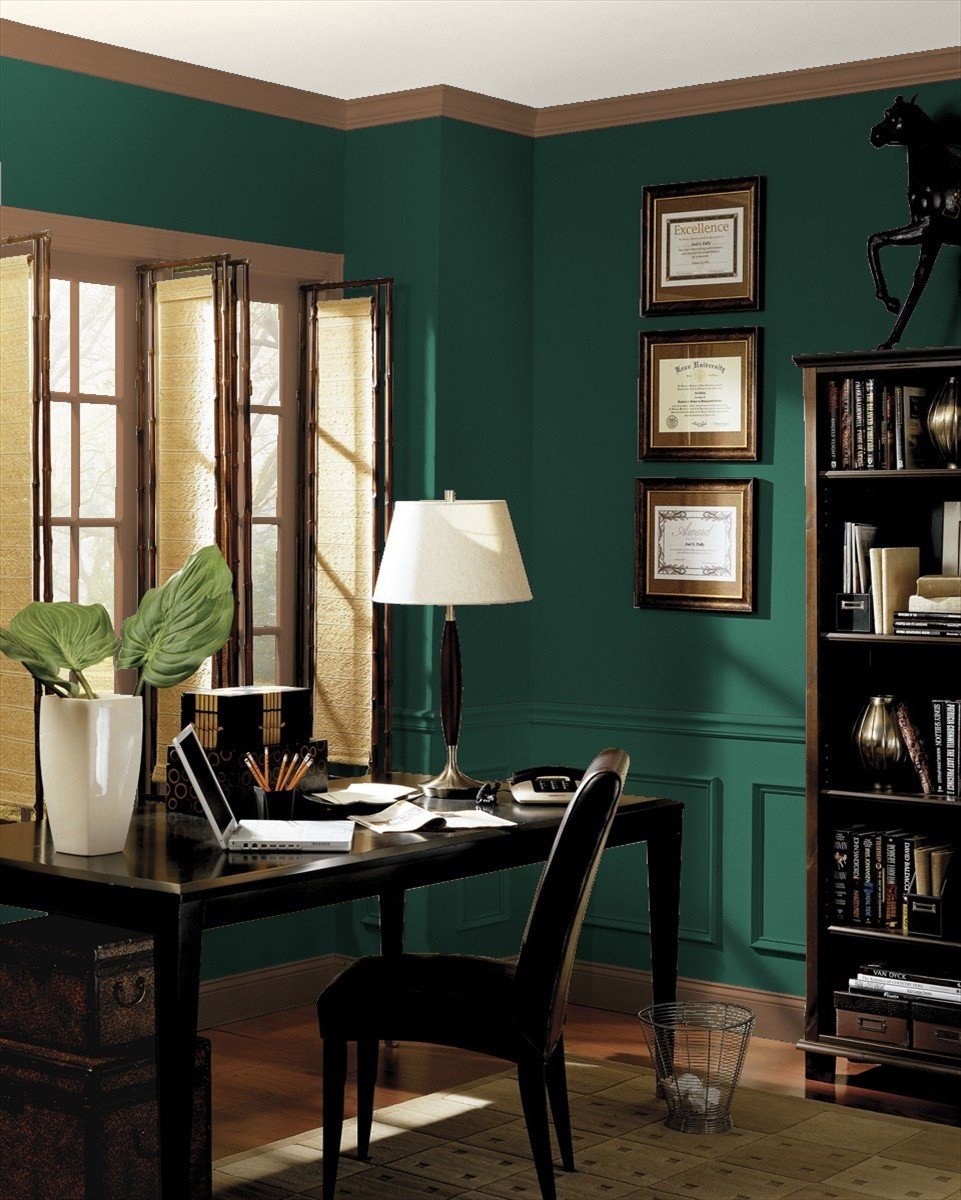 Forest Green by Benjamin Moore is a bit brighter than Hunter Green, but this dark green paint color creates a similar country house vibe.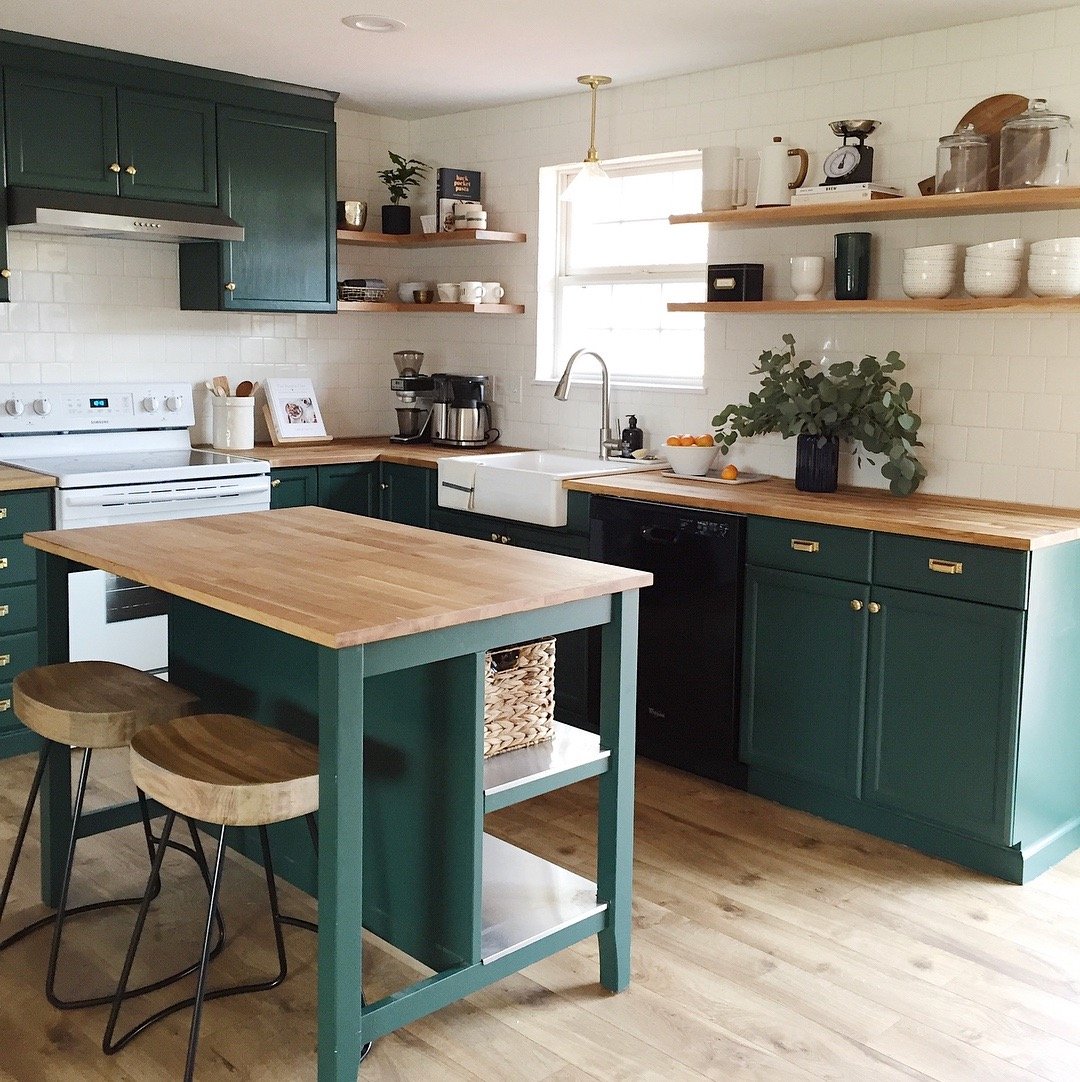 With its navy undertones, Narragansett Green is a rich, complex shade that melds the traditional and the modern. In this hotel suite designed by Nate Berkus, Narragansett Green unifies the walls, ceiling and trim to create a stylish cocoon.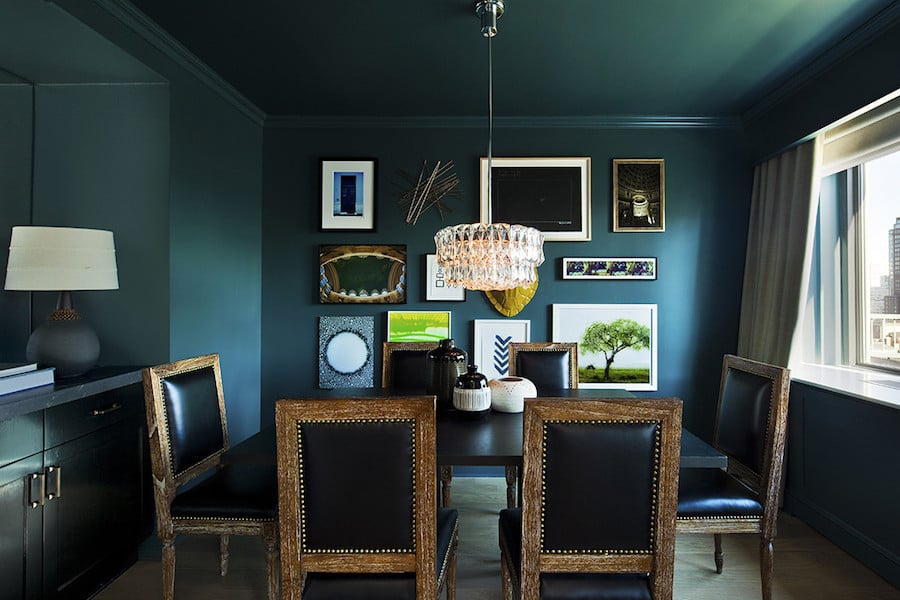 Sage Green Colors By Benjamin Moore
Sage green takes its name from the gray-green leaves of the herb sage; shades of sage green may range from a pale, warm gray-green to a light olive. Benjamin Moore's Color of the Year for 2022, October Mist is a soft sage green that's both modern and timeless.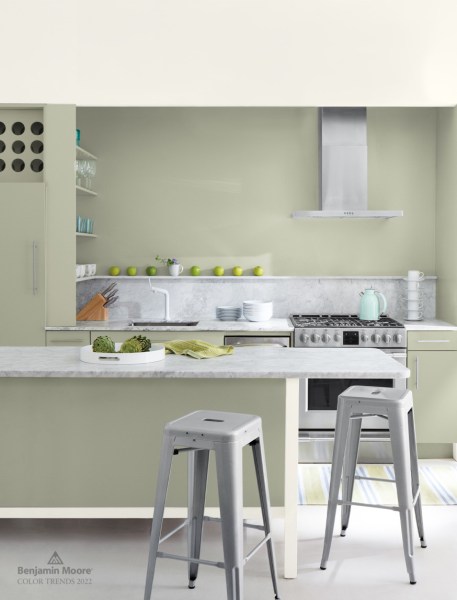 Soft Fern is a pale sage green with a hint of yellow; it's softened by gray and brown undertones. This light green has a sunny disposition that sets off white trim beautifully, and really lights up North-facing rooms.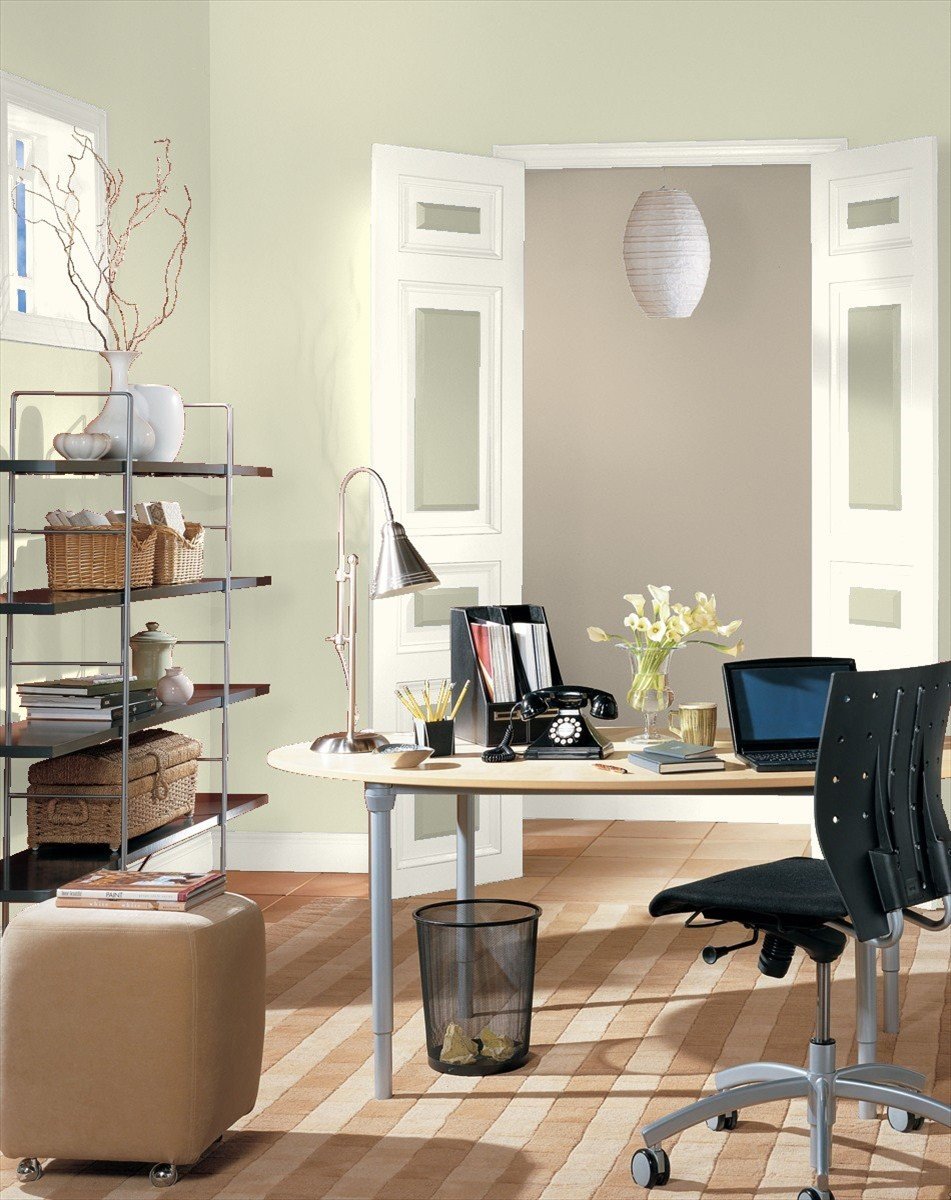 Benjamin Moore Saybrook Sage is a classic sage green; it has just a hint of silver-gray undertone that gives it a cool and soothing look.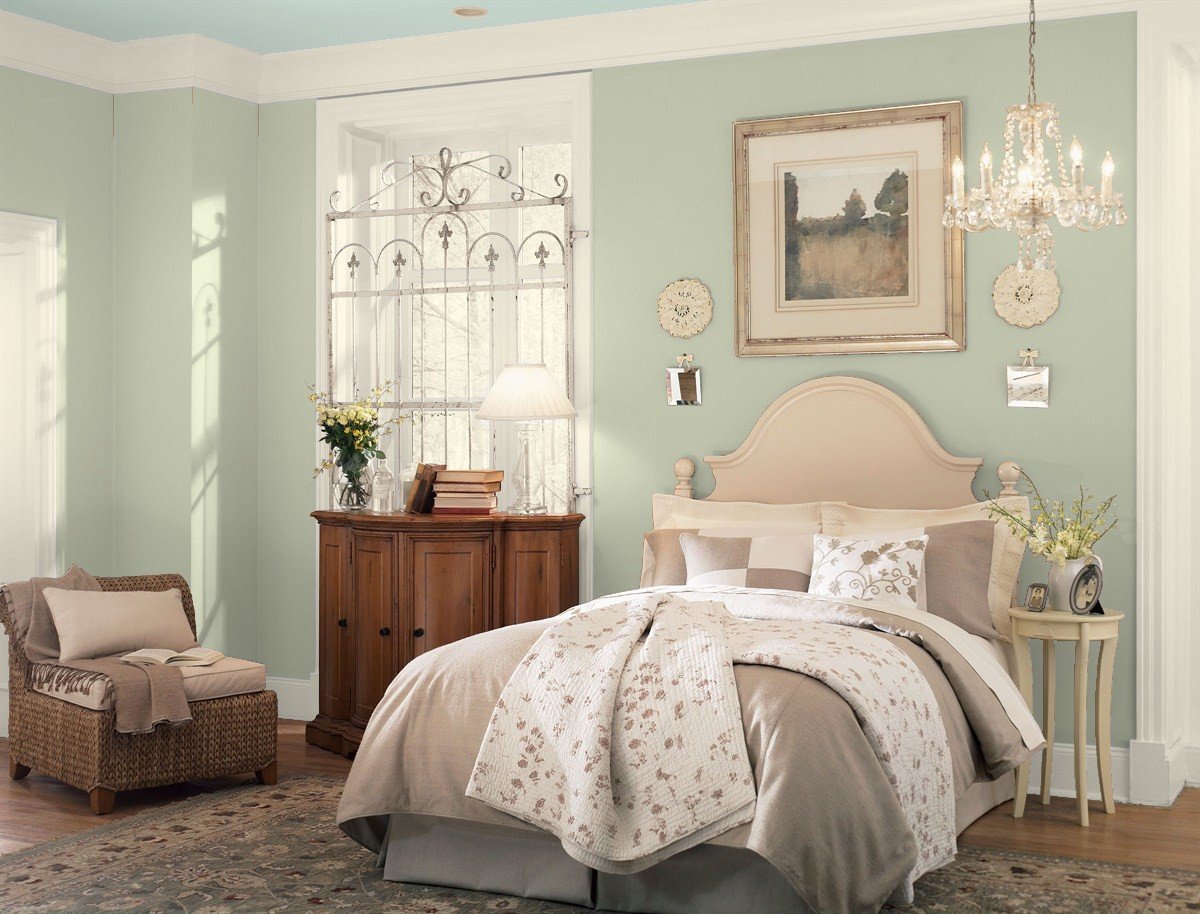 With its hint of blue-gray undertones, Hollingsworth Green is a calming sage green; use it to set off white woodwork, or create a serene kitchen with painted cabinetry.
Sage greens that have a hint of yellow in them are more vibrant and have a Spring-like quality to them. Benjamin Moore's Guilford Green is part of their Historic Color Collection, but it's a lively gray-green that looks fresh and modern when paired with a crisp white like Chantilly Lace.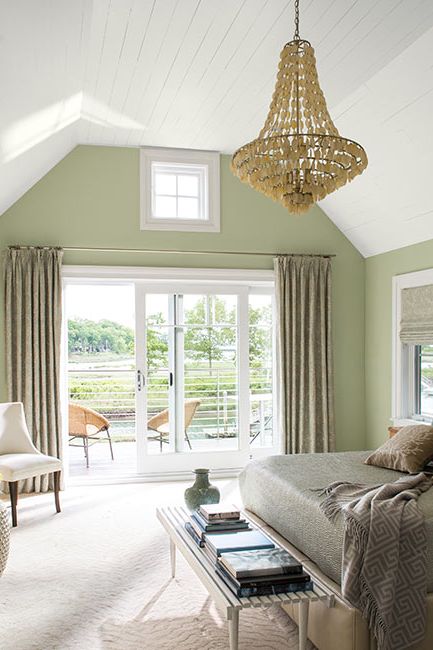 Louisburg Green is a mid-tone, warm sage green with a slight olive green tint. It's a complex shade of sage green that works beautifully in modern, sunny interiors.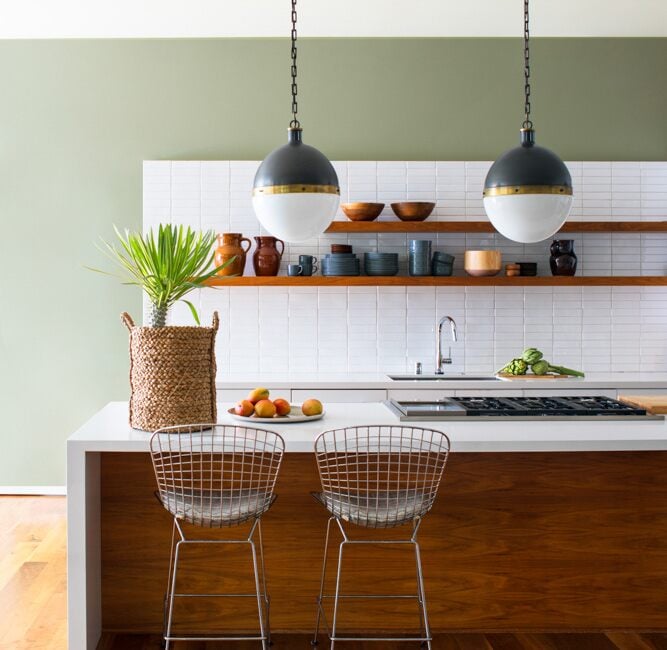 While it's solidly in the sage green family, deep olive undertones give Cushing Green a traditional look that's ideal for wainscoting, cabinetry and trim.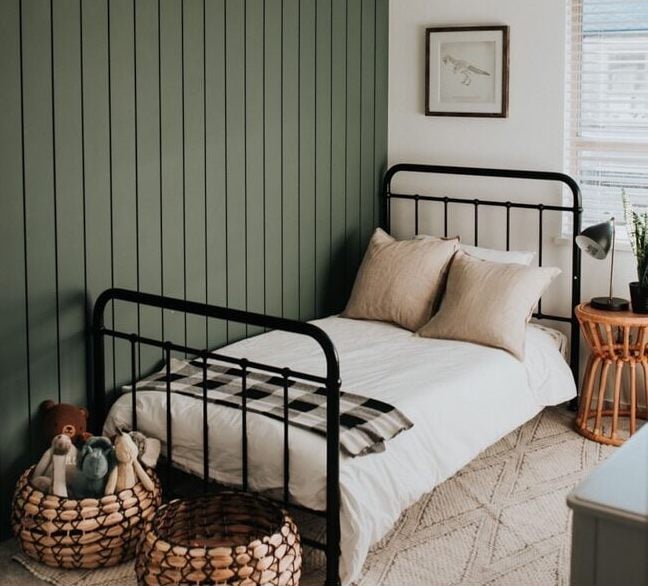 Popular Blue-Green Shades
Blue-green paint colors combine the warmth of green with the soothing nature of blue undertones. From fresh mint green to serene aqua and soft teal, blue-greens always look fresh. Set off by white woodwork, Prescott Green has the crisp coolness of a Spring day.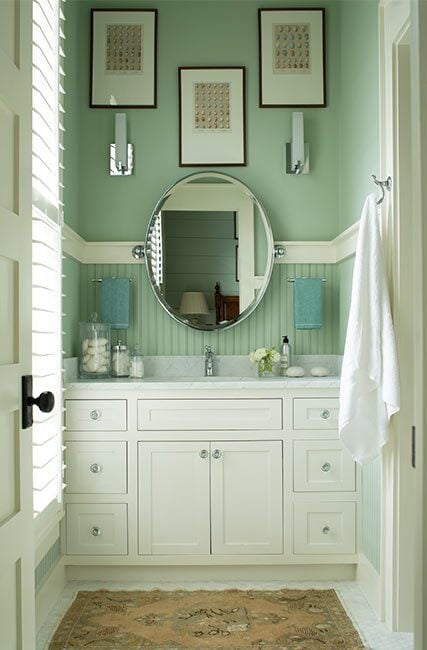 Benjamin Moore's Woodlawn Blue has more distinct gray undertones that complement the sand-colored neutrals of a beach house. Depending on the lighting it will appear more green or more gray.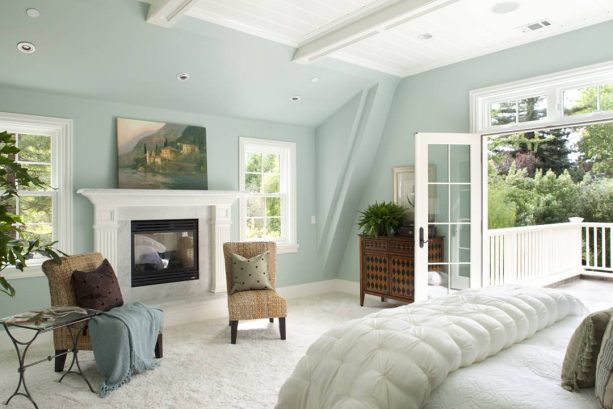 Wythe Blue is a mutable green that typically has an aqua look, but in a darker room it will appear more gray. This versatile color is popular for modern, traditional and coastal interior design.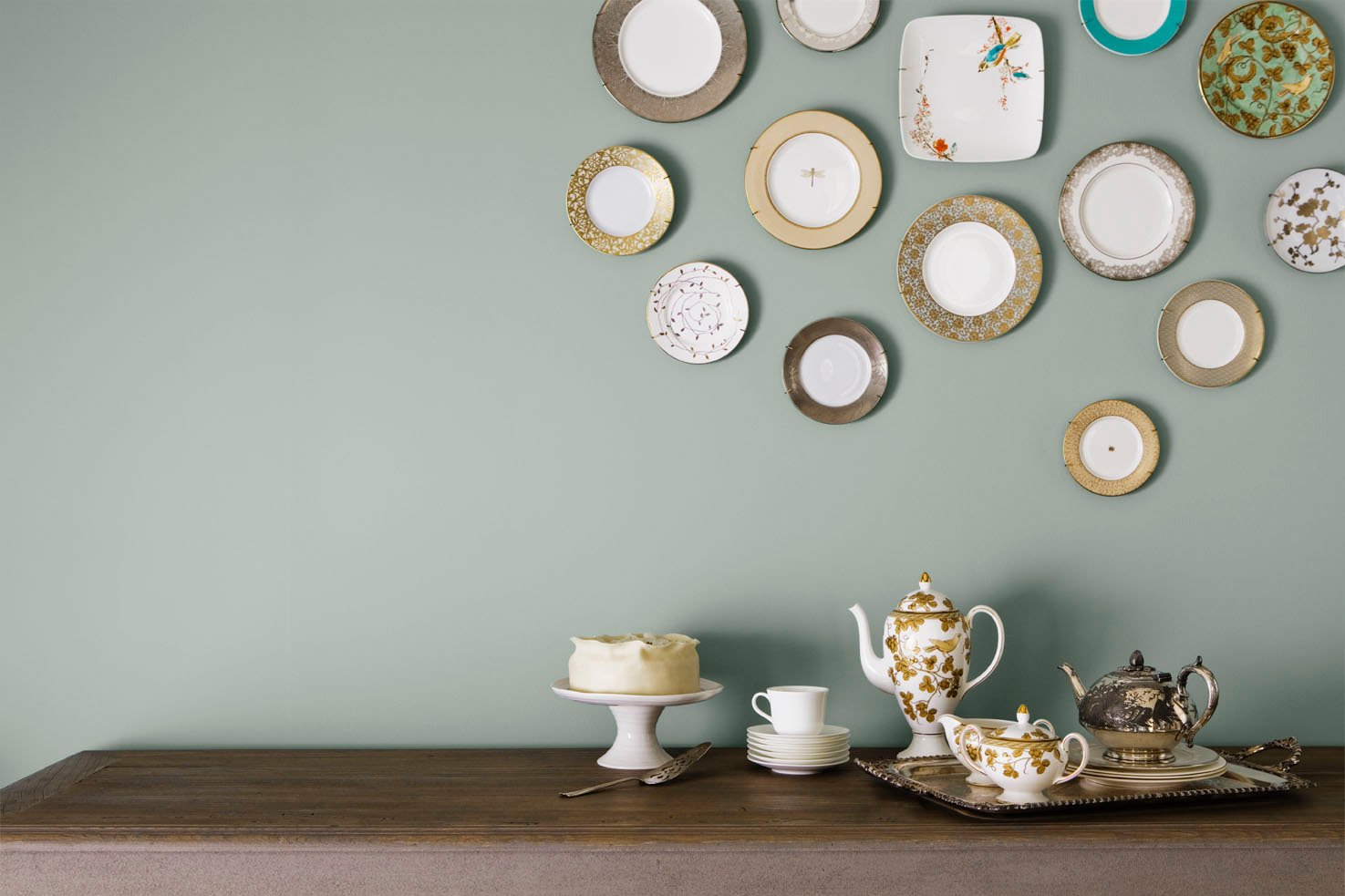 If you're looking for a distinctive aqua-green that isn't too gray, consider Benjamin Moore Palladian Blue. This historic color brings life to traditional architecture; in a well-lit space it does appear more blue.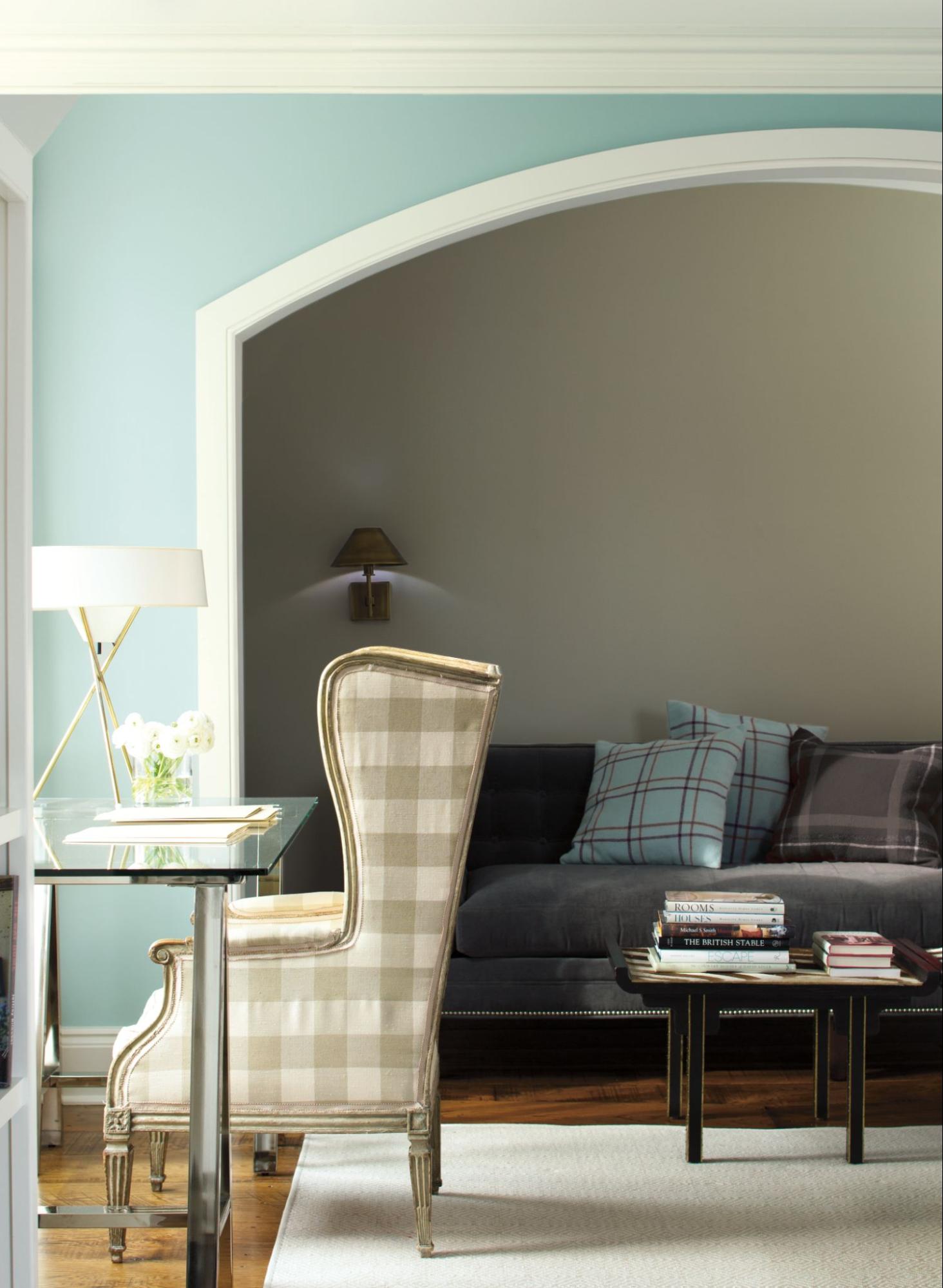 For a pale green that stays true to its gray undertones, Beach Glass offers the perfect coastal vibe. White Dove trim is the perfect cool soft white to frame this serene color.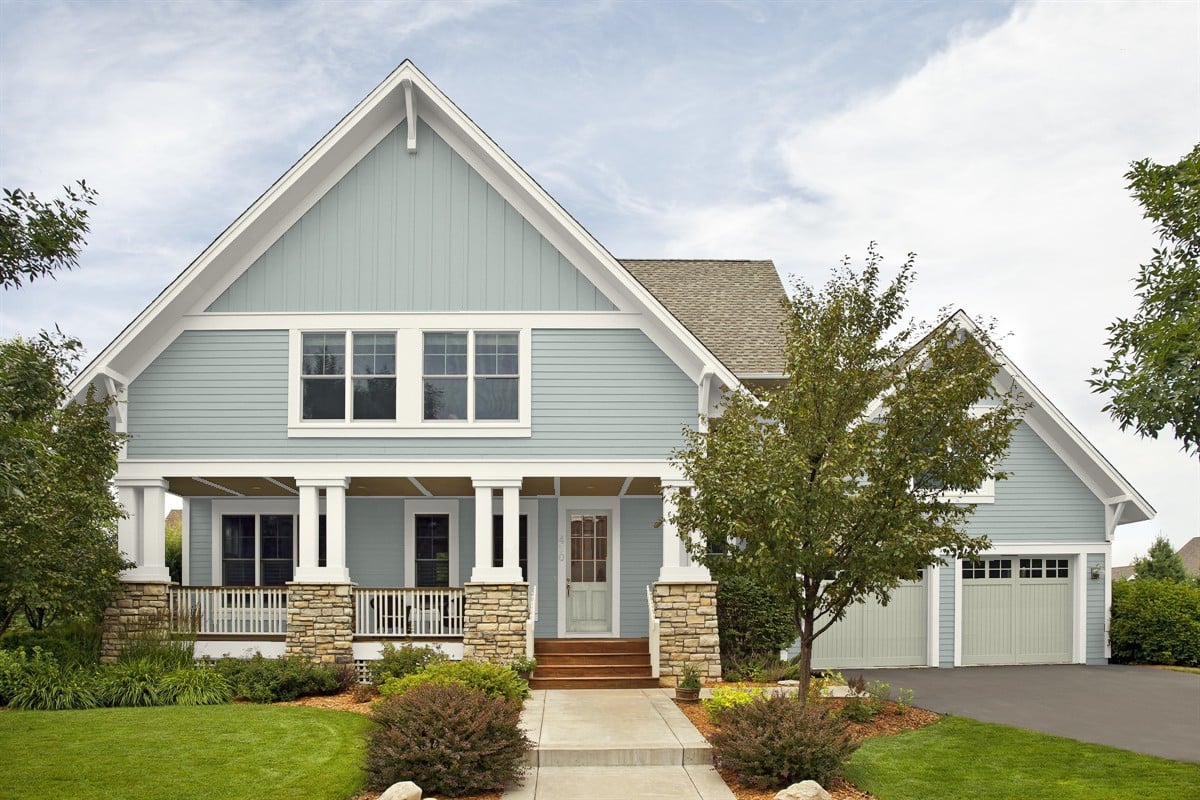 Dark blue-green colors lend substance and complexity to modern spaces, and bring out the beauty of natural wood tones. We love Newburg Green for its cool, muted look.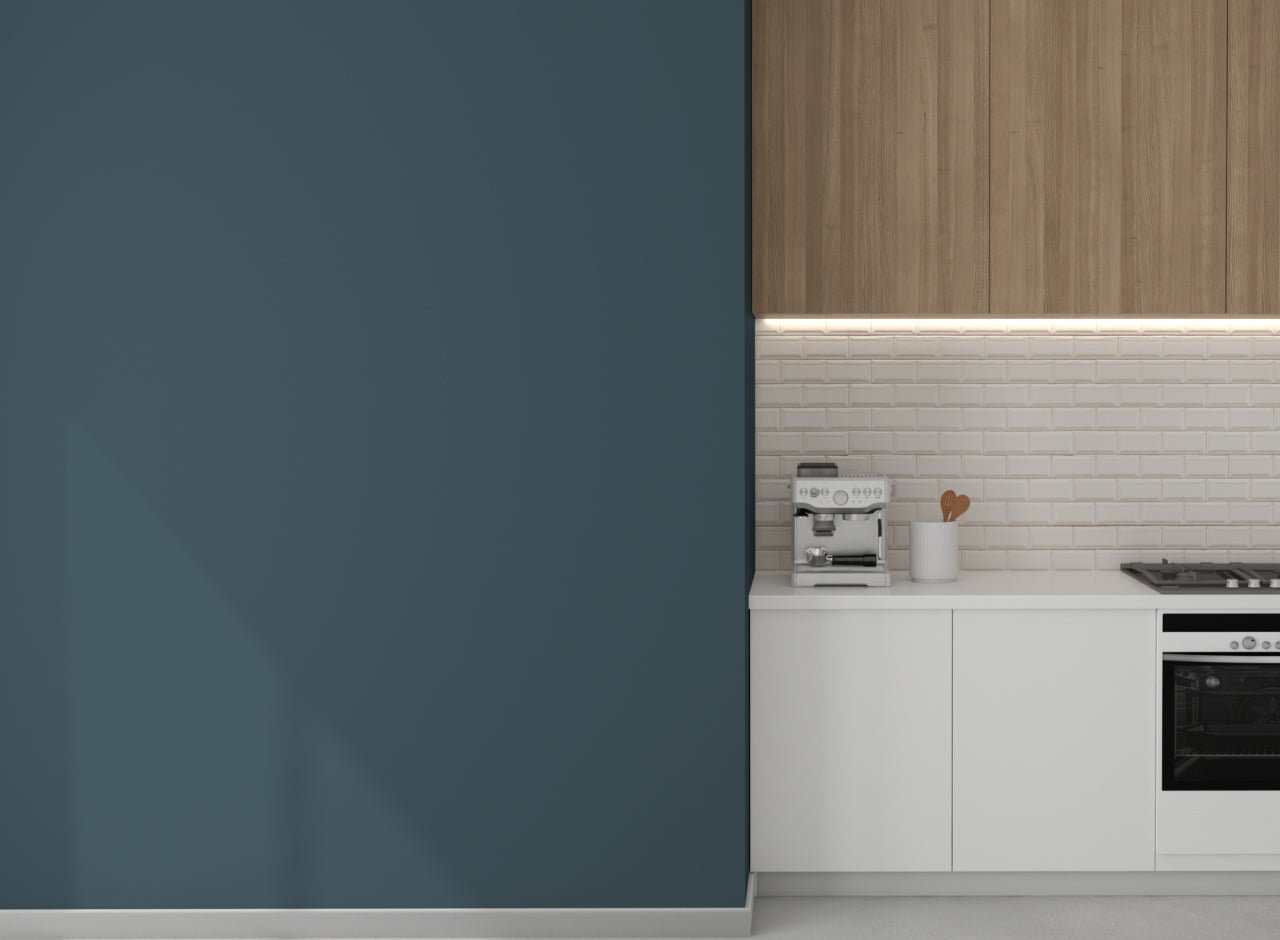 What's the best ceiling color for green?
When choosing a ceiling color for your green painted room, think outside the box! A pre-mixed "ceiling white" color may not be the best choice, especially when you're using a dark shade of green. White ceiling paint is very reflective and has stark white tones that can clash with your color scheme.
Warm-toned whites like Swiss Coffee or Ballet White compliment the complex undertones of green and soften the contrast between walls and ceiling. If you choose a dark green wall color, consider painting the ceiling a darker neutral color like Revere Pewter to soften the line between walls and ceiling.
How to Choose A Green Paint Color
Choosing the best Benjamin Moore green paint is easy to do when you consider each color's undertones. Undertones are the hints of color that appear under different lighting conditions. In low light, gray tones are more apparent and in bright light, blue and yellow undertones may appear. Dark greens might appear more intense on the wall than on a sample; and pale greens might appear lighter.
Always check paint samples alongside the furnishings and fabrics in the room to make sure they work together. Wait a day or two and see how the colors appear in daytime and evening light. By seeing how the colors look with the lighting and furniture in your space, you're sure to choose a green paint color you'll love.
How to Test Green Paint Color Samples
To properly test paint colors, first choose 3-5 Benjamin Moore greens and order sample pots. Paint a square foot or two (with two coats) for each sample color, so you can really see how the color appears in your lighting conditions.
You can make a DIY moveable paint swatch using a 16 oz. traditional paint pots. Paint a large poster board with each blue shade, and move it around the room to observe it on different walls – be sure to compare a well-lit wall and a darker wall. Then see how the paint colors look throughout the day, in natural lighting and by lamplight in the evening.
Paint colors have different undertones depending on the time of day, the type of natural light, and whether it's a north-facing or south-facing room.


Where to Buy Benjamin Moore Green Paint
Here at Ring's End, we offer an unparalleled selection of Benjamin Moore interior and exterior paints in-store and online for shipping anywhere in the U.S. You can choose from a variety of paint finishes, including a matte finish, semi-gloss finish, or glossy sheen finish depending on the needs of your room and aesthetic tastes. Check out our interior paint guide to compare options.
All of our Paint & Design Showrooms have talented, full-time designers who offer complimentary in-store color consultations. Visit a paint store near you to get started today!