Benjamin Moore Swiss Coffee Review & Inspiration
What We Love About Swiss Coffee OC-45
Swiss Coffee is a creamy, warm white that brings a welcoming softness and elegance to a space. It's part of the Off-White collection, which consists of colors that suit tranquil and serene environments. Swiss Coffee can be used to enhance more dynamic spaces.
Swiss Coffee Has Distinctly Warm Undertones
Swiss Coffee has its yellow/gold undertones to thank for its soft and warm feel. In a room with natural light Swiss Coffee will present gentle, but unpredictable undertones, changing with the light. One undertone to be mindful of is a very subtle green that may or may not be to your taste.
In a bright room, Swiss Coffee is mostly white. In this environment you may lose the warmth from the undertones, but that can work!
If you prefer the warmth that Swiss Coffee offers, fear not, try it in a darker or north facing room with cool light.
What Room Is The Swiss Coffee Paint Color Best For?
Swiss Coffee is absolutely perfect if you're looking to update your home. It goes especially well with dark furnishings and/or earthy colors like browns and tans. Combine Swiss Coffee on walls with a brighter white trim color (like Simply White) to bring out the warm undertones and create some contrast.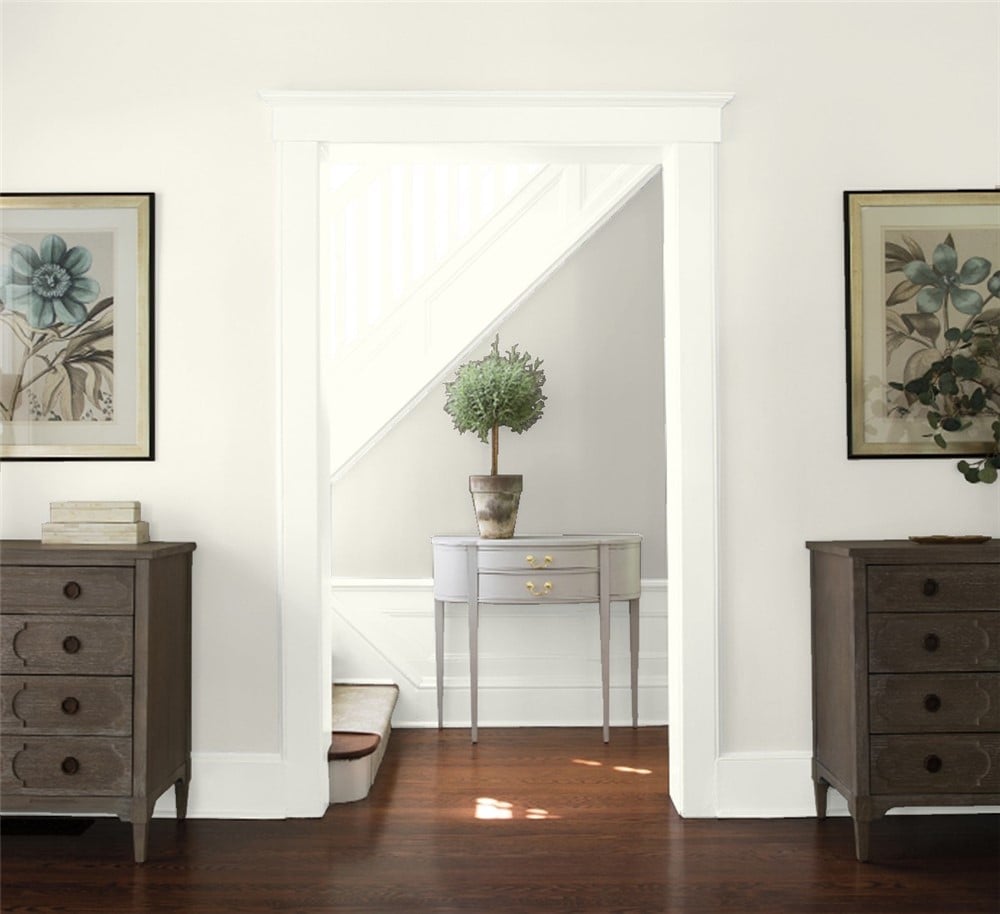 In a home with traditional mouldings and wainscoting, Swiss Coffee adds extra dimension and warmth to woodwork, making new construction homes feel like they've been there for years.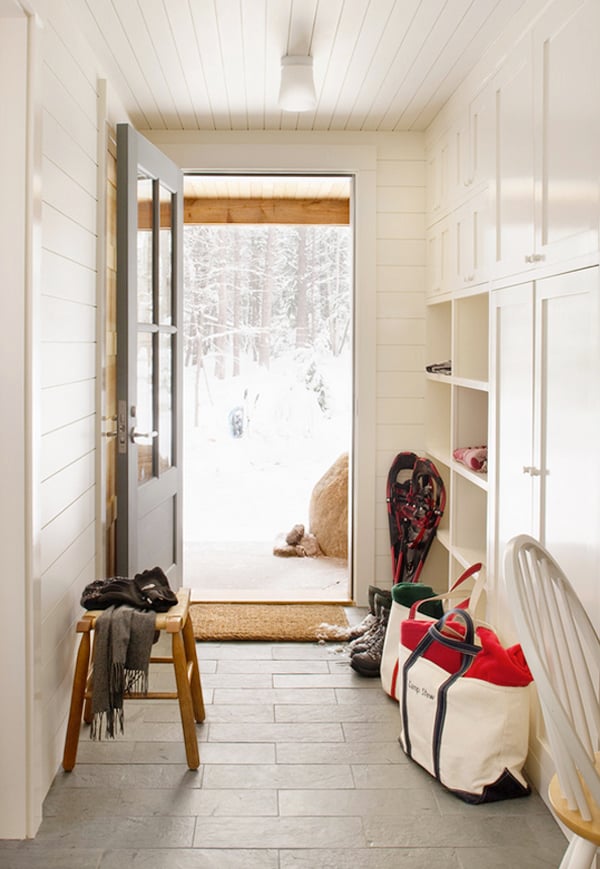 White kitchens can sometimes appear cold and unwelcoming, especially if they have gray toned marble and stainless steel, This soft white is ideal for warming them up.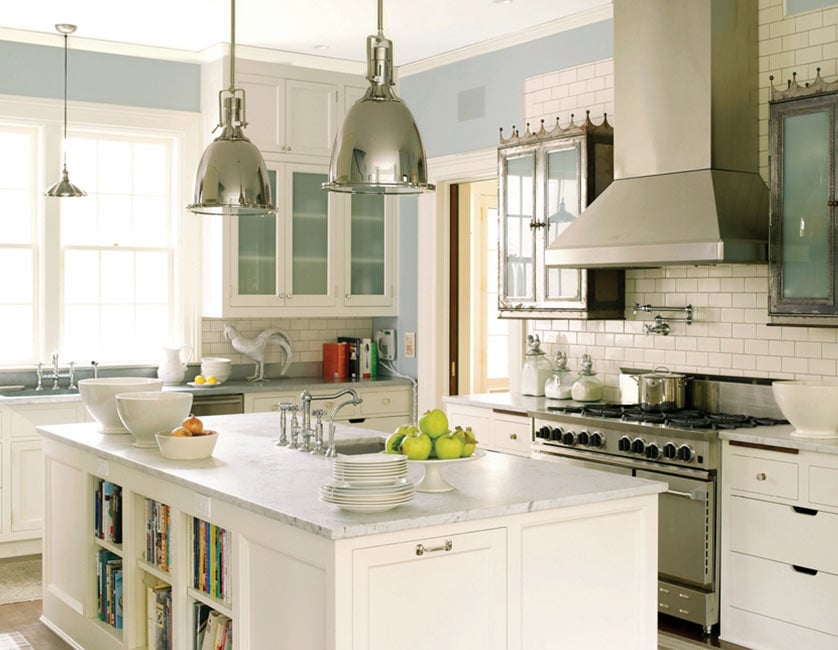 If you want to enhance its lovely creamy undertones, use Swiss coffee in the cool light of North-facing rooms or pair it with a cool color.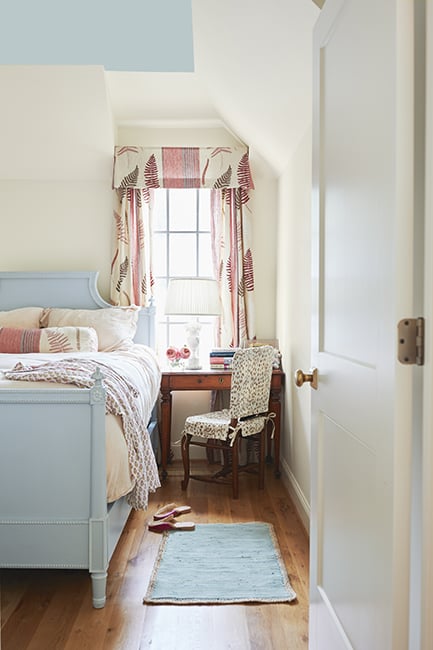 Buy Swiss Coffee Paint & Samples
Swiss Coffee is available at Ring's End in a variety of paint sheens and sizes. Buy it in our best-selling Benjamin Moore paint line today!
Want to see how Swiss Coffee looks in your home before deciding if it's the right color?
Try our 16 Oz Paint Color Samples that are used by professional interior designers. Alternatively, our Peel & Stick Color Samples are quick, easy, and can transfer between rooms.
You may also like…
Grant Beige is the perfect warm neutral color to combine with Swiss Coffee. It has a very slight hint of green undertone that complements Swiss Coffee beautifully. If you're looking for a cool white to pair with it, try Decorator's White OC-149.
If you're looking for a soft warm neutral that's deeper off-white, then consider Balboa Mist or Collingwood.