Benjamin Moore Kendall Charcoal Review & Inspiration
What We Love About Kendall Charcoal HC-166
This rich, deep gray imbues even well-lit interiors with a moody, luxurious air. With its slightly warm hue, Kendall Charcoal works beautifully as an elegant and versatile neutral. It's the ideal color for creating a cozy, contemplative space that shows off art and accessories. Add a modern touch to traditional cabinetry or use it as an accent for doors and trim. Kendall Charcoal is part of Color Preview, a collection that excites and inspires using deep, clear colors to create striking combinations.
Kendall Charcoal's Warm Undertones
Kendall Charcoal is a saturated gray, with a hint of green undertone that gives it a natural warmth. It's an excellent gray color for spaces that get cool, gray light, since the warm green undertones keep it from appearing too cold. In bright, sunny rooms Kendall Charcoal may appear more greige than gray, since the sunlight brings out its warmth. A lack of blue or purple undertones helps maintain its cozy, gray-brown appearance in various lighting situations. Trim it in white or ivory to make traditional woodwork pop.
The Best Places To Use Kendall Charcoal
Even though Kendall Charcoal is a very dark gray, it's extremely versatile! If you're looking for a dark gray color for an accent wall or master bedroom, be sure to sample this velvet-rich shade. It can make a modern room feel warm and cozy, or create drama on an accent wall. Its earthy vibe makes it an ideal companion for natural materials like wood and stone. It's a popular exterior color for siding or accents, and looks equally stylish on modern and traditional homes.
Black furnishings layered against Kendall Charcoal walls create a moody, intriguing dining room: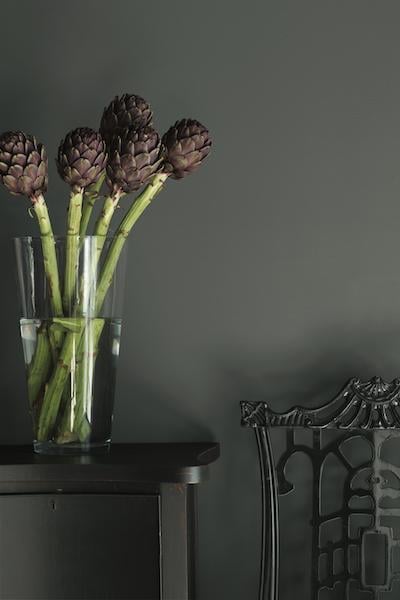 Use this saturated gray with classically-inspired architecture, and to complement natural wood tones: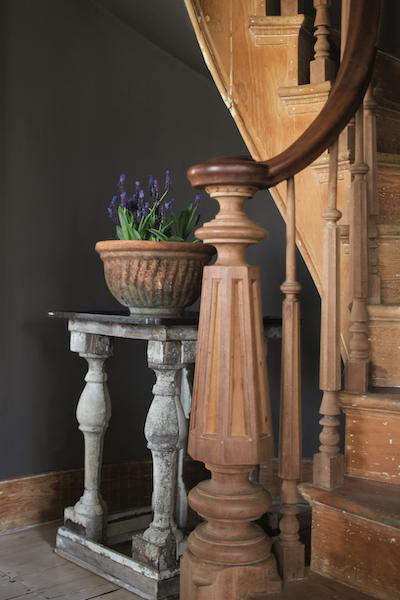 Painted on bookshelves and diagonally on the wall, Kendall Charcoal creates a cozy seating area in a bright, open interior: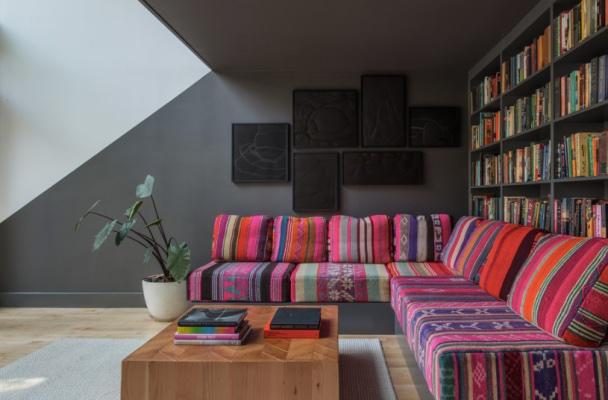 As an alternative to pure black, Kendall Charcoal is a stylish option for a front door: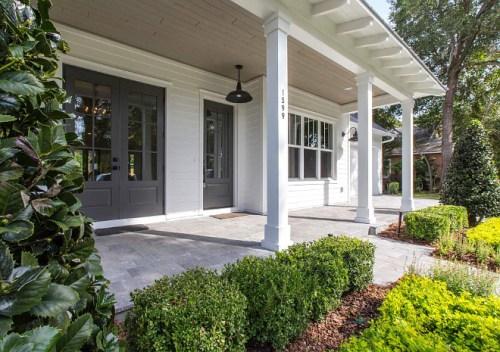 Shingles and siding painted Kendall Charcoal are a handsome combination with the stone and shingle details on this home: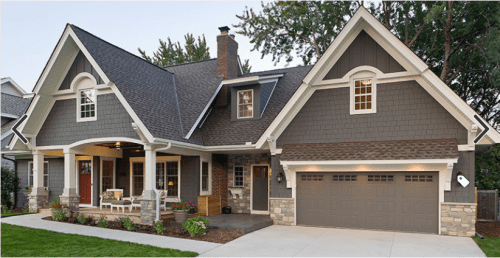 Buy Kendall Charcoal Paint & Samples
Kendall Charcoal is available at Ring's End in a variety of paint sheens and sizes. Buy it in our best-selling Benjamin Moore paint line today!
Want to see how Kendall Charcoal looks in your home before deciding if it's the right color?
Try our Paint Color Samples that are used by professional interior designers.
You may also like…
If you like the saturated color and neutral look of Kendall Charcoal but it's a bit too dark, check out Benjamin Moore's lighter color, Chelsea Gray HC-168. For a version with just a touch more black, try Stormy Sky 1616.