Paints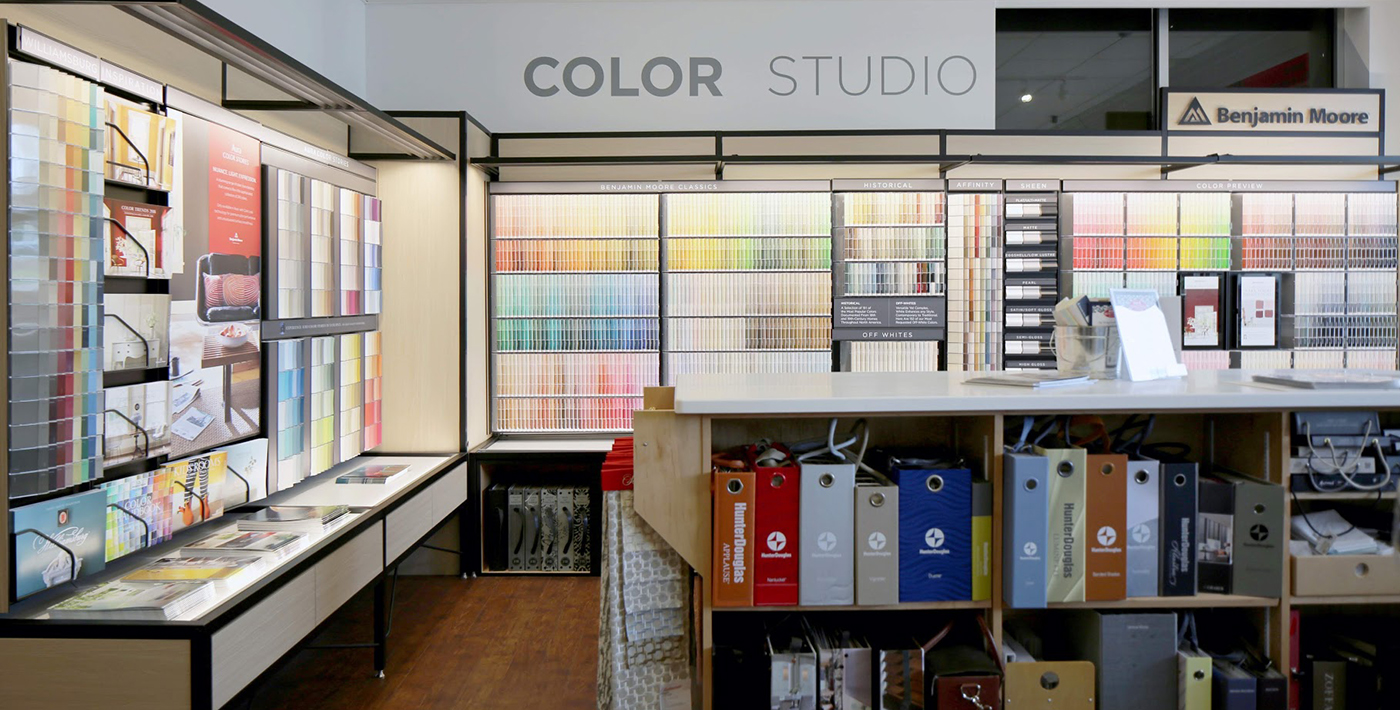 Types of Paints
Materials, Finishes & Features
Latex paint accounts for at least three-quarters of the paint sold today. It is durable, fast-drying, and easy to clean.
Alkyds are oil-based paints. They have excellent adhesion characteristics and are preferred when a surface already coated with an alkyd is being repainted.
These paints are more commonly referred to as waterborne alkyds. They combine the advantages of easy clean up, low-odor and low-VOC features found in latex paints with the durability, leveling and flow found in traditional alkyds. Hybrids are particularly good for fine finish work.
Epoxy coatings are generally packaged in two parts, the epoxy resin and a hardener, that are mixed prior to application. Epoxies produce a hard, chemical- and solvent-resistant finish. Typically used on concrete floors and metal coatings, they are great for garage and shop floors as well as for industrial applications.
With their non-reflective sheen, flats are common choices for ceilings and are particularly good at hiding imperfections.
Matte is one of our most popular choices for wall applications. Matte paints will hide imperfections like flat paints, but are also washable.
Eggshell is another extremely popular choice for walls. It has a very slight sheen that is washable and durable, making it a good choice for high traffic areas.
Architectural Details - Pearl, Satin, Semi-Gloss, Gloss and High Gloss
Gloss paints add dimension to shapes and make them pop. Gloss paints are most often-used on trim and door projects. In a recent trend, you'll see gloss paints on walls, giving them an unique look while adding additional durability and washability. Pearl and Satin are lower luster sheens that are ideal for brightening dark spaces without causing glare like Cabinetry and wainscoting. Semi-Gloss is extremely popular for trim and door projects. Gloss and High Gloss can be a striking choice for entry doors.
VOCs (volatile organic compounds) are chemicals given off by paint; they have been linked to respiratory illnesses. Low or No VOC paints eliminate these compounds to help create a healthy home.
These paints reduce or remove odors from fresh paint, odors that can cause headaches or dizziness.
Stain blocking primers and sealers are used to prepare stained or discolored surfaces for repainting.
Mildew resistant paint is designed to prevent the growth of mold and mildew in moisture-prone areas like bathrooms.
Washable paint releases common stains if a light detergent and gentle scrubbing motions are used. Scrubbable paint is made to endure more vigorous and frequent cleaning.
Quality paints are formulated to enhance paint flow and create a level, smooth surface. Roller and brush marks do not show after the paint has dried.
Most latex (acrylic) paints are easy to clean up with soap and water. Similarly, brushes used for acrylic paint jobs can be cleaned with soap, water, and thorough rinsing in warm water.
Picking the Right Interior Colors
Select colors you like.
No matter what the latest trendy colors may be, if you don't like them you won't enjoy living with them. Remember that even neutrals can incorporate your favorite colors: for instance, grays can have blue, beige, green, or rose tones; ivories can incorporate varying degrees of yellow or tan.
Draw inspiration from furniture and accessories.
Look to your upholstery patterns, window treatments, artwork, carpets, or tableware for color ideas. You might discover fresh color palettes that will complement the contents of the room.
Think about the room's "mood."
Formal or informal? Stimulating or relaxing? Generally speaking, soft, cool colors and neutrals create a quieter feeling while strong, intense, warm colors create a sense of drama.
Consider lighting.
Natural daylight brings out color intensity. Incandescent lighting highlights warm tones and yellows, while fluorescent lighting casts a blue tone. It's best to test the paint in the room where it will be used, noting how it changes according to light conditions, before committing to a complete paint job.
Develop a color story.
It's particularly important to have a harmonious flow of color when rooms are open to each other. That doesn't mean that adjacent spaces must be painted the same color: use a color wheel to find pleasing, complementary color combinations, or try using different values and saturations of a single color.
How to Prepare for Painting
Clear the room.
If some furniture cannot be removed, cover it with drop cloths. Don't forget to take off electrical and light switch plates and to cover light fixtures.
Clean the room.
Use a light detergent to wash soiled wall areas or those that may have an oily residue. Remove pen, crayon, and water stains with a heavier detergent and wipe dry. Wash doors and trim, particularly where they are handled. Make sure all surfaces are dry before you paint.
Repair the surfaces.
Use spackle to fill nail holes and cracks. Use caulk to fill trim work gaps. Remove loose or scaling paint with a putty knife. Sand all the repaired areas as well as glossy surfaces; remove the sand dust with a vacuum attachment and wipe with a tack cloth. Whenever sanding, always use a dust mask and safety goggles.
Get ready to paint.
Cover the floors with drop cloths; assemble your paint and painting tools in a convenient place. Don't forget painter's tape, rags and paper towels, and a sturdy stepladder. Adequate lighting is a must, and you might need a bottle of water and some music as well. Keep your cell phone handy but away from the paint. Have fun!