Paint, Design & Décor Services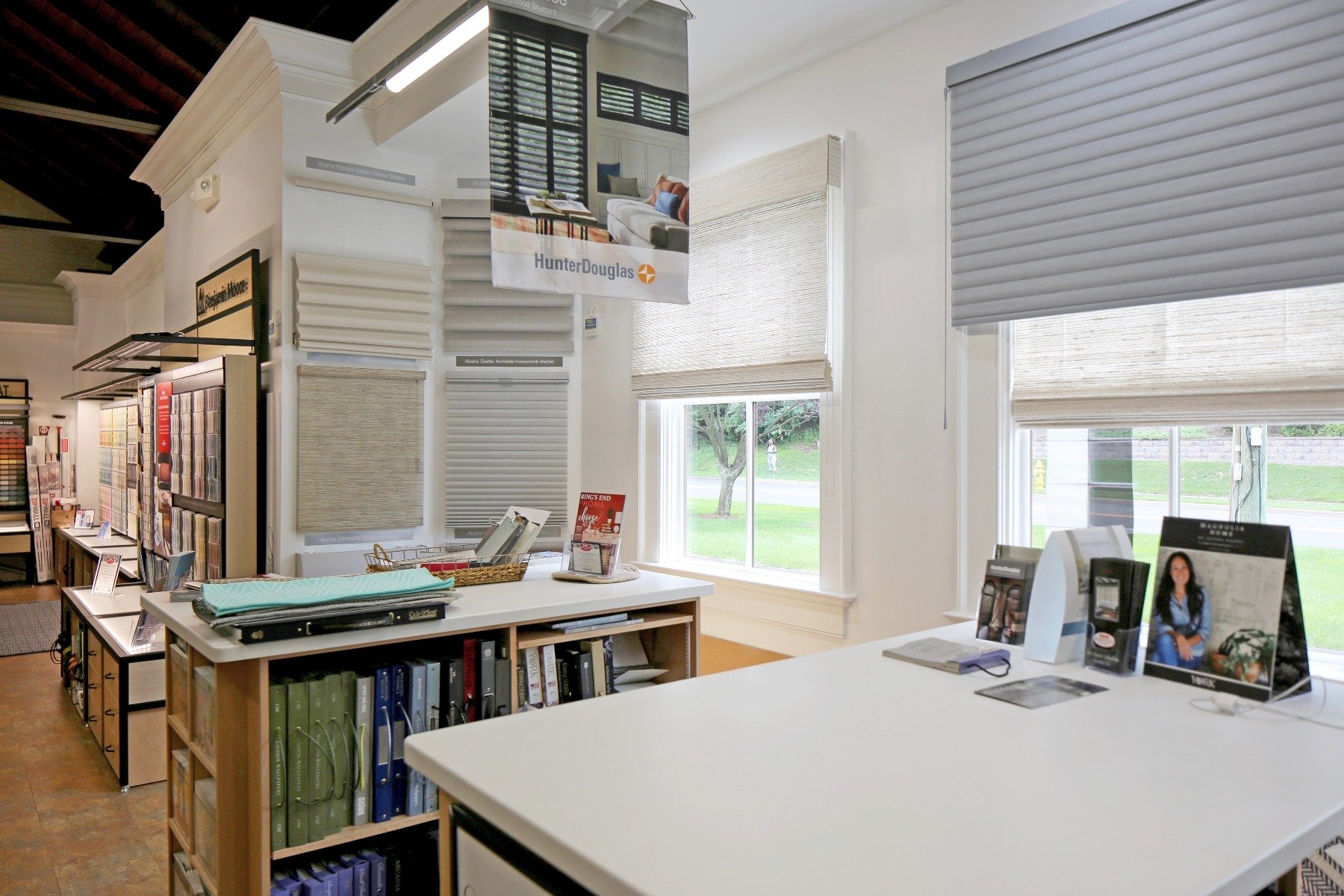 Paint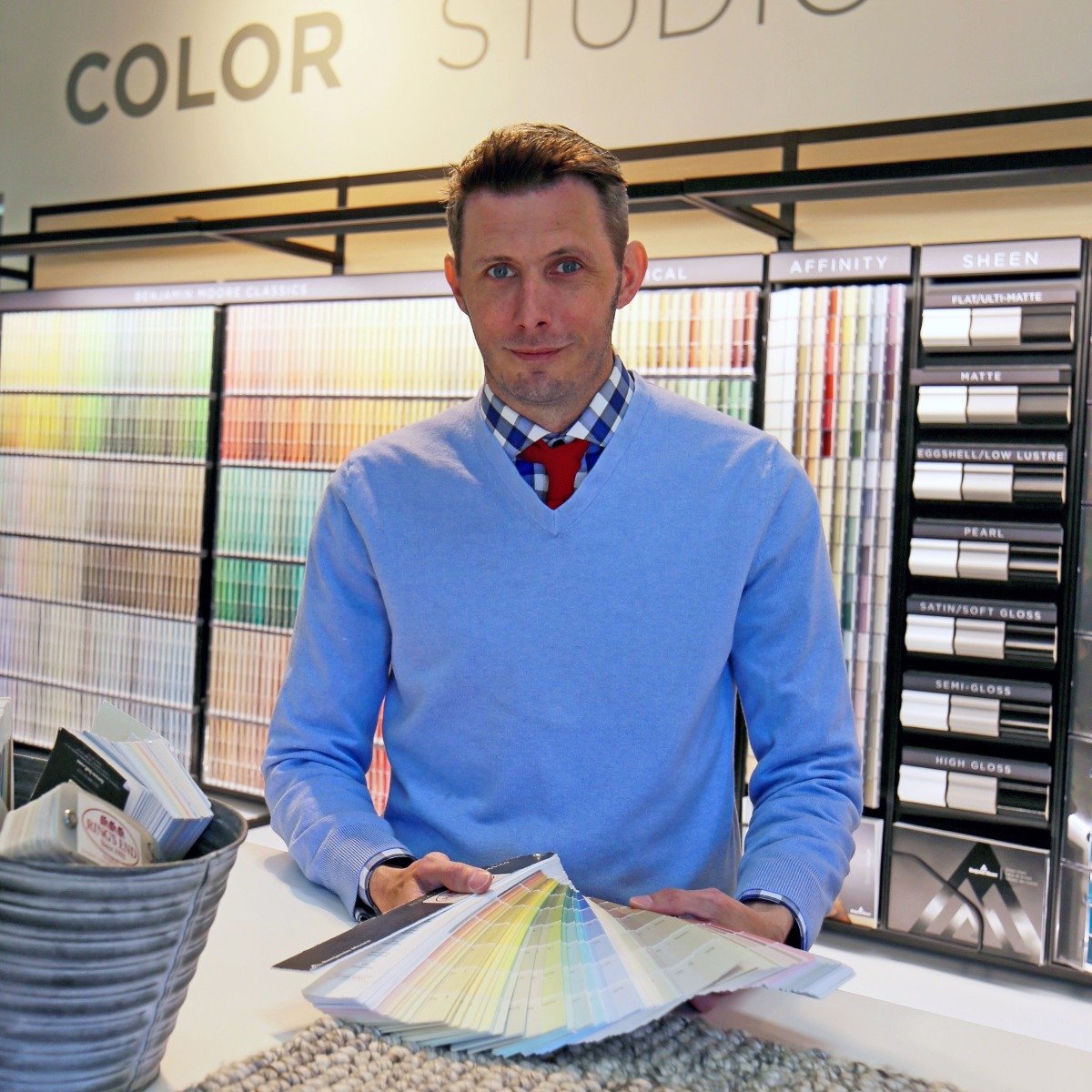 Design & Décor
We will match any interior or exterior paint color from any sample material. Bring us a piece of siding or trim, a scrap of fabric, a square of painted drywall, a photograph, a magazine ad, a bottle of nail polish… we'll match it! We combine spectrometer information with our experienced eyes and product knowledge, producing exact matches unobtainable anywhere else. We also offer over-the-counter lacquer matching in our Stratford Lacquer Center and Darien locations.
We don't simply fill your orders; our professional staff's extensive knowledge of paints, sheens, stains, specialty paints and finishes, and painting techniques lets us help you select the right product and the right process for the job. Whether you're repainting a room or refinishing a deck, we can advise you on proper preparation and application as well as on the best paint and stain products to meet your specific needs.
Educational and Promotional Events
For professional paint contractors, we offer lead abatement and OSHA compliance seminars as well as specialty, product and application technique training. We also host a variety of promotional and educational
events
for professionals and homeowners alike.
We save the exact formula of the paints you buy so there is an easily accessible record of your purchases, making touch-ups and repainting much easier.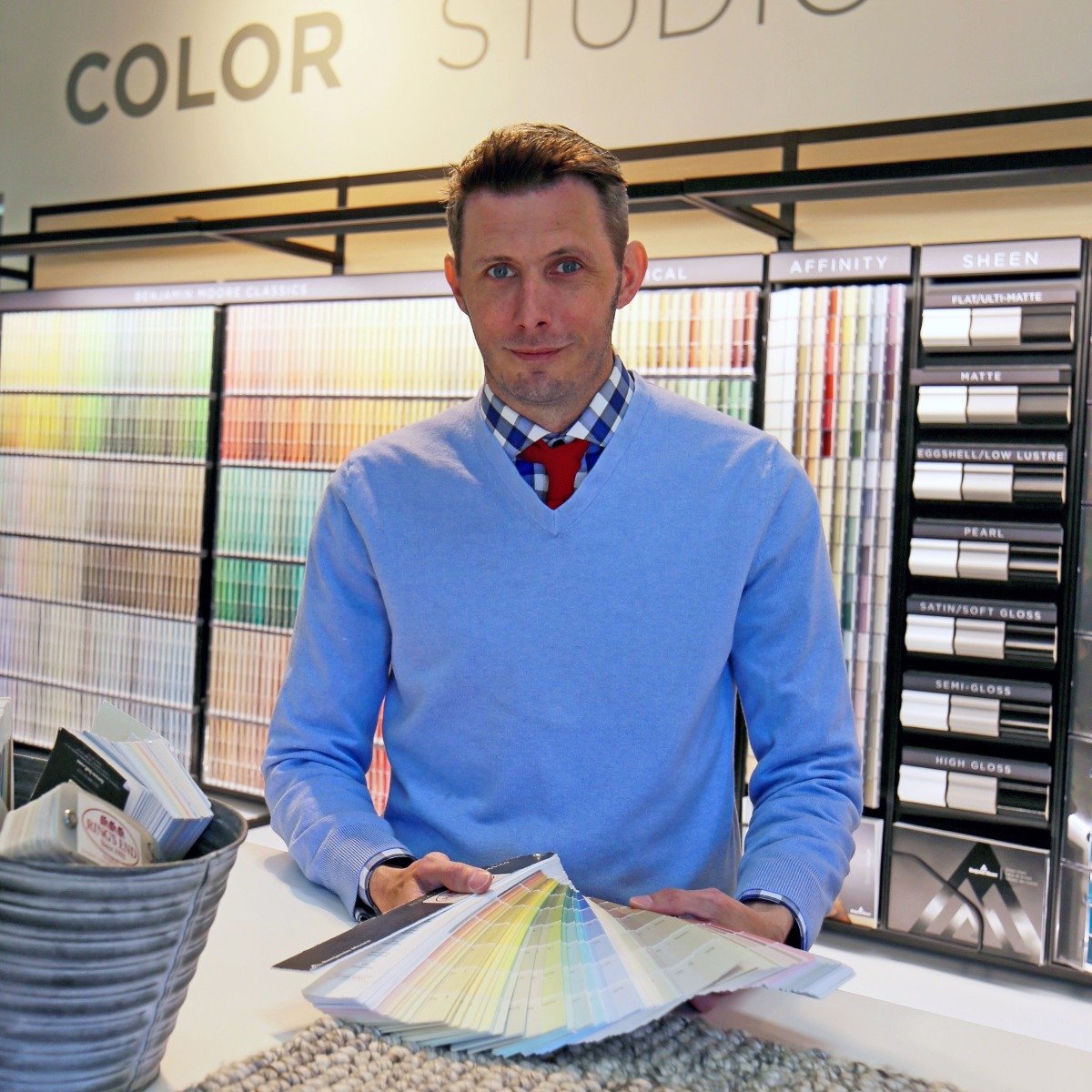 Complimentary In-Store Color & Design Consulting
We're pleased to offer free in-store color consulting to our customers. Some of our Paint Center
 showrooms have full-time designers to help you
 coordinate paint colors, wallpapers, and fabrics to create distinctive, harmonious color palettes for your home.
Shop-at-Home Hunter Douglas Window Treatments
After narrowing down your choices in the store, we can bring >
Hunter Douglas
sample books to your home to help you make final choices about your window treatments. At this time we also take rough measurements for pricing purposes.
Professional Installation
This service, which includes professional measurement and installation, is provided by certified
Hunter-Douglas
installation experts.
Custom Window Treatments and Upholstery
Not only can we make draperies and other soft window treatments.
Ring's End

has contracted with the finest workrooms to the trade to offer re-upholstery services as part of our ongoing effort to provide a one-stop shopping experience. Pick up and delivery are also available.
 These designer touches bring the beauty of our luxurious fabrics to many parts of your home.
Educational and Promotional Events
Ring's End sponsors
event
s such as color seminars and new product promotions that are of particular interest to designers, architects, and homeowners.