Gone are the simple days of limited options when it comes to choosing windows and doors for your projects. Today, the choices can be overwhelming! Ring's End carries a multitude of window and door brands, and each brand features various product lines. Thankfully, we have the expertise to guide you throughout your purchase. Choosing a window or door for your project isn't just about what looks best; there's a science behind making sure you're using the right product for your environment. Our team of professionals will help you determine the right door or window for each specific space. Many of our windows and doors are displayed in our 9 showrooms, located in Darien, Bethel, Branford, Lewisboro, Madison, New Milford, Niantic, Norwalk, and Wilton.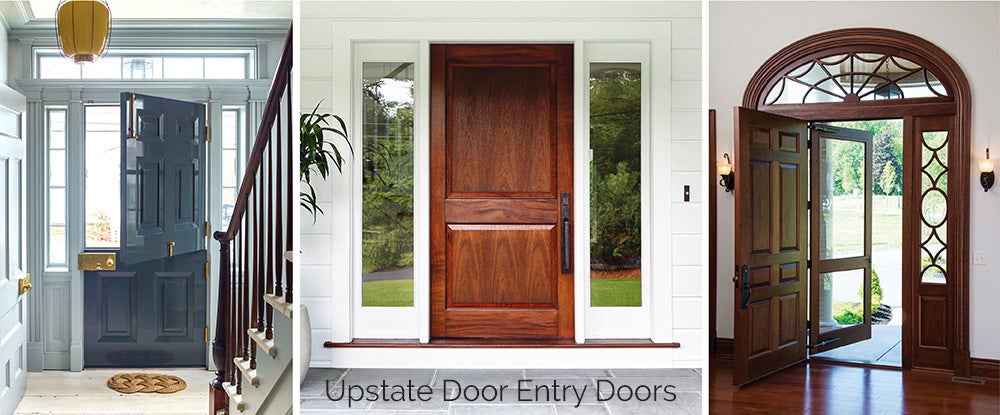 Entry Doors
For a classic, sturdy, high-quality entry door, Ring's End recommends Upstate Door. Upstate Door is a 20+-year-old company that greatly values meeting customer expectations and service. Ring's End carries both their Distinctive Door and Classic Door product lines. The Distinctive Door line offers customization to create one-of-a-kind doors to meet your unique space requirements. The Classic Door line is designed for shorter lead times and consists of classic and timeless designs and standard door sizes.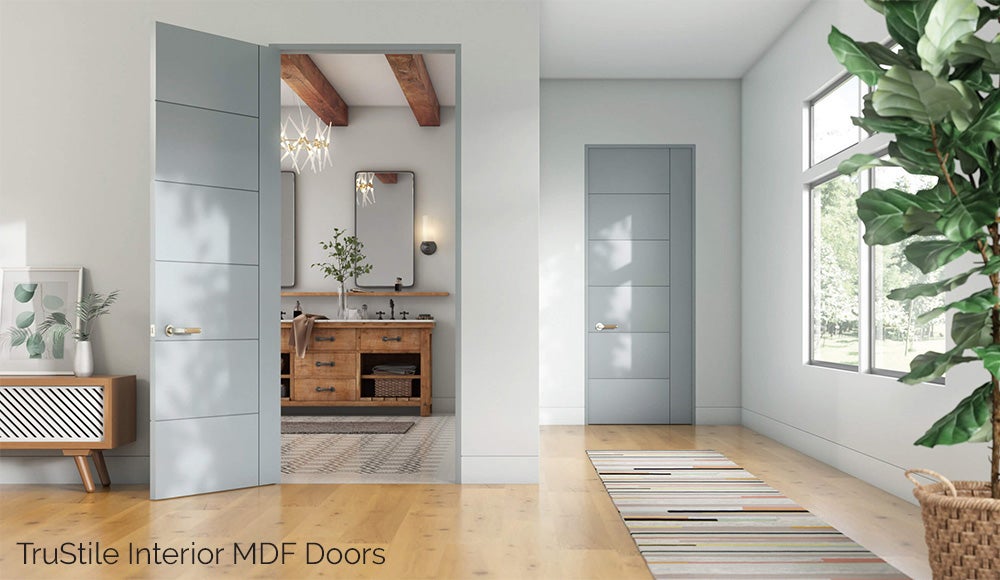 Interior Doors
TruStile, a Marvin brand, is Ring's End's recommended interior door line. Most of our TruStile doors are made of medium-density fiberboard (MDF), an engineered wood product made from recycled and recovered wood fiber. MDF is not only more affordable and environmentally friendly but is also more durable and has a smoother painting surface than natural wood. TruStile doors are made to order to make sure they fit your exact space perfectly. Ring's End carries a vast selection of styles as well, so you'll surely be able to find something that will fit your design aesthetic.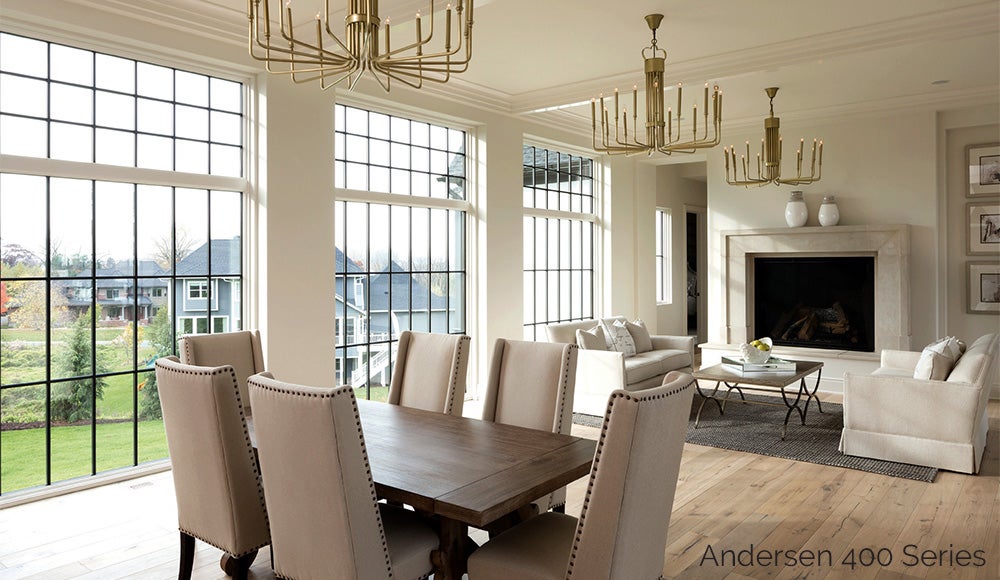 Windows
When it comes to windows, it can be difficult to choose the correct product for your exact needs. You have to think about what kind of elements a window will be exposed to and what its primary function will be. Andersen and Marvin are two tried and true premium brands that Ring's End is proud to carry. Both companies' products not only exude style, but also improve the comfort, functionality, and energy efficiency of your home. Andersen's 400 series is their most popular collection of windows. They are wood with a vinyl exterior, making them water-resistant and excellent at sealing out the elements. The wide variety of styles and finishes offer options for every customer's unique needs. Marvin's Signature collection features their Ultimate and Modern lines. The Signature collection offers a broad range of styles, finishes, sizes, and configurations. Each piece is customized and thoughtfully designed to perfectly fit the project at hand.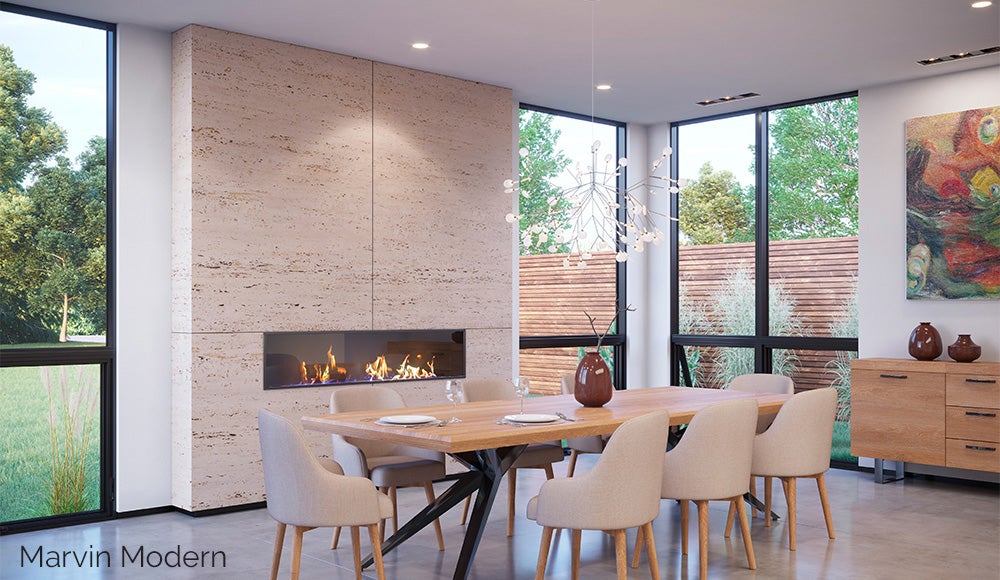 The Ring's End Difference
When you purchase a window or door from Ring's End, it doesn't end with the transaction. Our employees as well as brand representatives will be with you every step of the way, from choosing the product to finishing up the installation. K Blake and Company recently completed The Standard – Mystic, a multi-use development located in downtown Mystic, one of the oldest seaside towns in Connecticut. The space is right on the water, so naturally, K Blake and Company Principal Eric Goodman had concerns about window insulation. But Ring's End and Marvin representatives came out to the construction site to make sure all the boxes were checked during the installation process. "Having that availability was key," he says.
Even if you're simply replacing a window in your home, Ring's End will make sure you have everything you need to get the project done right the first time. Colin Campbell, Ring's End's Director of Lumber and Building Materials Sales and Operations states how important it is that Ring's End employees are armed with the knowledge and expertise needed to guide you through the decision-making and purchasing process, from what window or door will fit best with your needs to what flashing tape and nails to use. "Just understanding the process, not just from the window selection itself, but to that install and the products that go into that install and make that whole process a little more seamless," says Campbell – that's what sets Ring's End apart from the competition!